This is one of our many photo booth applications for Sony Music Entertainment artist Miley Cyrus.  To help promote her upcoming album (and current single) Younger Now, the Younger Now photo booth allows fans to upload their old photos in order to create and share their #YoungerNowChallenge photos.  You can check out the application at: https://www.tweematic.com/youngernow/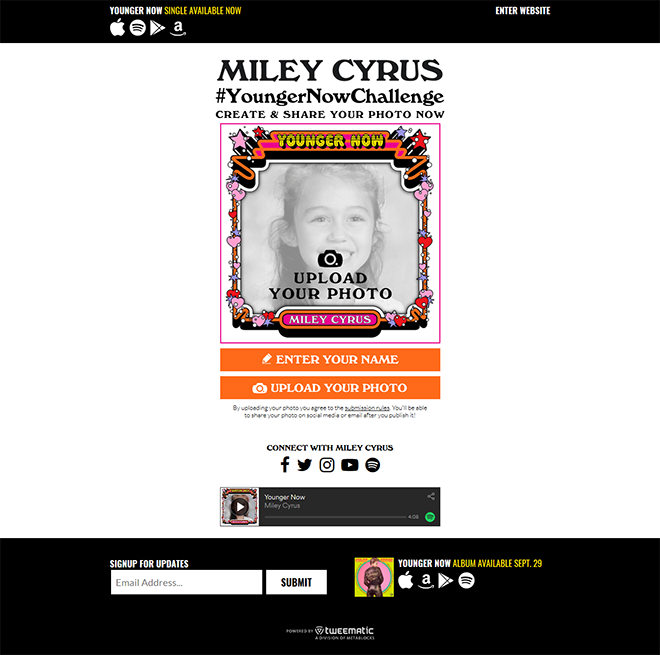 User Personalization
Users were able to personalize their photo by adding their name.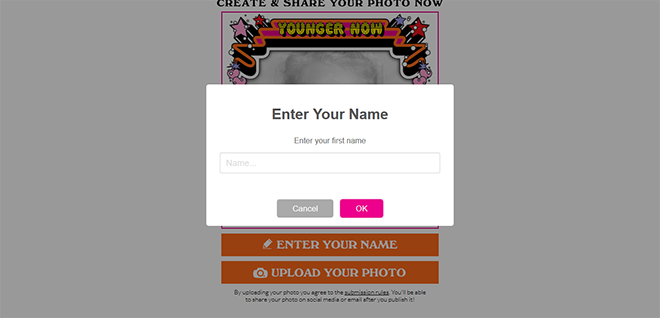 Photo Upload
Users were then able to upload their photo.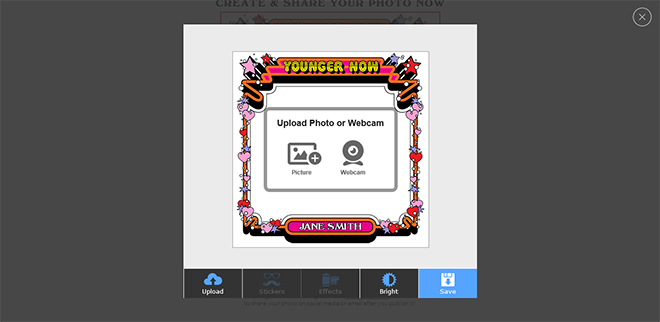 Sharing Your Photo
After saving their photos, users can email, text, download or share their photo on most popular social media networks (Facebook, Twitter, Pinterest, Tumblr, Instagram).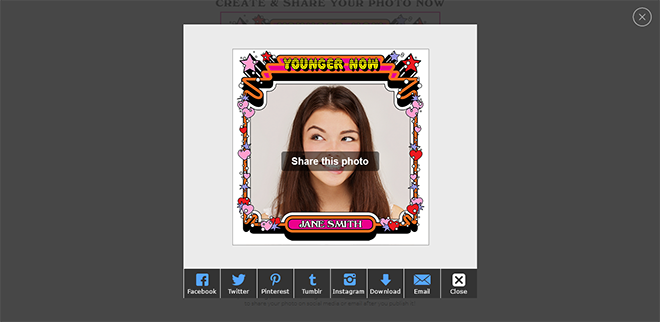 Mobile version
Here is what the campaign looks like on a mobile device.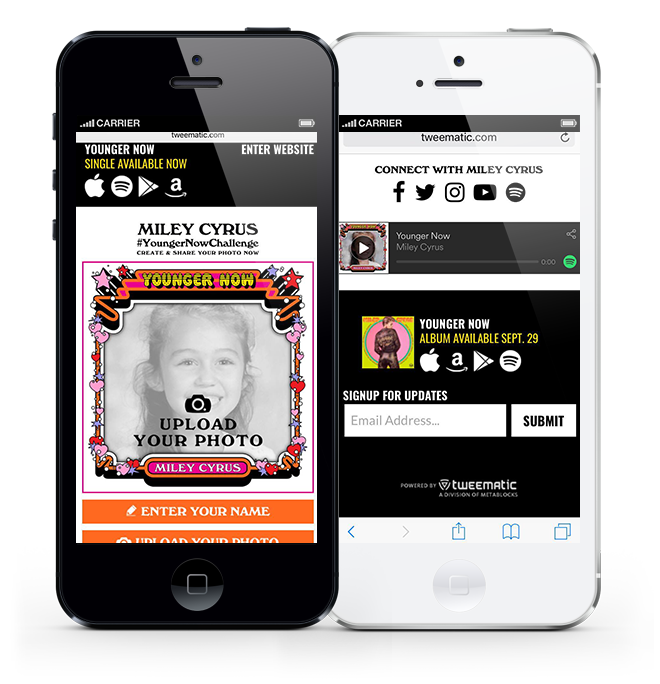 ---
Lastest 7 Posts in Photo Booths Category