This is a recent fan-sourced mosaic we powered for BMG group NickelBack.  The campaign asked fans to submit their "Those Days" nostalgic photos for a chance to have them featured in "fan art".   The idea was to surprise fans on the day of the Get Rollin album release with a fan-sourced mosaic featuring the album cover.  You can check out the finished mosaic at: https://getrollin.nickelback.com
Connecting via Spotify:
Fans were asked to connect on Spotify and submit their photos.  Fans were also able to skip Spotify and use their email instead as well.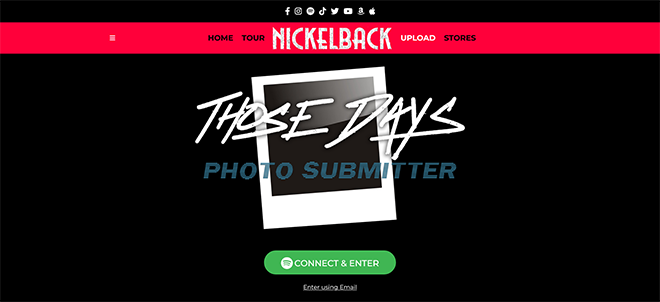 Submission Rules:
Fans had to agree to the submission rules for the campaign to ensure their photos could be used in the project.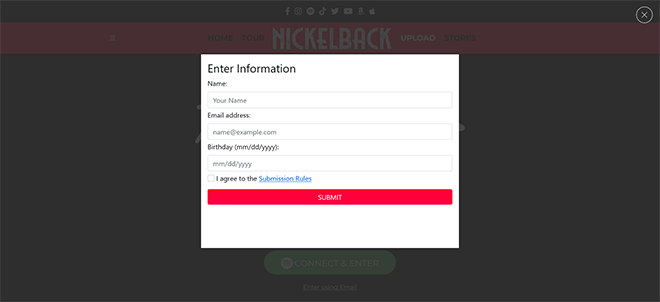 Photo Submission:
Once they connected and agreed to the submission rules, fans were able to upload and preview their photos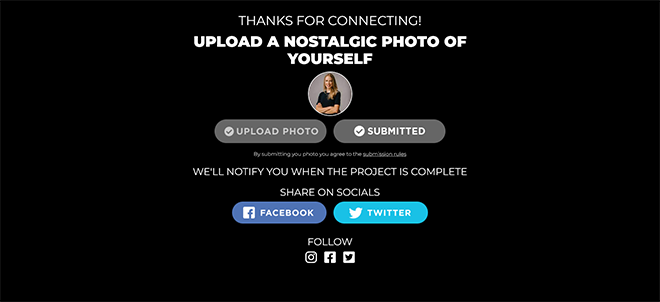 Fan-Generated Mosaic:
After the photo-gathering portion of the campaign was complete, the band released a fan-generated mosaic of their album cover featuring the photos submitted by the fans.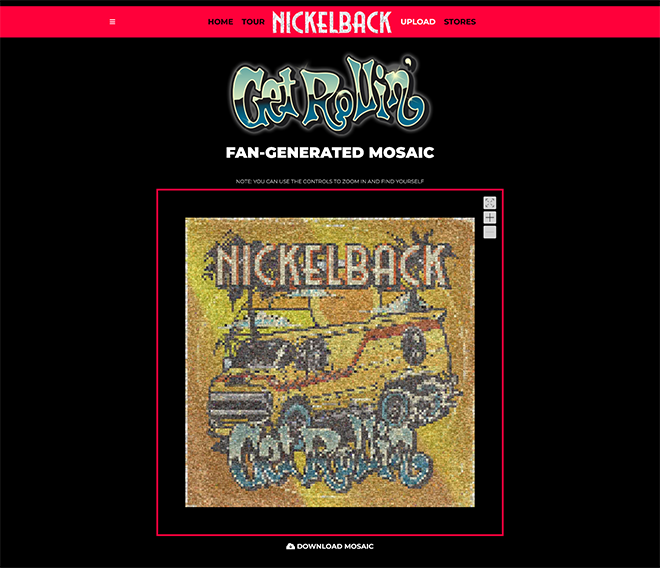 Mobile version:
All of our campaigns are optimized for mobile devices since a majority of users access our campaigns using mobile devices.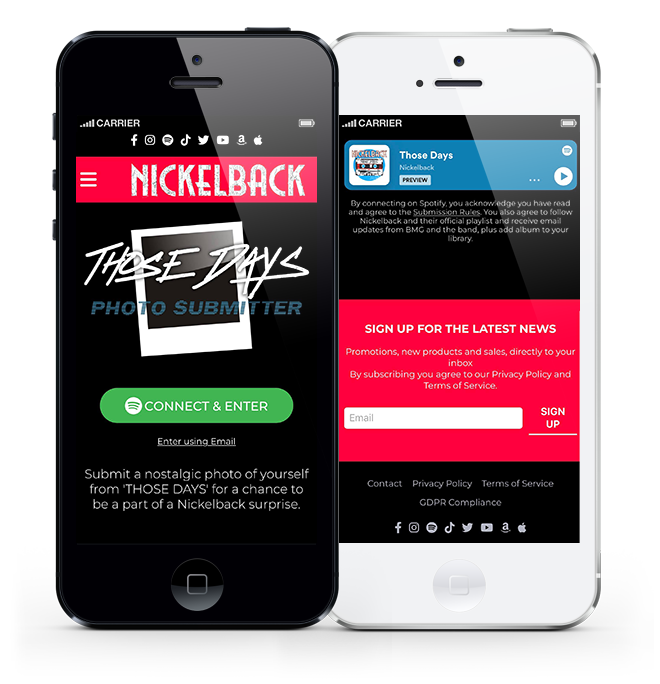 ---
Lastest 7 Posts in Spotify Category