We have continued to build engaging mosaic campaigns for a broad range of applications. These mosaic activations are a great way to crowdsource fan engagement and turn it into art or a picture that can be used as an album or single-cover artwork.  This is a recent mosaic campaign for BMG artist Louis Tomlinson, as part of this Faith In the Future album release.  Fans were encouraged to connect via Spotify (and follow the artist and the album) in order to become part of the #FaithInTheFuture mosaic. What is interesting about this campaign is that it also featured a customer photo editor that allowed fans to stylize their photos to match the album cover and then automatically generate a Spotify playlist using the photo as a cover (see example).
You can check out the campaign at https://artwork.louis-tomlinson.com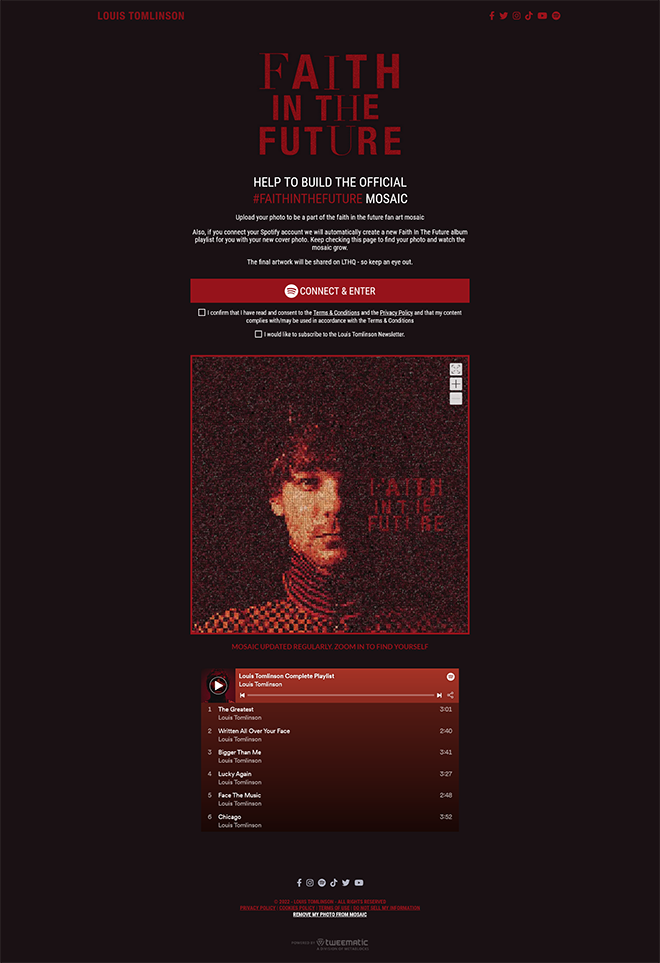 Custom Photo Editor:
Users were able to upload their photo and using a customer editor, stylize it to match Louis' album cover.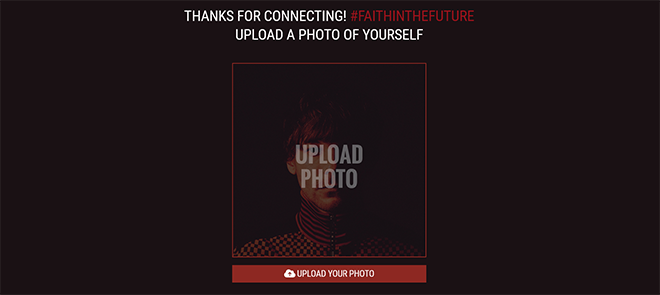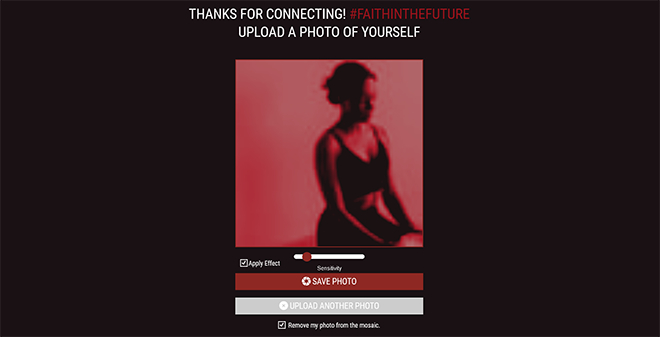 Sharing Across Social Media:
Once their photo was uploaded and stylized, their photo got added to the mosaic and a Spotify playlist was automatically generated, but fans were also able to download or share the photo via email or on popular social media networks.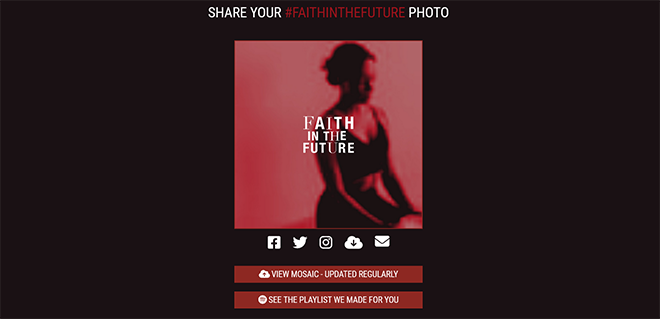 Mobile version:
Naturally, the campaign was optimized and designed for mobile devices, given that upwards of 90% of users generally access these activations from a mobile device.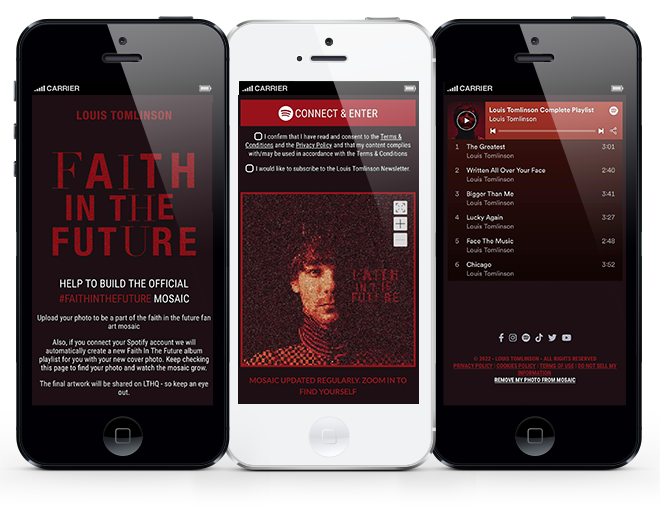 ---
Lastest 7 Posts in Spotify Category