User-generated "Content Walls" (examples...) are a great way to engage fans and have them share their stories and photos to support an artist's cause or movement.  This campaign for gospel music artist CeCe Winans encouraged fans to share what they were believing for as part of her #BelieveForItChallenge.  You can check out the campaign at: http://believe.cecewinans.com/
The idea behind this category of popular UGC applications is simple: celebrate membership around a cause by allowing fans to upload their photos and stories and share them on a community board.  You can see other examples of this concept here: http://news.metablocks.com/lists/40-1253434556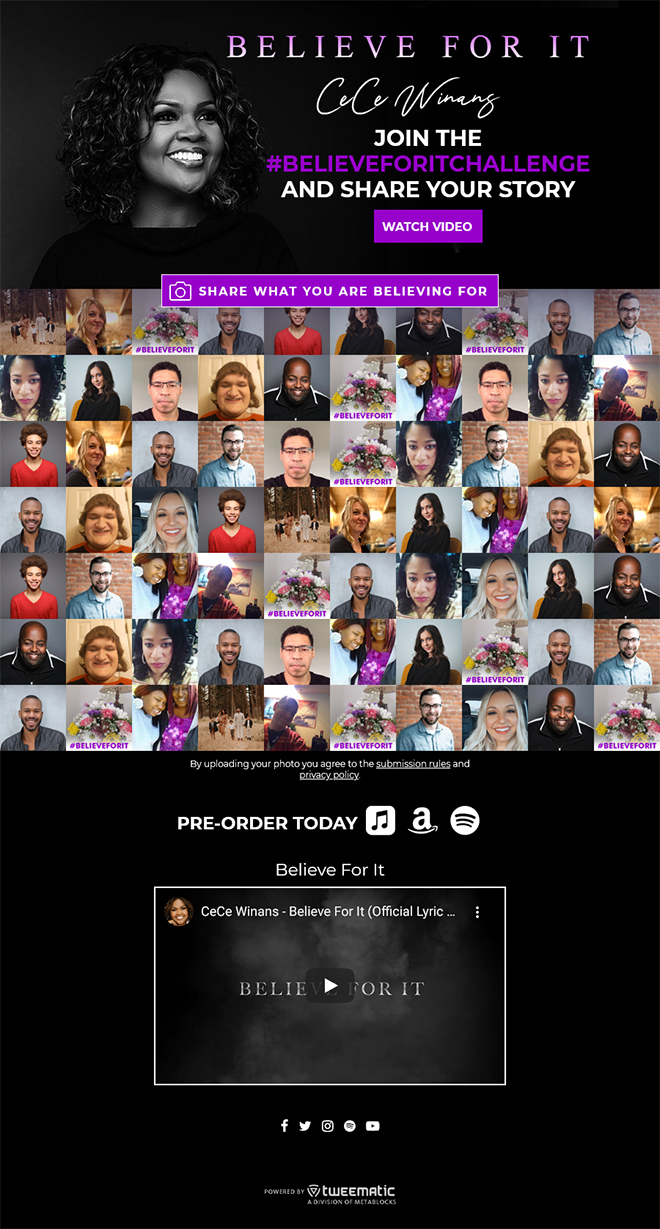 User Story Submissions:
Users are able to submit their story and picture in order to add it to the wall.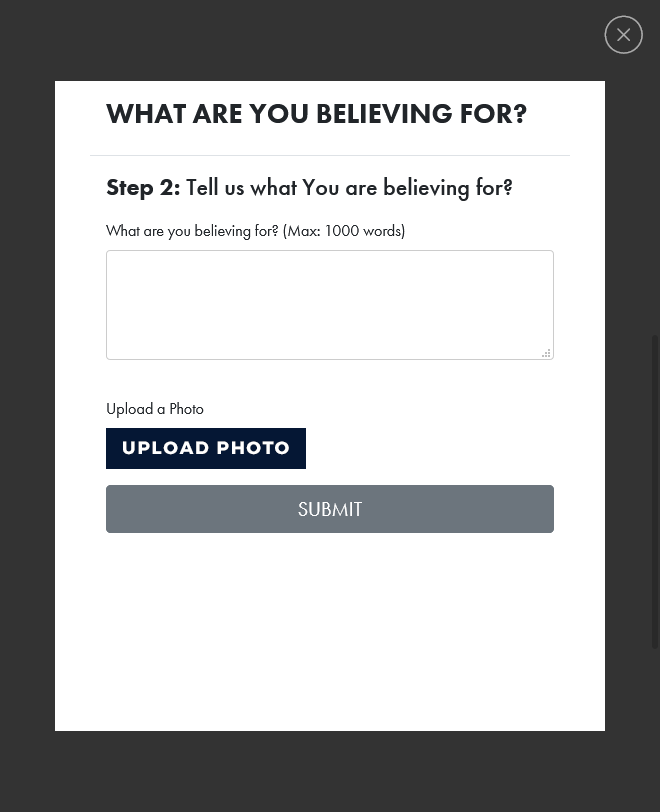 Sharing and UGC:
The application supports sharing of content (text and or photos), in order to add virality to the campaign by encouraging and enabling sharing.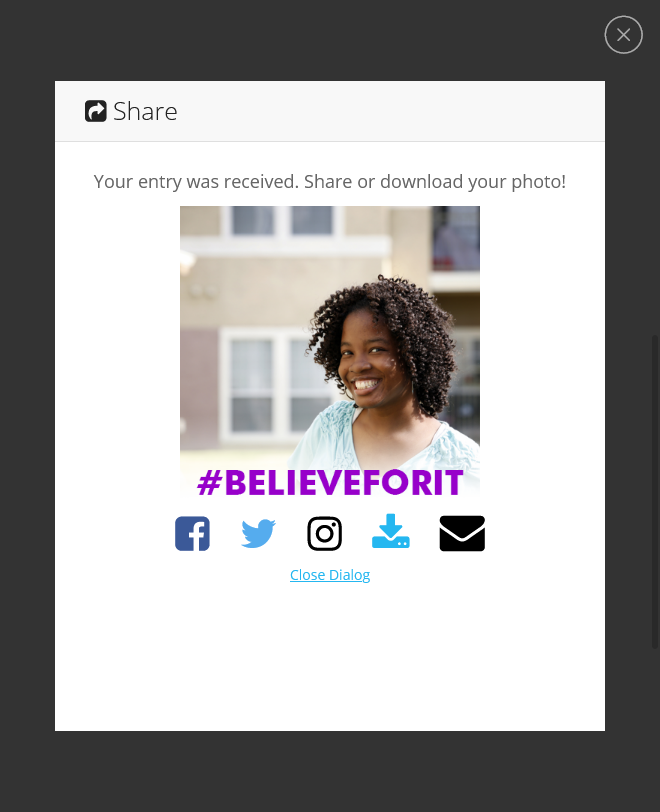 Mobile Support:
All of our campaigns and optimized for mobile, given that a majority of users access our campaigns using their mobile devices.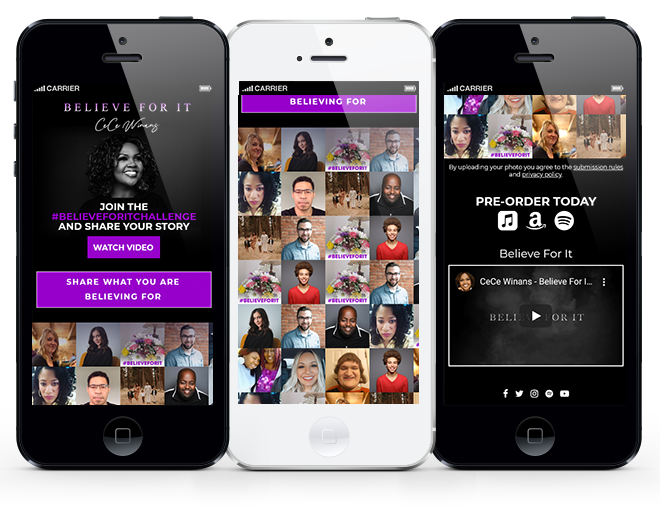 ---
Lastest 7 Posts in Content Wall Category