This campaign for Lucybell is a Spanish-language example of our popular "Share Presave and Enter to Win" category of activations.  The idea behind these is simple - encourage users to both presave, and then share the presave with friends.  Each user receives a unique link that servers as a "referrer" code and is used to track their sharing activity.  The user or users who recruit the most new entries as a result of their sharing activity is declared the winner!  You can find more examples on this type of activation here: http://zip2.it/article-3123
The goal of this Spanish-language campaign for client OneRPM was to help promote the group Lucybell's latest single - Carnaval.  Fans were instructed to save and then share the link to the campaign.  Admins could track progress of the campaign using an internal score board (see below).
You can check out the campaign at: http://presave.tweematic.com/lucybell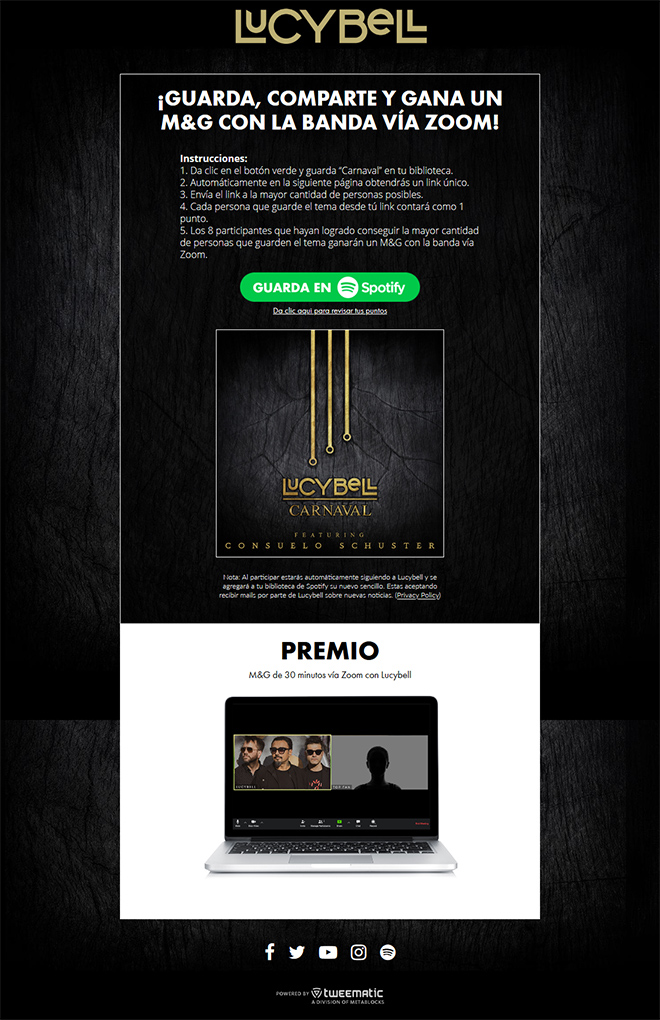 Unique Sharing Links
Each user participating in the campaign is given a unique link that they can use to share with friends.  Each time someone uses that link, they get credit (points) for the referral.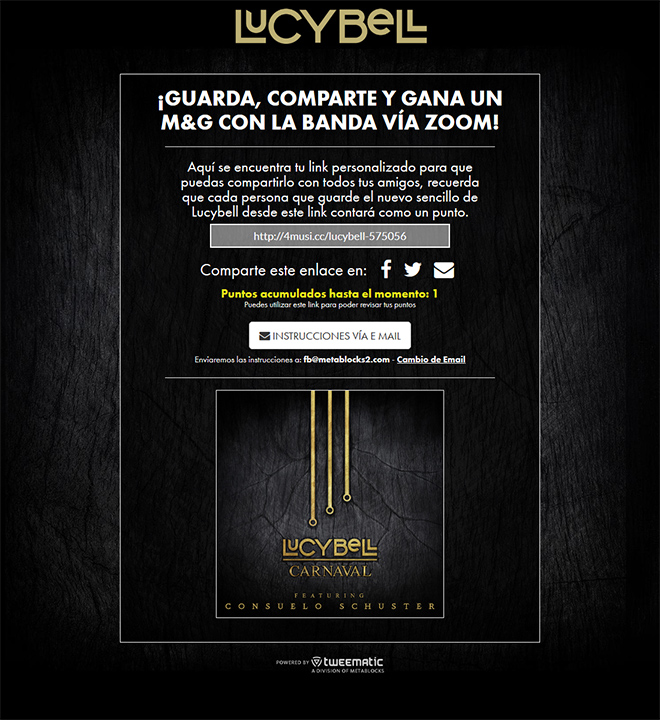 Mobile Versions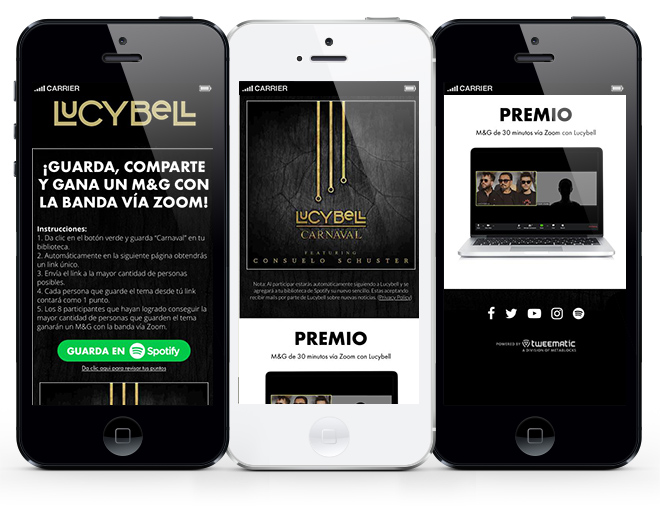 ---
Lastest 7 Posts in Spotify Category