Here is a preview of our internal Spotify real-time reporting and management platform.
Real-Time Spotify Streaming Data:
The platform has real-time streaming data as well as historic data (for comparison) on all your tracks. This dashboard provides streams, saves, popularity as well as information on the number of editorial (and other) playlists the track is on. You also have quick access to more comprehensive stats for each track.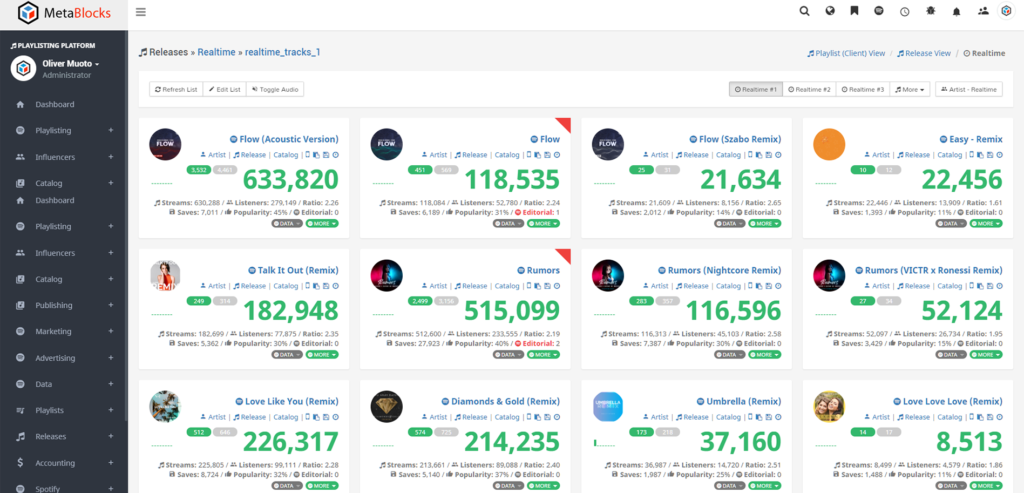 Spotify Algorithmic Insight:
The platform allows you to track streams and streaming changes, traffic from release radar and discover weekly and playlist penetration for all your tracks on the system.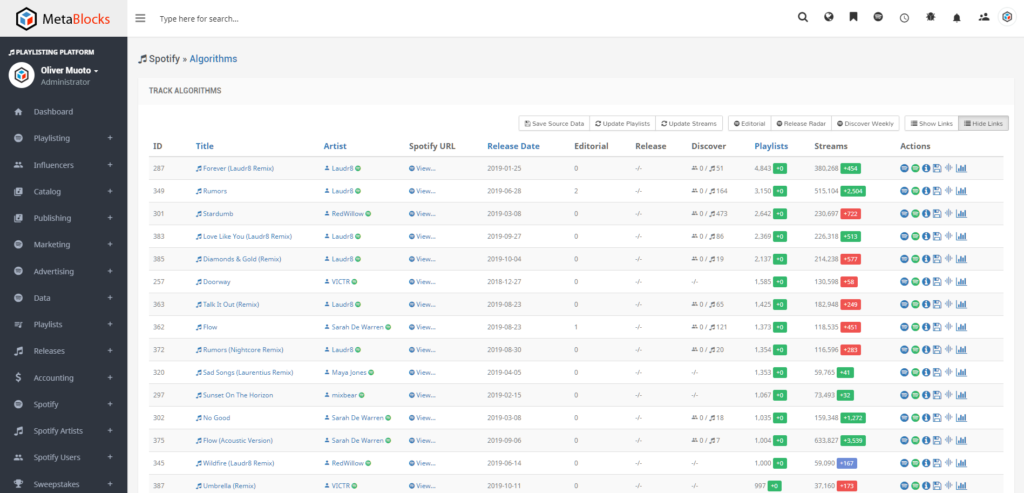 ---
Lastest 7 Posts in Spotify Category