This is a good example of some of the sweepstakes campaigns that can bee used to grow Spotify or Deezer playlists. The idea is to encourage users to connect on Spotify and follow one or more playlist as part of the entry process. You can check out the sweepstakes at http://sweeps.tweematic.com/2playlist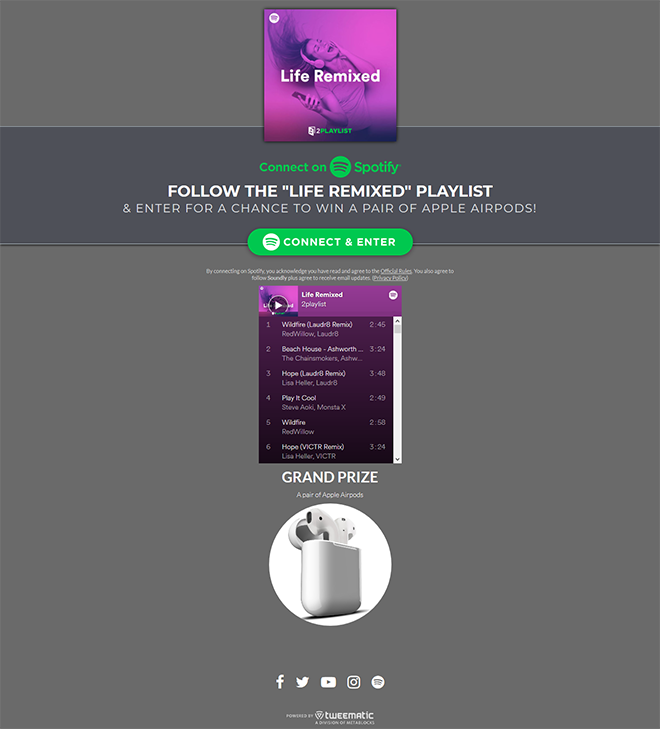 Once users connect and follow the main playlist online casino go, they are able to follow additional playlists for addition entries in the sweepstakes.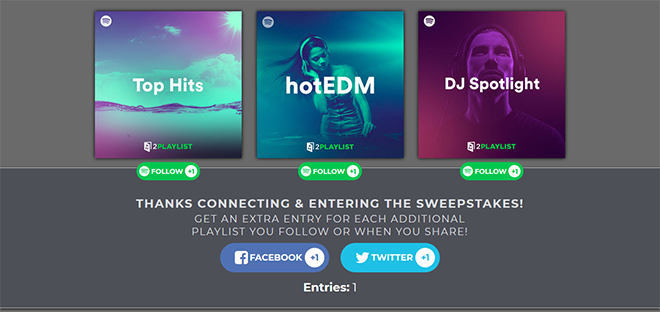 Mobile version
All of our Spotify presave and sweepstake campaigns are optimized for mobile and fully responsive.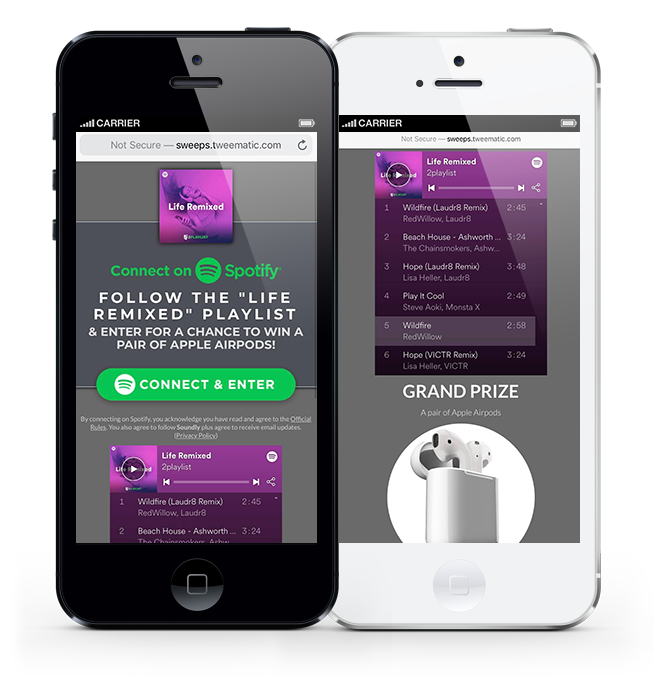 ---
Lastest 7 Posts in Spotify Category