This is a recent campaign we deployed for client Red Light Management in the UK to promote Mother's Day (March 11, 2018 in the United Kingdom). The idea was to allow fans to create and share Lionel Richie "All the Hits" Mother's Day cards to help celebrate the day (as well as promote the UK-based tour). You can check out the application at: www.tweematic.com/lionelrichie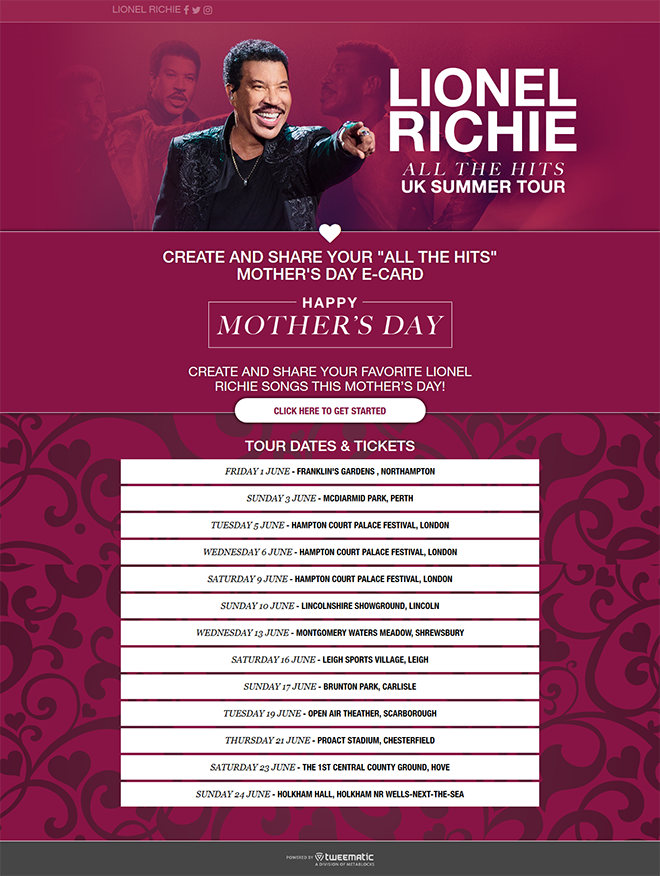 Three Step Customization
This version of our e-card engine provides 3-4 steps of customization to end-users.  Fans are able to select a card design or graphic.  This activation uses one of our many standard meme generation engines.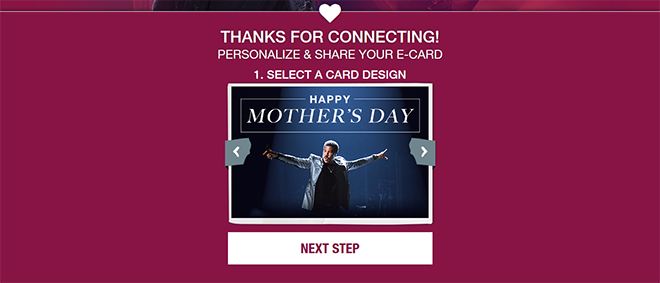 Select a favorite lyric.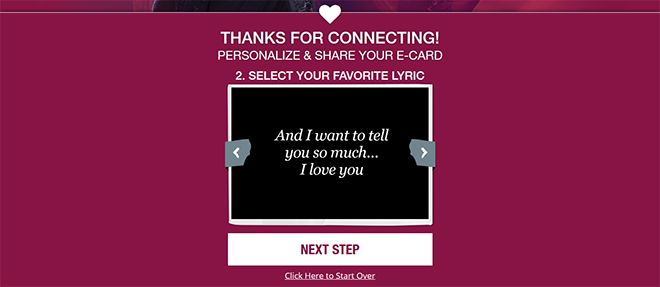 and finally enter a personal message.

The result is a custom e-card they can share via social media (Facebook, Twitter, Instagram, i.e.) or via email.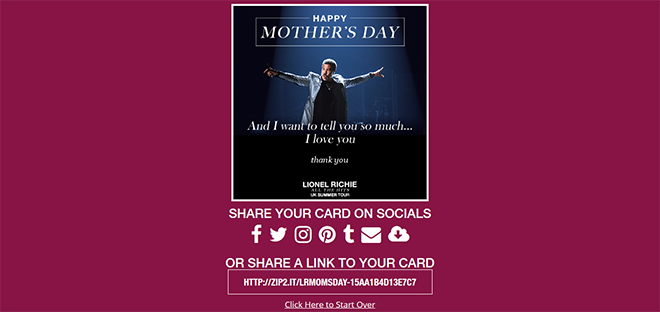 Mobile version
All of our projects are responsive and optimized to work on a range of popular mobile devices including iPhone and Android devices.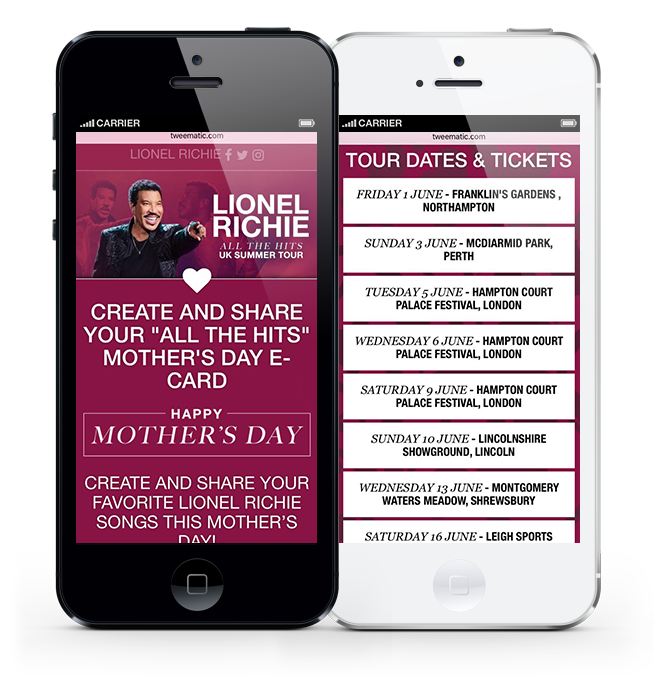 ---
Lastest 7 Posts in Facebook Category