This was a recent Valentine's Day campaign for client UMG that allowed CB3O fans to create and share a Valentine's Day message with their loved ones.  You can check out the application at https://www.tweematic.com/cb30/
The idea behind the campaign is simple, yet so appealing: fans select their favorite Valentine's message and card, then share it via social media (Facebook, Instagram, Twitter, i.e.) or email. This activation uses one of our standard meme generators.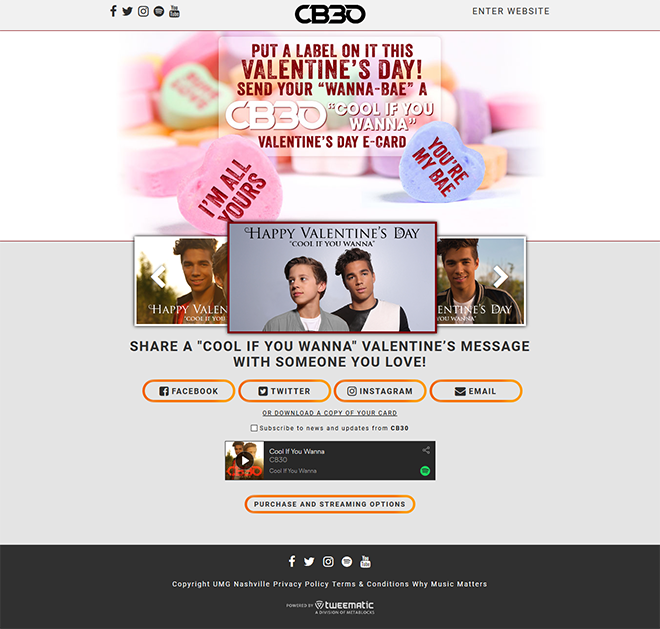 Mobile Version
Support for mobile devices is top priority at Metablocks and all of our campaigns are responsive and support a broad range of mobile devices.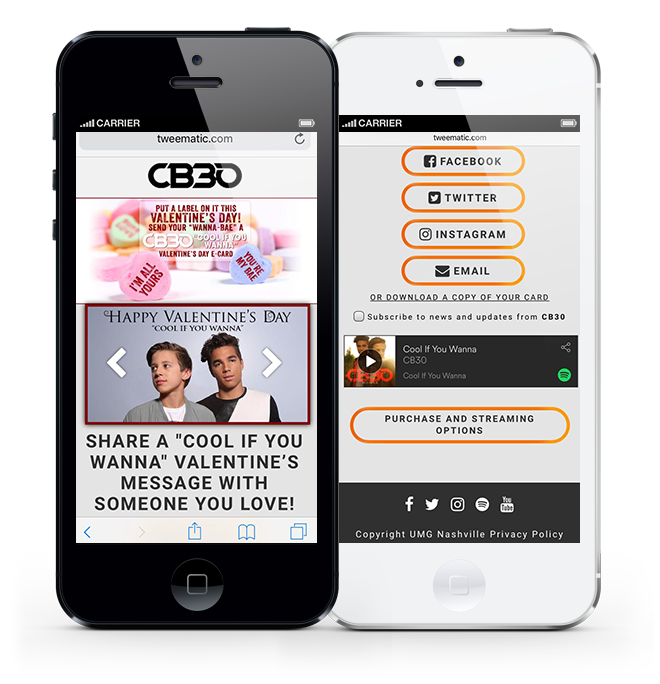 ---
Lastest 7 Posts in Facebook Category