This is a recent "Share and Enter to Win" sweepstakes for UMG Nashville's Lady Antebellum. The idea is simple - encourage fans to share a video, song or link on either Twitter or Facebook (with all their friends) in order to be entered for a chance to win the grand prize.  Our Tweematic sharing platform continues to be the best activation for driving this sort of grass roots sharing campaign and you can see the campaign for yourself a http://www.tweematic.com/heartbreaksweeps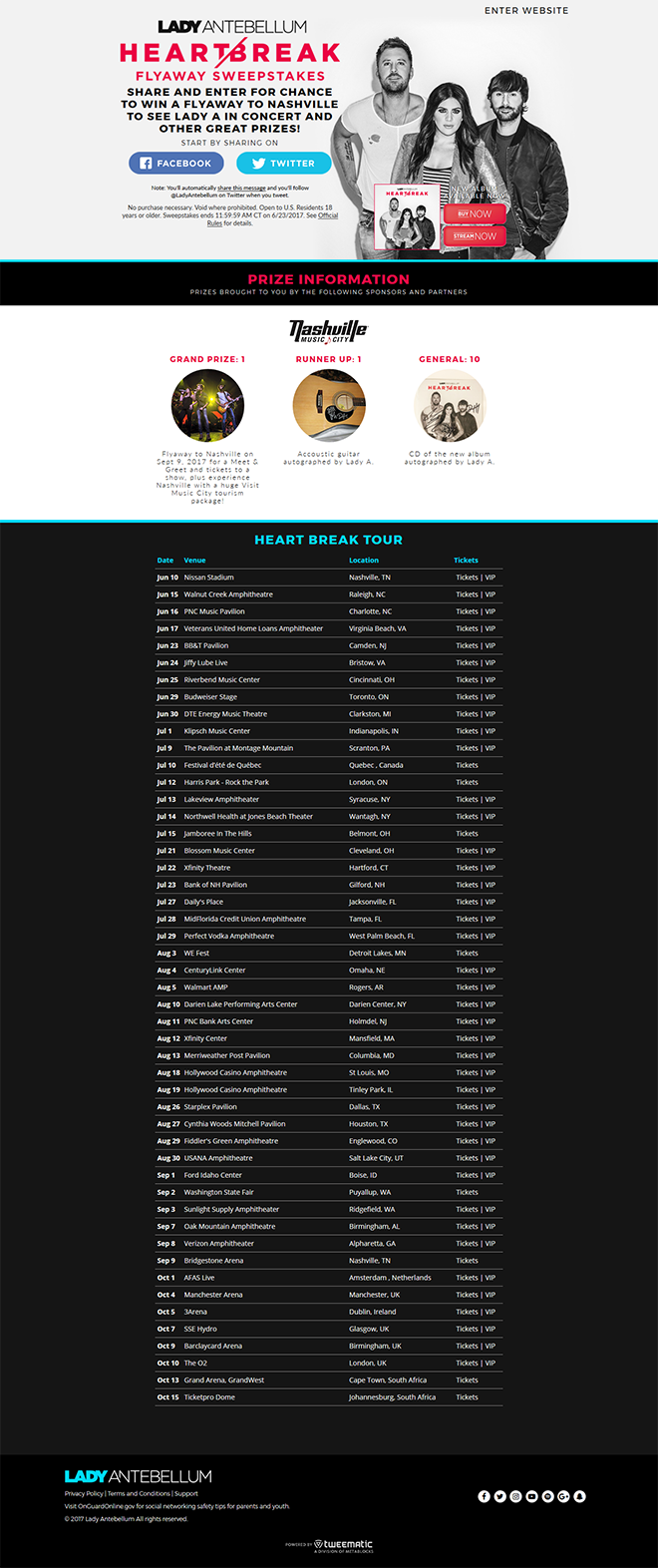 User Data Collection
After the user has shared the message, their are asked to complete their entry by providing their email address and DOB.

Mobile Support
Here is what the campaign looks like on a mobile device.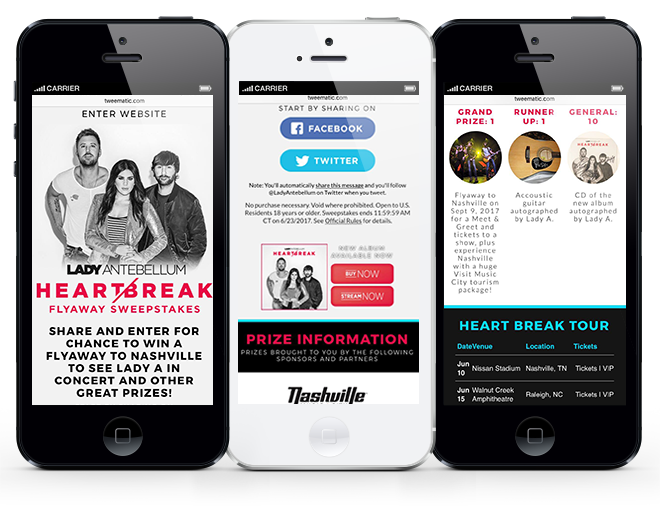 ---
Lastest 7 Posts in Facebook Category