The latest addition to our growing inventory of Spotify applications is our Pre-Save for Spotify Platform. This is a recent campaign for the new album "The Swiss Illness" from Lowercase Noise.
You can try out the Pre-save to Spotify experience at http://www.tweematic.com/lowercase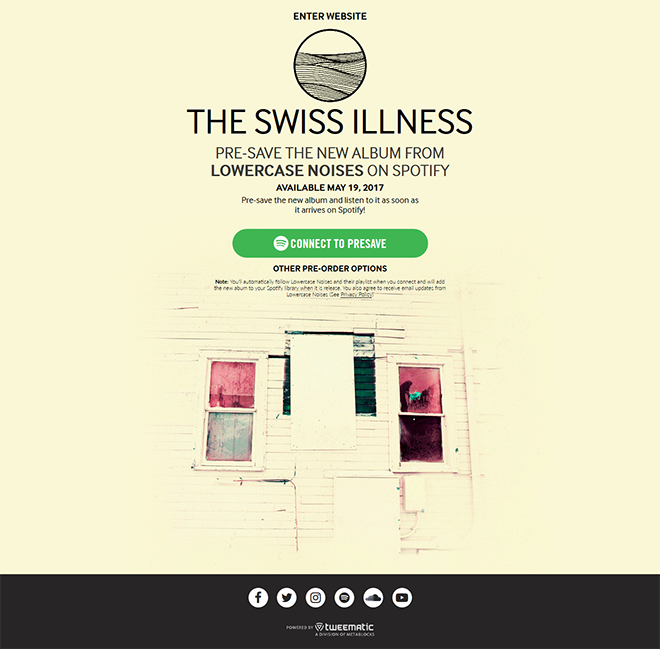 As is the case with all of our presave applications, users are encouraged to share the campaign on social media.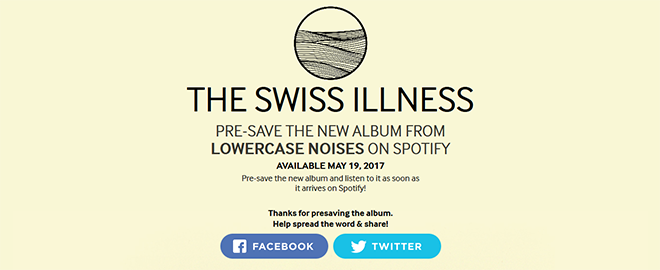 Mobile version
Our Spotify presave platform is optimized for mobile devices.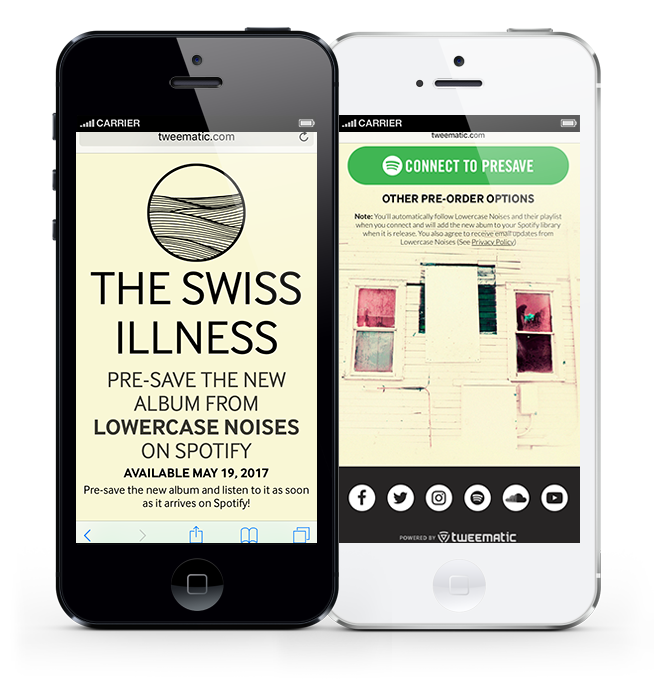 ---
Lastest 7 Posts in Spotify Category