Recent Presave to Spotify campaign for European DJ Andrew Rayel at http://presave.tweematic.com/moments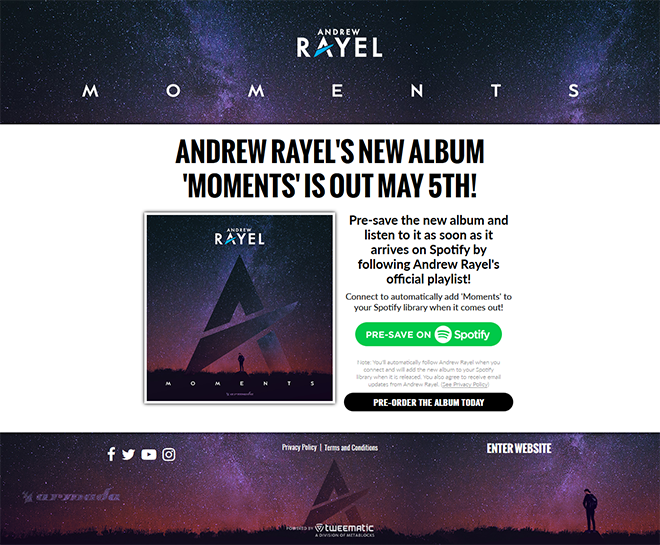 Fans are able to connect on Spotify to follow the artist and pre-save the upcoming album to Spotify.  This particular pre-save campaign gives users the option to create or select an existing Spotify playlist (our Pre-save Platforms gives you a number of options of how you want to do that).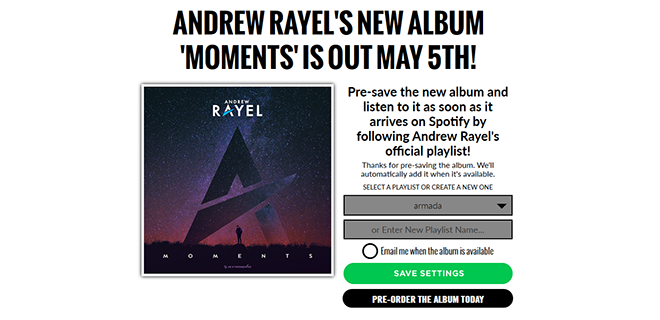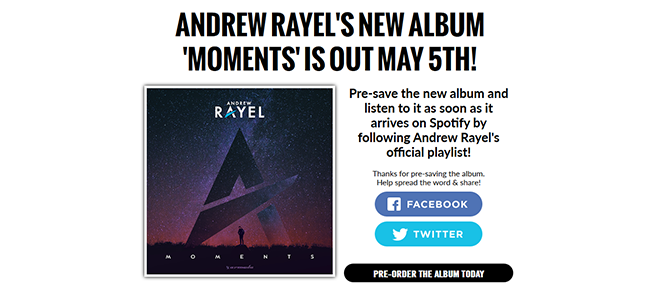 Mobile version
Here are mobile versions of the Spotify Pre-save campaign.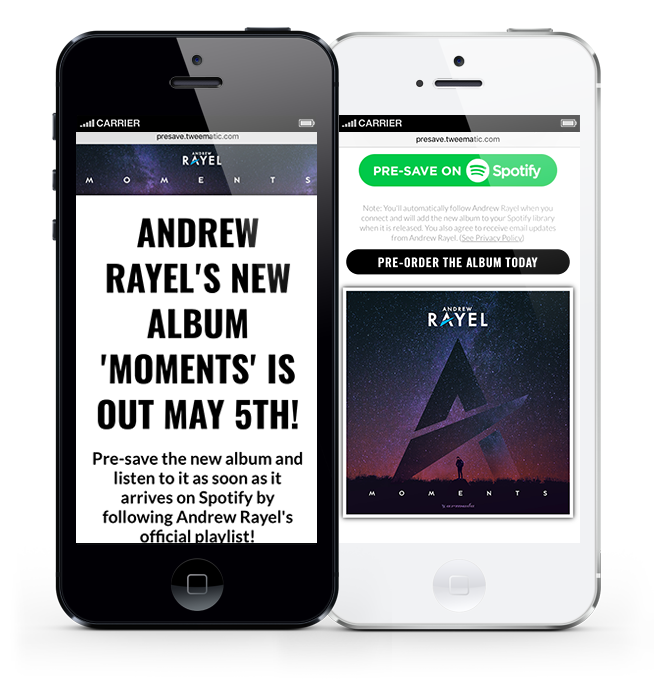 ---
Lastest 7 Posts in Spotify Category