This is a recent Presave to Spotify campaign for Sony Music artist Russ built on our Pre-save platform. Fans are able to connect on Spotify, follow the artist and pre-save the upcoming album on Spotify once it is available.  You can see the pre-save application at http://presave.columbiarecords.com/russ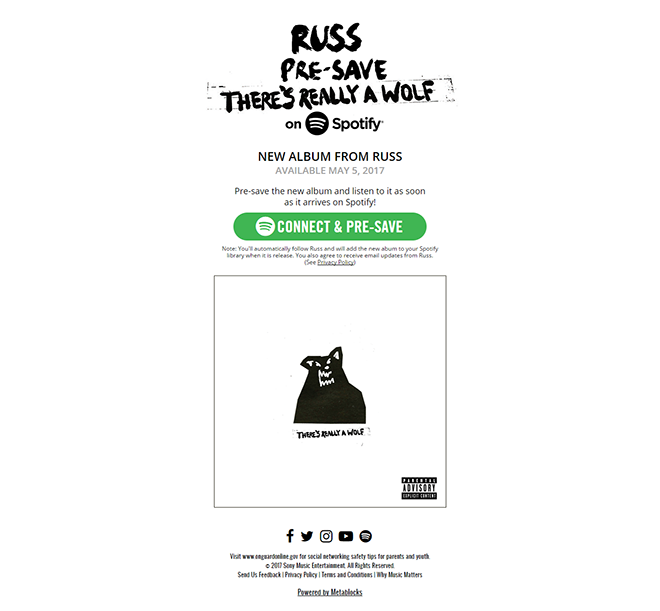 After users connected on Spotify to presave the album, they were encouraged to share the presave campaign on social media.

Mobile version
Here is a mobile version of the Presave to Spotify campaign.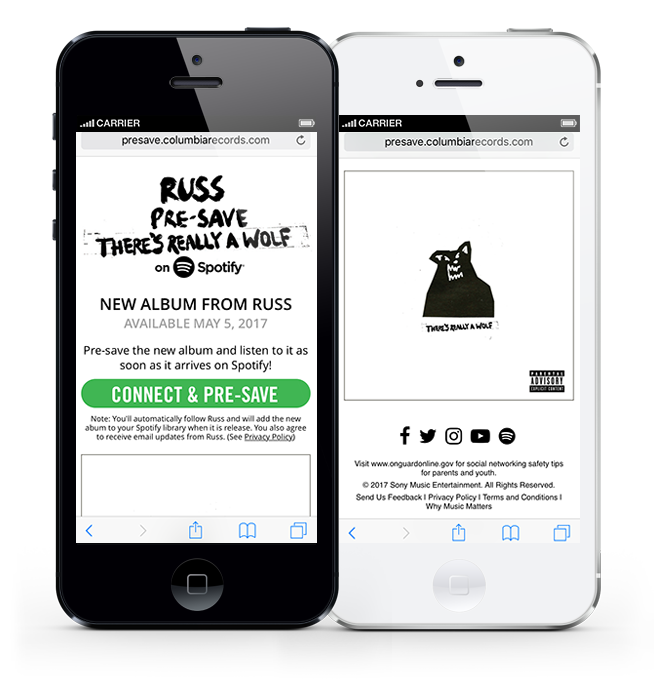 ---
Lastest 7 Posts in Spotify Category