This Pre-save to Spotify campaign is for Curb artist Lee Brice's upcoming single "Boy". We continue to drive a growing number of single pre-save campaigns (versus album or EP campaigns).  This is another good demonstration on how quickly and widely pre-save functionality is being using by music labels to promote all types of projects.  Our Pre-save Platform supports a broad range of music formats including albums, EP's, single and even "unknown" releases (See NBT).
See this Pre-save to Spotify campaign at https://www.tweematic.com/boy/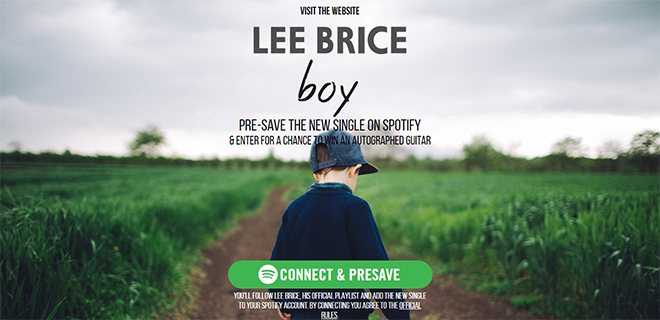 Once a user connects and pre-saves the single on Spotify, they are encouraged to share the campaign on social media.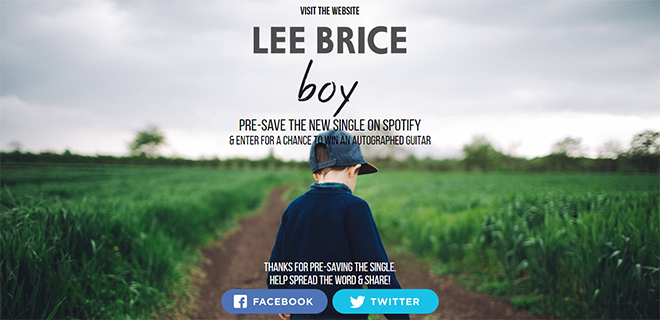 Mobile version
Here is a mobile version of Lee Brice's Spotify pre-save campaign.  Our Pre-save to Spotify platform is fully mobile friendly.

---
Lastest 7 Posts in Spotify Category