This is recent Presave to Spotify campaign for Columbia records for the upcoming Empire Season 3 soundtrack. Fans were able to connect on Spotify to pre-save the upcoming album.  Our Presave Platform provides a broad range of different presave options that include platform and hosting options, embedding and redirection strategies, plus the broadest range of support for playlist creation, selection and connection activities.
See the campaign at http://presave.columbiarecords.com/empire/.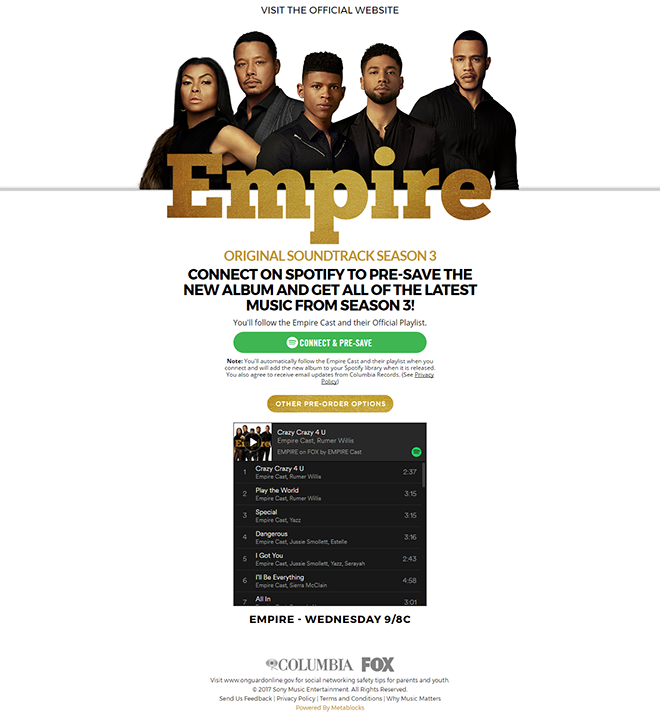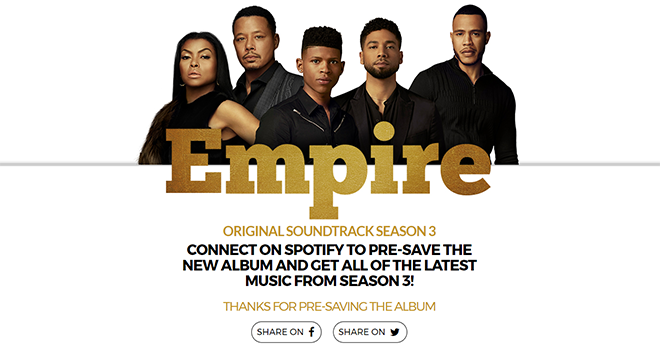 Mobile
Here is the Spotify pre-save campaign on a mobile device.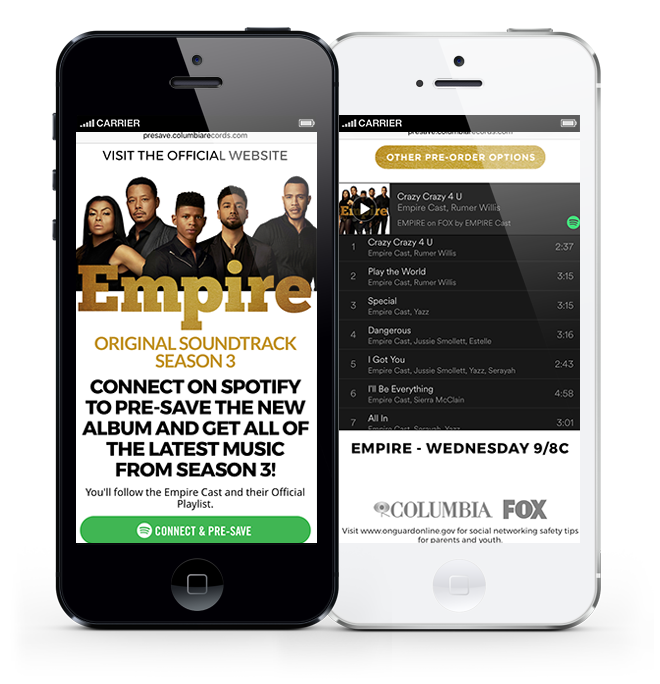 ---
Lastest 7 Posts in Spotify Category