Presave to Spotify campaigns allows users to connect on Spotify in order to follow an artist and "pre-save" their upcoming album or single on Spotify. What this means is that once the single is available for streaming, it will automatically get added to both their Spotify library plus a Spotify playlist. While most pre-save campaigns focus on albums, this rather successful campaign was used to help launch a new single from 300 Entertainment's Cheat Codes.
You can see the pre-save campaign at http://presave.tweematic.com/cheatcodes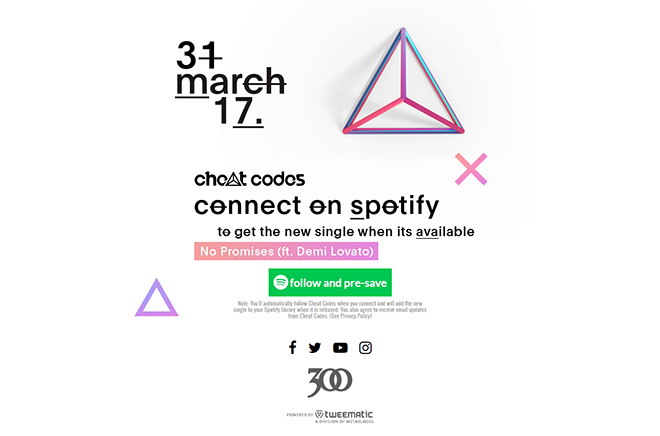 Mobile version
Here is what the campaign looks like on a mobile device.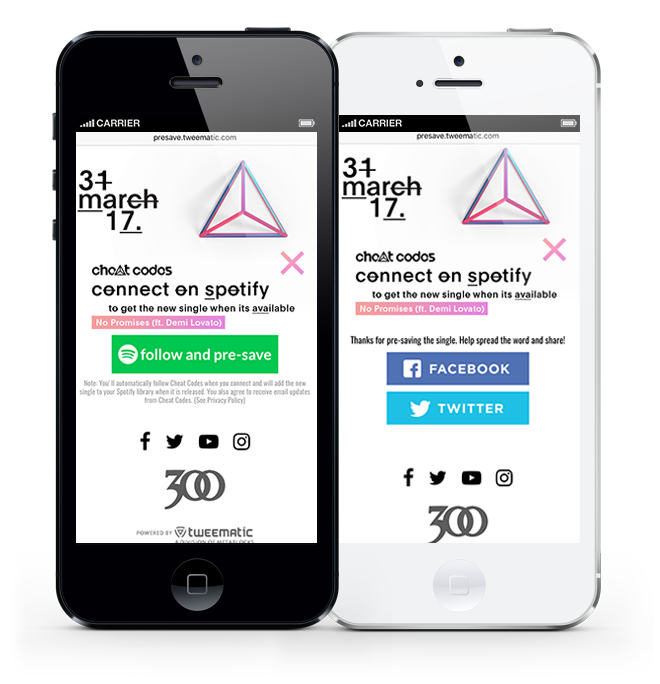 You can find out more about our pre-save for Spotify platform at: http://www.presavetospotify.com
---
Lastest 7 Posts in Spotify Category