This video submission activation for Randy Houser encourages fans to submit their favorite "Workin' Man" (or woman) videos for a chance to win a Solo Stove. Video submission campaigns are a great way to engage fans to crowdsource content for music videos (or other user-generated content) or as part of contests or sweepstakes.  You can check out the activation at https://workinman.randyhouser.com/
Also, check out our video submissions example list for other ways to use this type of activation as part of your artist marketing mix.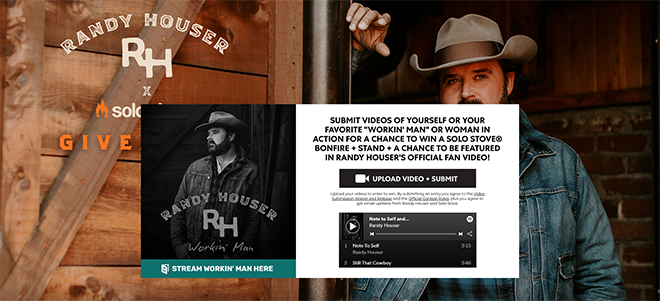 Video Submission:
Users are able to submit videos or photos from a broad range of sources.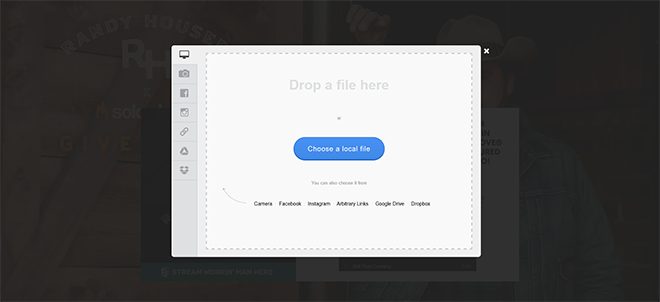 Information Verification:
Users are asked to enter age and other information, as well as agree to submission guidelines, to ensure that the client is able to use the submission for whatever purpose they had in mind.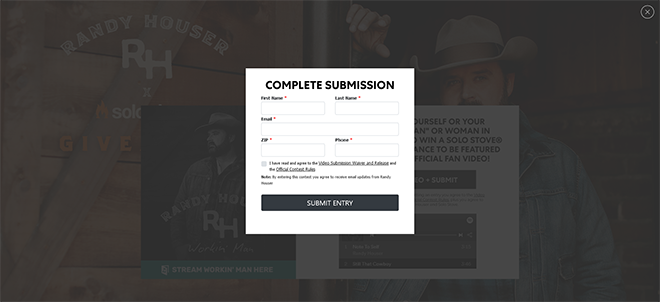 Sharing Across Social Media:
Users can then share the campaign with friends on social media.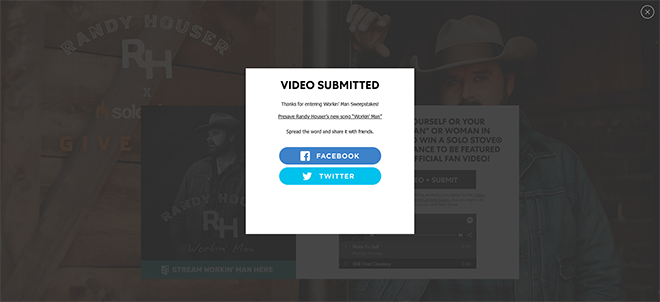 Mobile Version:
Video submission campaigns work as well on mobile as they do on desktop, given that they are primarily accessed through mobile devices.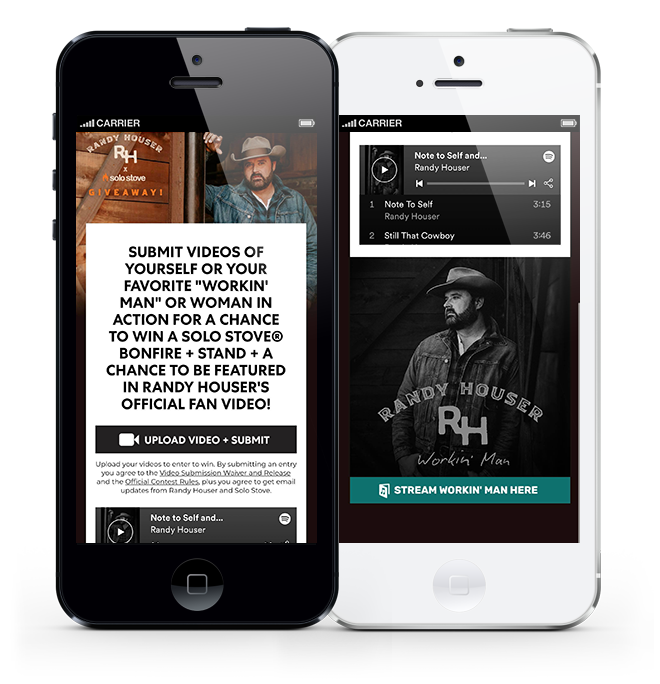 ---
Lastest 7 Posts in Video Category