This is a recent video submission activation for country music artist Cliff Dorsey.  Sourcing photos and videos to create user-generated, fan-sourced content continues to be a powerful tool to drive user engagement. Cliff's new song "Raise One" celebrates first responders, veterans, active military, and other unsung heroes.  He and his team thought it would be a great idea to have fans submit their own #RaiseOne hero photos to be featured in the official music video for the song, so we built a Spotify-enabled microsite to collect the fan-generated content.
You can take a look at the activation here: https://raiseone.cliffdorsey.com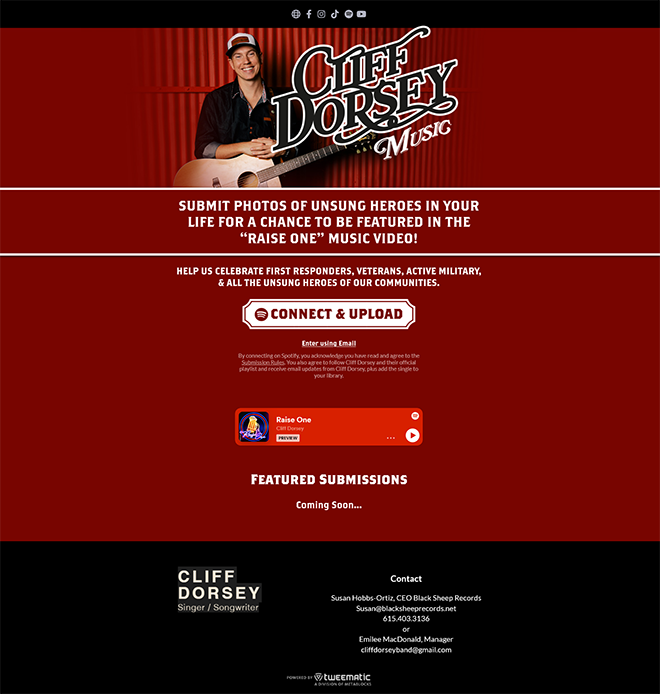 Spotify Connect:
After connecting on Spotify and following the artists, fans are able to upload their photo as well as share the activation on Facebook or Twitter.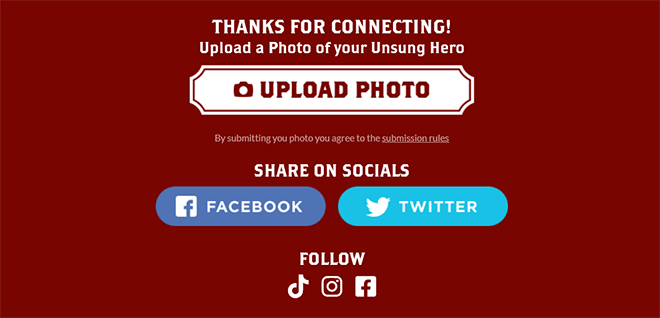 Mobile Version:
As always, this campaign is easily accessible on mobile devices.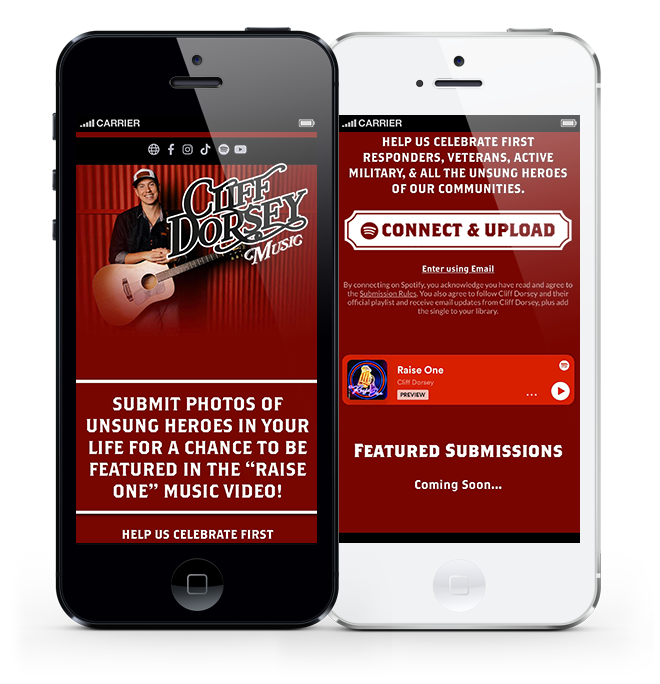 ---
Lastest 7 Posts in Video Category