This is our most recent Twitter radio request application for artist Joji' single "Your Man". The request campaign can be found at at http://www.tweematic.com/joji/
Joji asked fans to tweet their favorite radio stations to request her song using this unique application. Users simply enter their city and the application automatically give them a choice of radio stations in the vicinity. They simply select a radio station and tweet out a song request.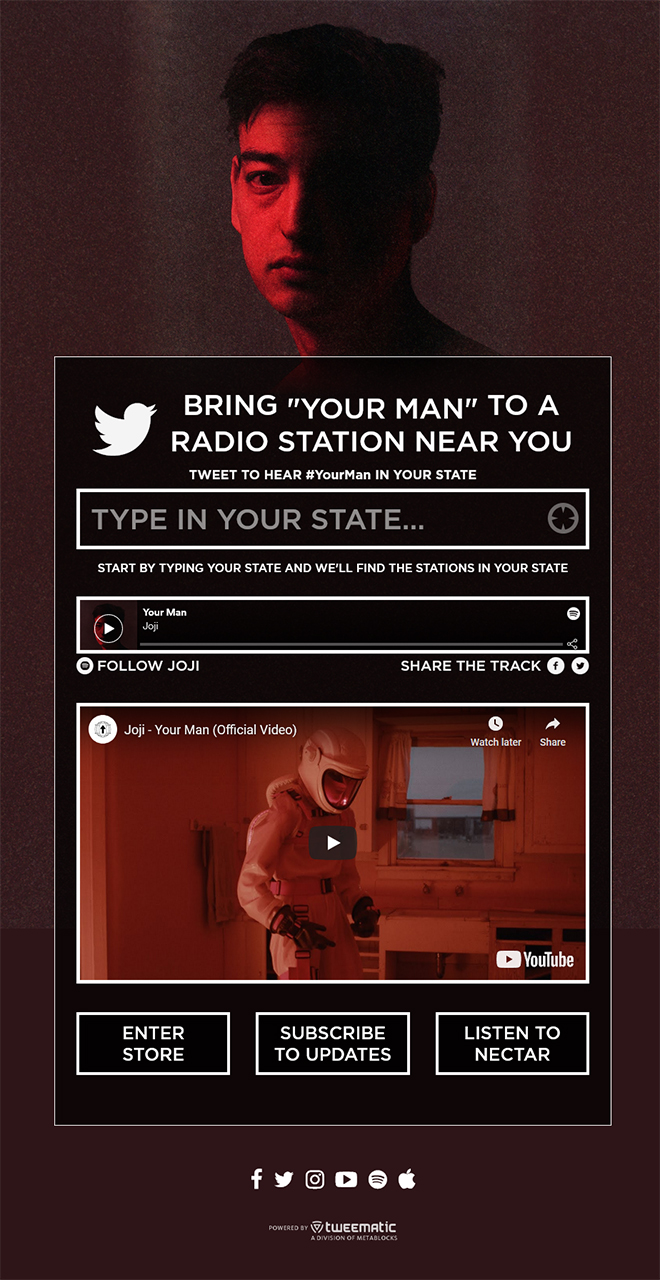 The application then prepared an automated tweet that included DJ's and personalities at the station, asking them to play the song on air.
Mobile version
This campaign was responsive and optimized to run on a broad range of popular mobile devices including iPhone and Android devices.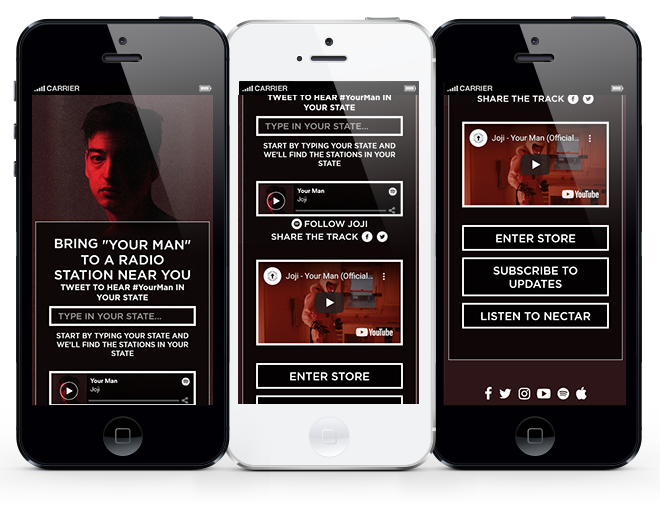 ---
Lastest 7 Posts in Twitter Category