The idea behind some of our radio request campaigns on Twitter is simple: encourage, empower and enable fans to request new singles on Twitter in an attempt to drive air play! Fans type in their city and are presented with a list of local stations that they can choose from and then send a tweet to. This is similar one a recent campaign for Meg Myers. You can see this campaign in action at http://tweematic.com/allnighter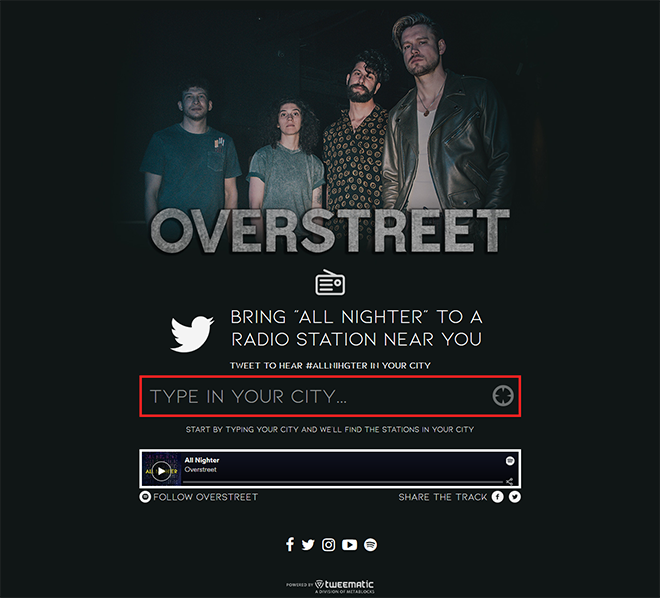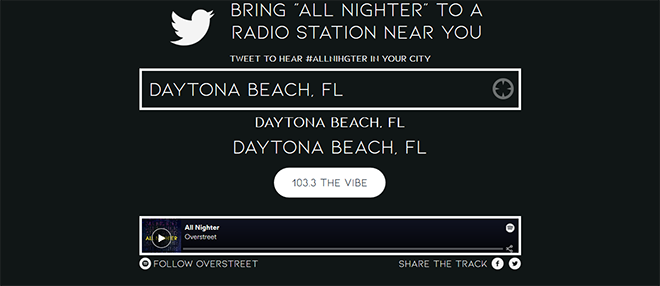 Users are then able to share their request on Twitter! The application prepares an casino bitcoin automated tweet that included DJ's and personalities at the station, asking them to play the song on air.

Mobile version
This campaign was responsive and optimized to run on a broad range of popular mobile devices including iPhone and Android devices.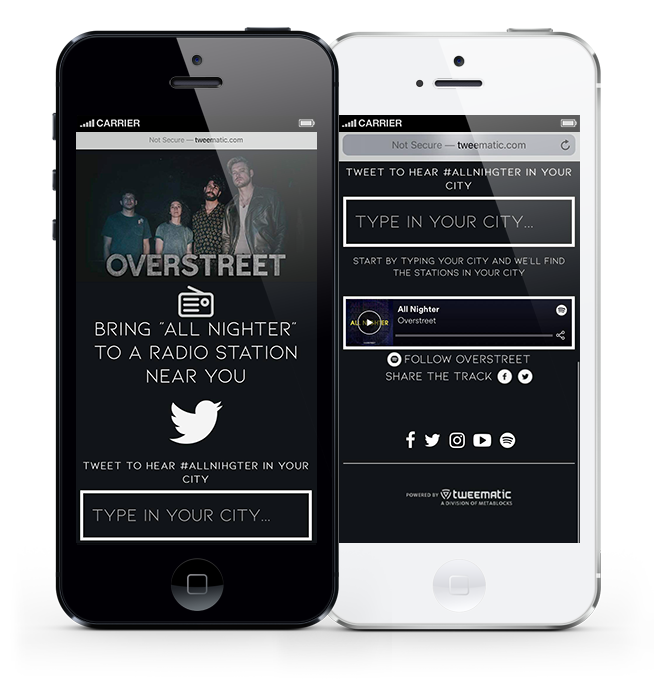 ---
Lastest 7 Posts in Twitter Category