This is a great example of our many photo booth, e-card and meme generator applications.  You can find more examples here: http://zip2.it/article-1667
This particular campaign for Ol' Dirty Bastard allowed fans to create and share their "intoxicated" birthday wishes using the application.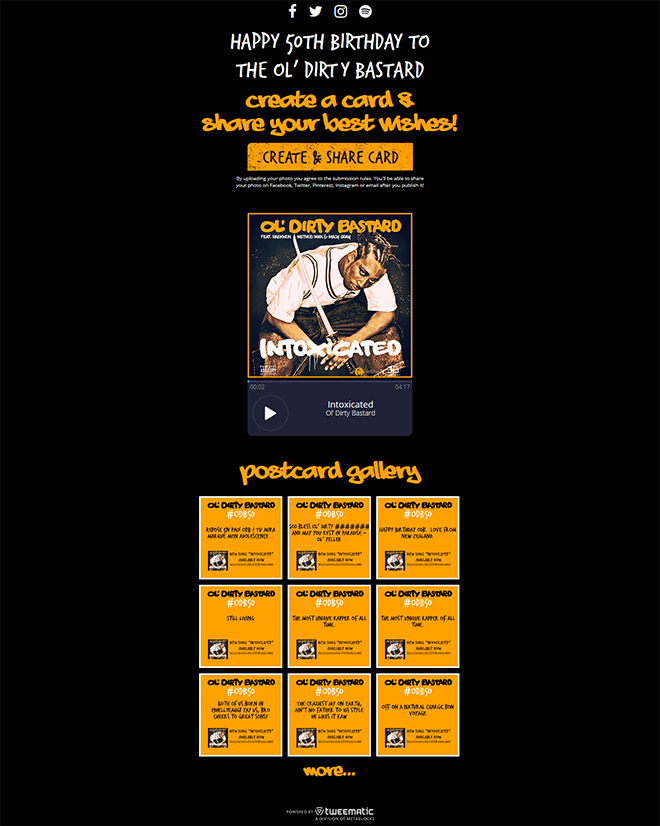 The idea is to allow wants to enter a message and generate a birthday card graphic they can easily share on social media.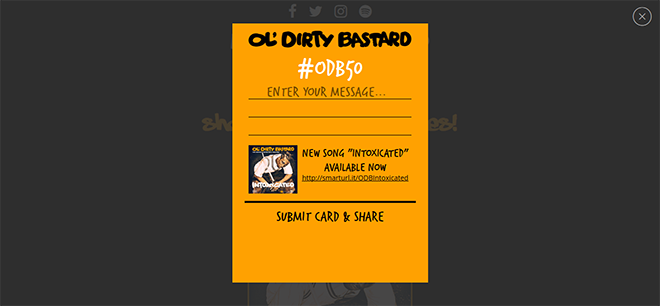 Once created, the digital birthday card can be shared via social media on Facebook, Twitter, Pinterest, Tumblr, Email or simply download and posted on Instagram.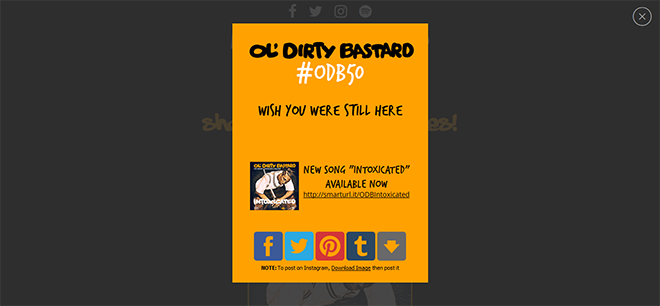 Mobile version
This campaign was responsive and optimized to run on a broad range of popular mobile devices including iPhone and Android devices.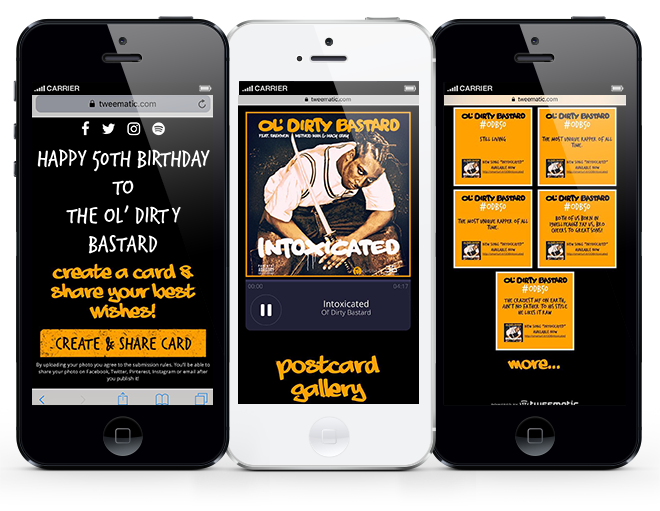 ---
Lastest 7 Posts in Static Category