This is our most recent Twitter radio request application for 300 Entertainment artist Meg Myers' latest single Numb. The request campaign can be found at http://www.tweematic.com/numb/.  Our radio request applications have become a popular way to drive buzz, interest and radio adds leveraging Twitter. You can check out examples on our Metablocks list: http://news.metablocks.com/lists/446-5745059956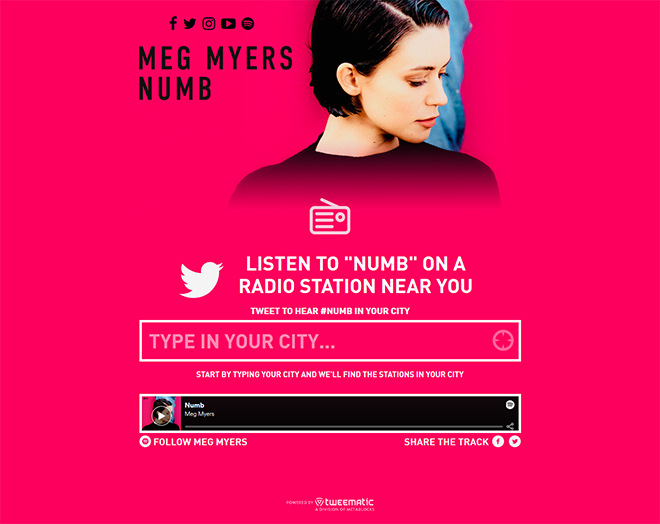 Making the Request
Meg asked fans to tweet their favorite radio stations to request her song using this unique application. Users simply enter their city and the application automatically give them a choice of radio stations in the vicinity.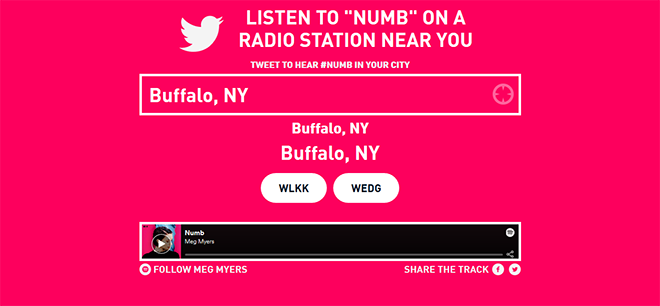 Sharing on Twitter
Users simply select a radio station and tweet out a song request!


Mobile version
This campaign was responsive and optimized to run on a broad range of popular mobile devices including iPhone and Android devices.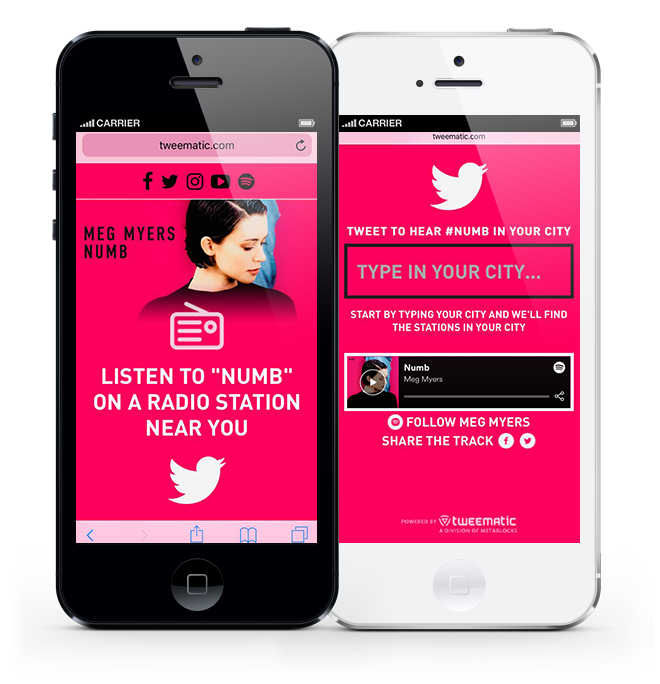 Last 5 posts by Content Team