We do a lot of voice and phone campaigns and many of our clients have been curious as to the functionality, analytics and other management tools offered by our voice application backends. Here is a good example (featuring sample data) that demonstrates the wealth of information, stats and control offered by our platform.
Simple Voice Application Management
Our voice platform backend provides an easy way for clients to view users, voicemails, text and stats on the systems, plus tools to respond to calls and text directly from the administrative console.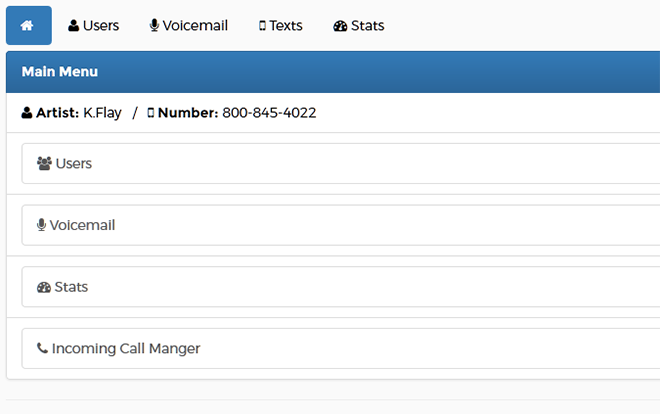 Outgoing and Incoming Call Management
In addition to managing calls, voicemails and texts. Clients can run real-time call-in campaigns, where fans call-in are connected to the artist (as part of a Facebook Live session for example). The administrative console provides tools for routing, selecting and managing incoming as well as outgoing calls.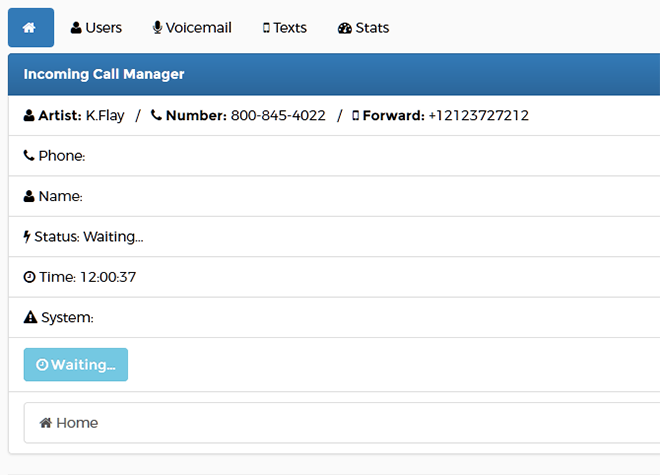 Comprehensive Data Management
Administrators have complete access to incoming calls, call transcripts as well as texts sent in by fans. Using our built-in tools, they are able to respond to these quickly and easily, or simply review them or select them to be featured on social media.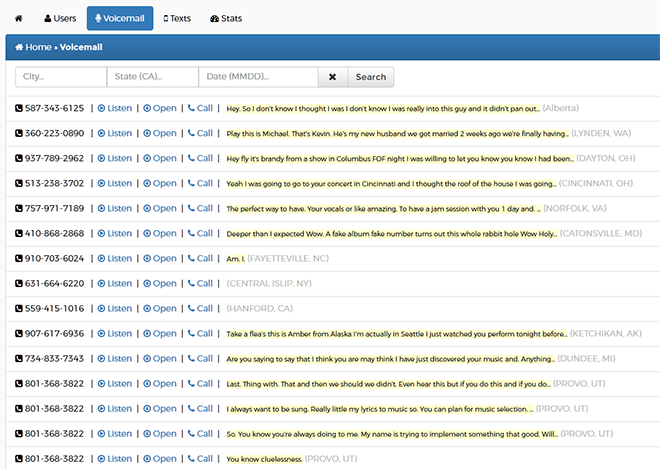 Outgoing Calls
It is easy to place outgoing calls (responding to a caller's voicemail or text for example) using our call manager. Calls are routed to any number you want and your private phone number is protected (users see the general number for the campaign in their caller ID).

Text/SMS Management
Administrators can view and respond to text messages.
Responding to Texts
Administrators can also respond to text messages directly from the console.

Call and Texting Stats
The system provides comprehensive reports on the number of incoming and outgoing text and calls.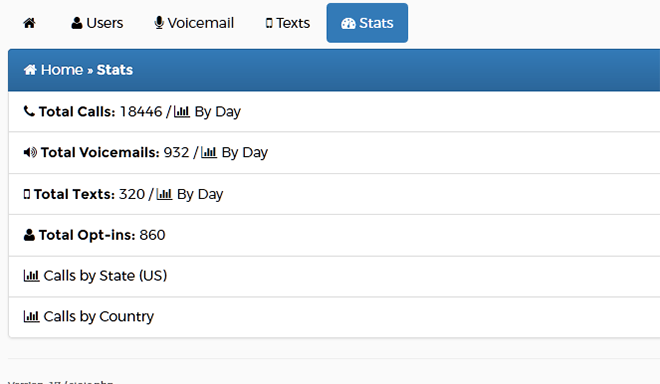 This information includes daily call and text volume.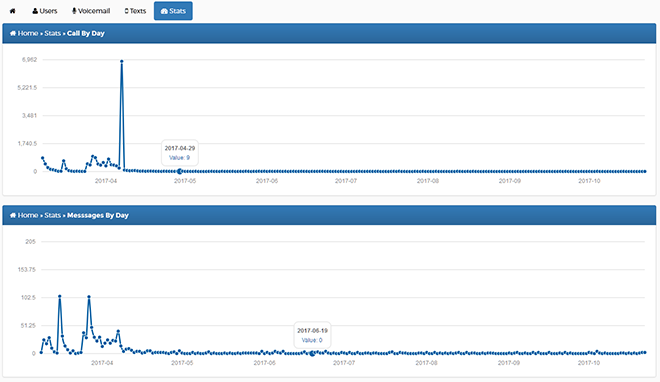 The system also provide breakdowns by countries as well as states within the US.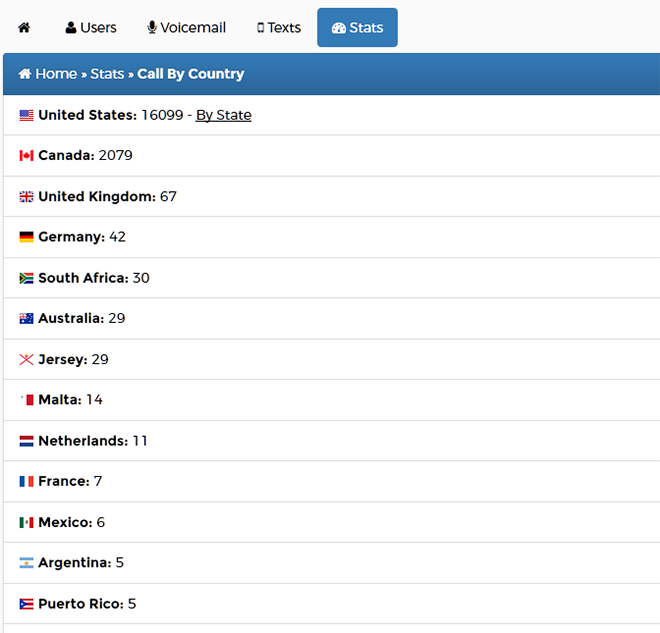 US based campaigns can also be broken down by states.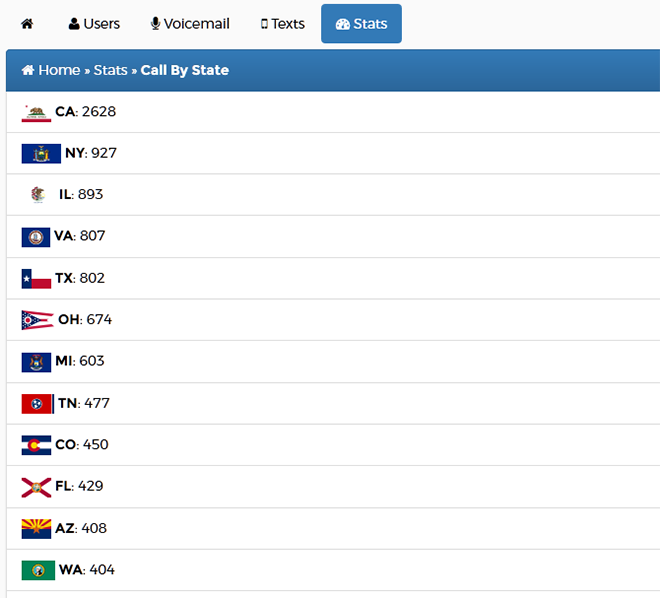 ---
Lastest 7 Posts in Phone Hotline Category