This application for BMLG artist Thomas Rhett uses our video generation engine to create user generated videos (UGV) that fans can share on Facebook, Twitter and Instagram. This extremely straight forward example of our video generation engine can be found at http://www.tweematic.com/unforgettable
Fans are asked to upload 4 of their own photos and then to generate a video that includes footage (and music) from Thomas Rhett's "Unforgettable" to generate their OWN "Unforgettable" moments video.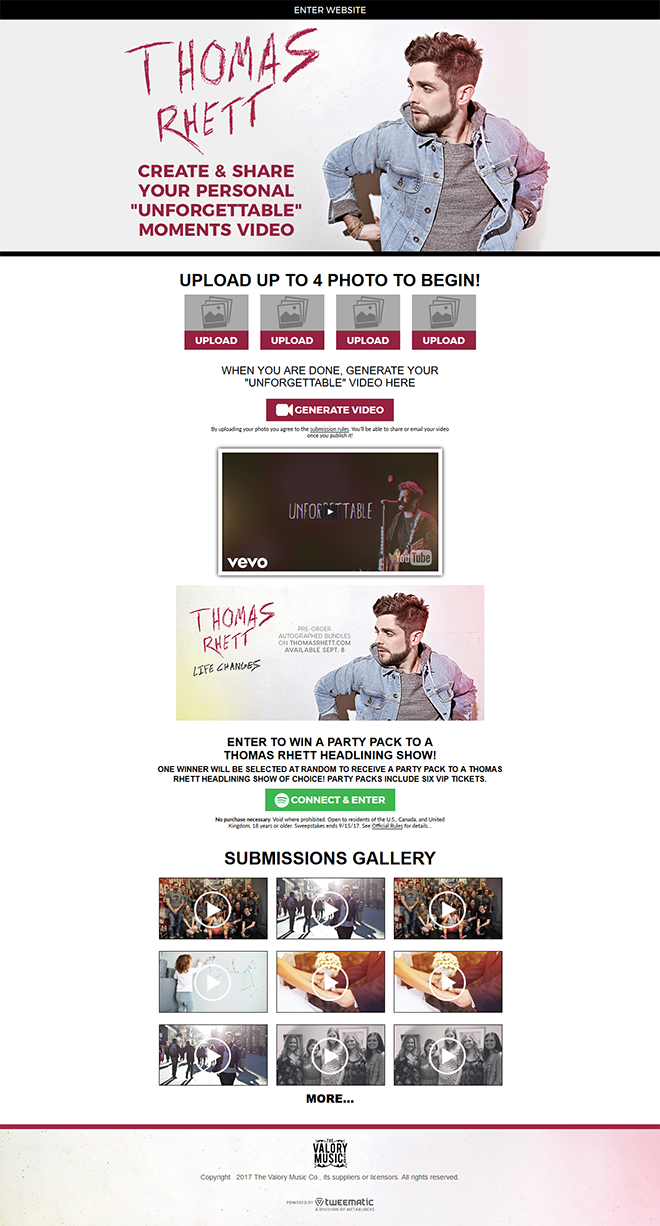 Photo Upload:
Users are able to upload and crop photos directly from their desktop and from other social media channels such as Facebook and Instagram. We also support cloud-based files as well.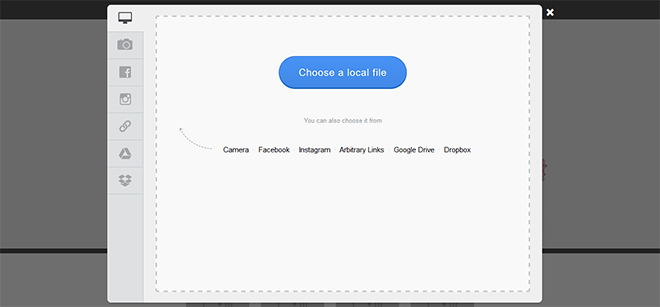 Video Generation:
Once the video is generated, users can share the video DIRECTLY to Facebook (our application now comes with permission to post video directly to their Facebook feed), Twitter and Instagram (via email).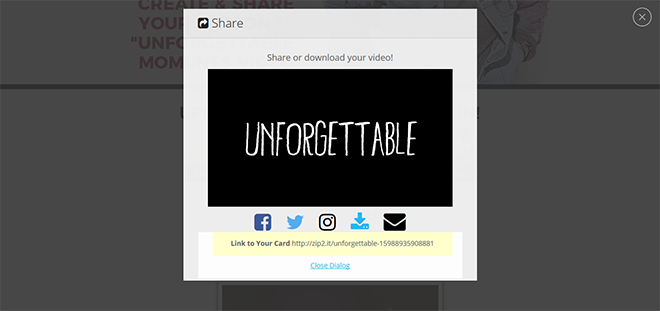 Mobile Version:
All of our applications come with responsive mobile support and are optimized to work on the iPhone and Android platforms.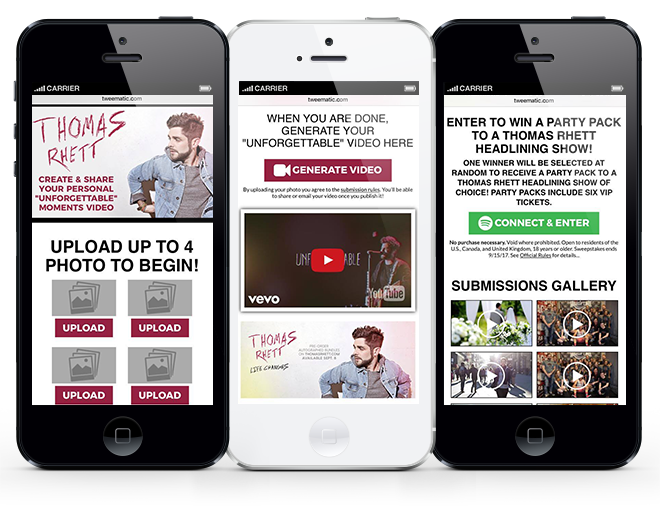 Examples:
Unforgettable from Metablocks on Vimeo.
---
Lastest 7 Posts in Video Category