We recently launched one of our "Photo Wall" applications for client Houston Livestock Show and Rodeo to help celebrate their impressive scholarship program.  Scholarship recipients are able to upload their photo and their story at http://mystory.rodeohouston.com/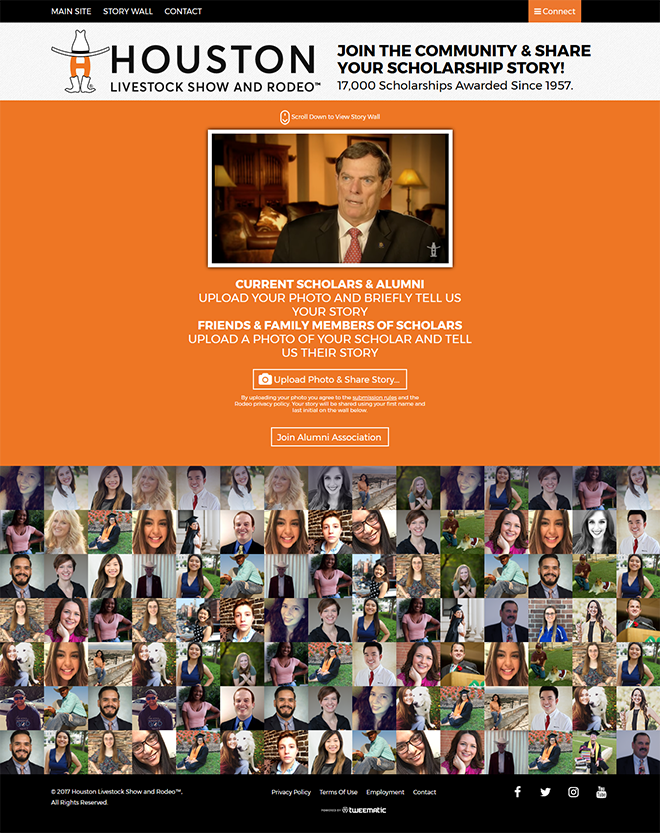 In order to join the content wall users are asked to submit their story and photo.  The first part of the process involves gathering some basic information.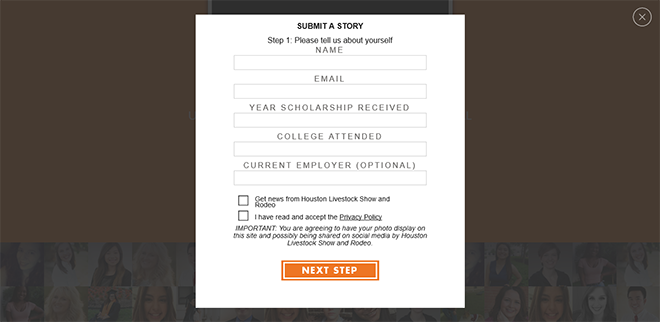 Once the basic information has been collected, users are able to enter their story and upload their photo.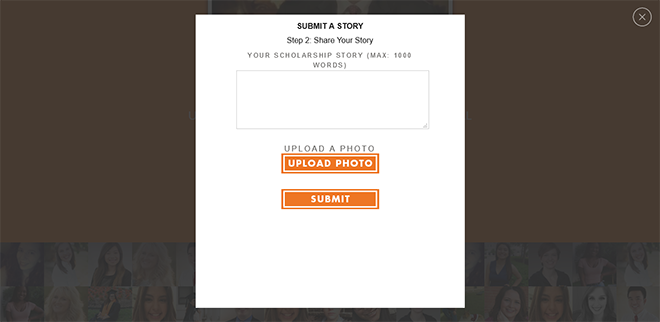 Mobile version
All of our projects are responsive and optimized to work on a range of popular mobile devices including iPhone and Android devices.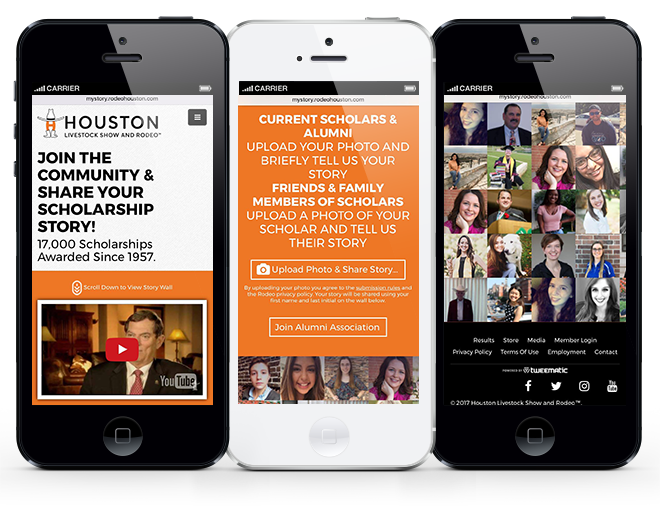 ---
Lastest 7 Posts in Static Category