English artist Girli did a great job of promoting her phone hotline. Her marketing included a call to action video (https://vimeo.com/206455477) that she shared on her social media that asked fans to call her hotline to leave a message asking for confidential life advice! As part of the campaign Girli would respond to some of her fan's voice messages privately and on social media.
Talk to Girli from Metablocks on Vimeo.
Girli also shared photos of herself sporting the hotline number on the heels of her sneakers!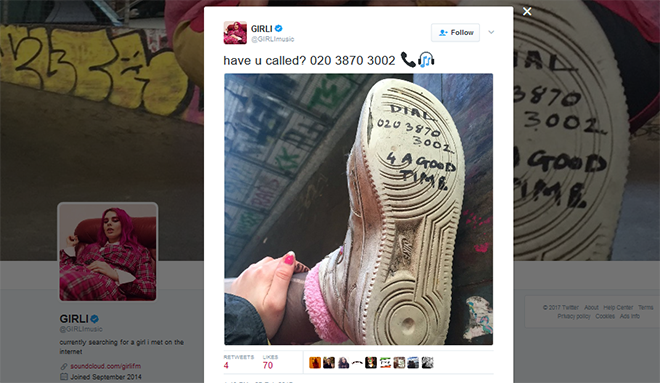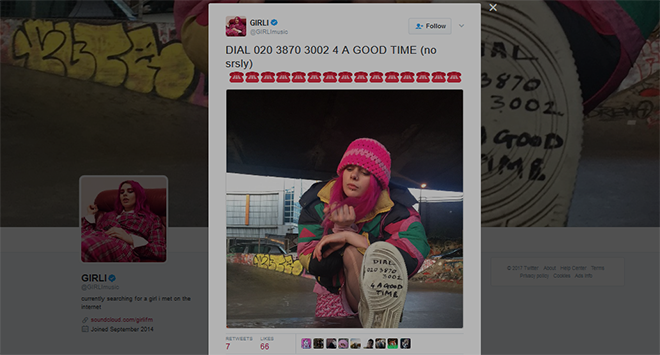 Girli did a great job of "mixing things up" sharing different types of content (videos, photos, stills) over the course of the campaign.  She continued to promote the hotline by sharing photos of the number on her hands as well as on the back of seats in the London Underground.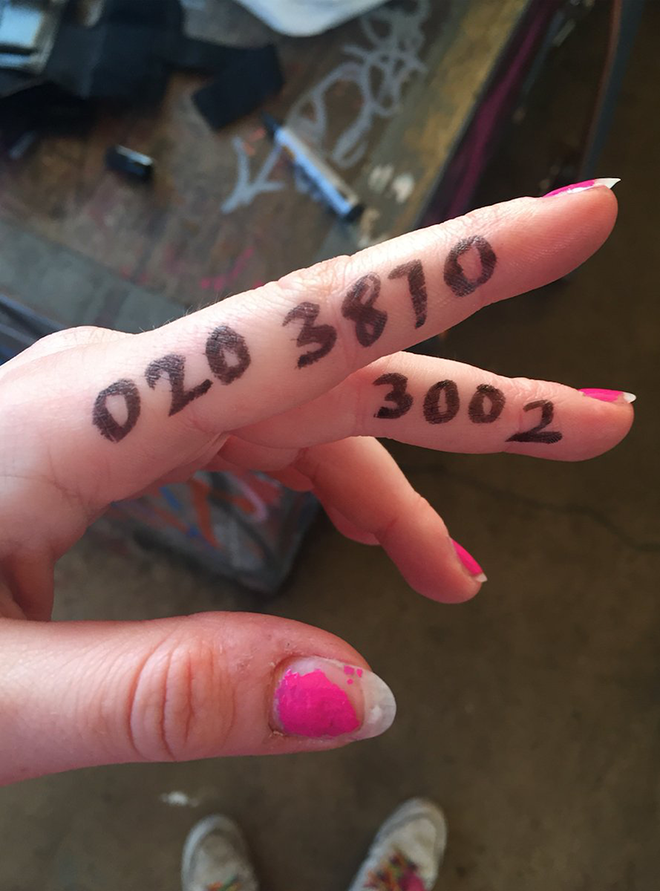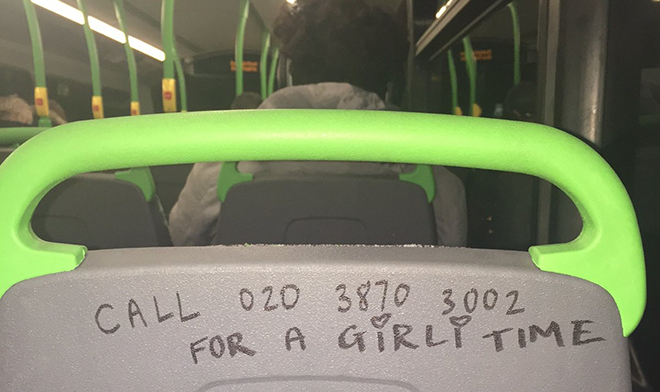 For other examples of creative photo hotline marketing visit: http://zip2.it/phonemarketing
---
Lastest 7 Posts in Phone Hotline Category