This Twitter Radio app for Sony Music Spain is a reskin of a similar application we developed for the international launch of Little Mix's 'Shout Out to My Ex'. The idea is simple, fans are encouraged to tweet their favorite radio stations and personalities to play the song (Touch) on the airwaves.  Fans simple select their favorite station, shows and personalities from a set of drop downs and the application automatically generates tweets out to them over Twitter.
You can try out the application at http://www.littlemixradio.com/touch/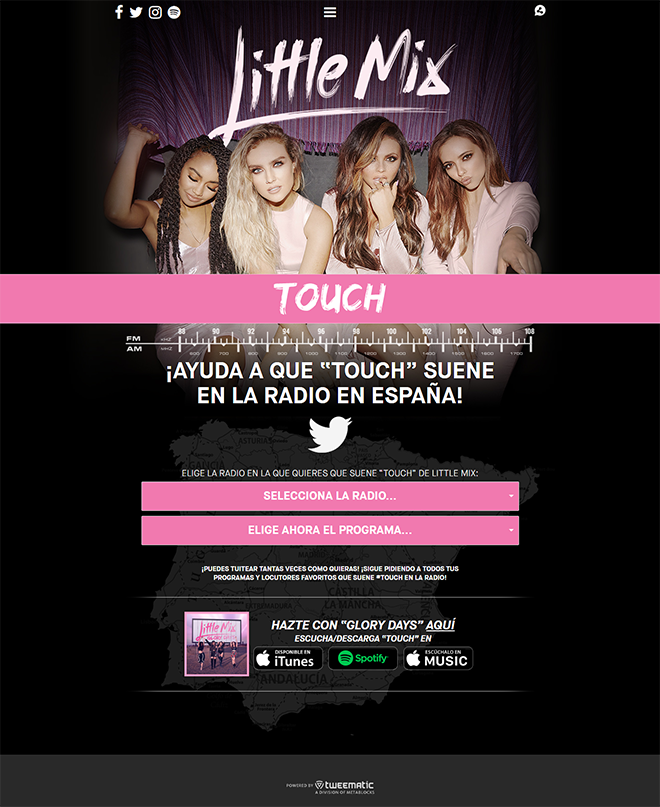 Fans can select their favorite stations, shows and personalities.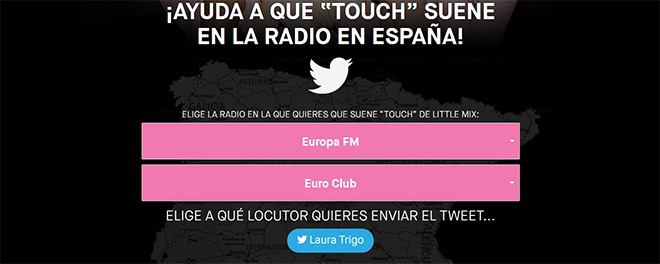 Messages are automatically generated based on a user's selection.

Last 5 posts by Content Team