This is one of a handful of Valentine's Day E-cards we launched this Valentine's, this particular one for Atlantic artist Bruno Mars.  We have done a couple of campaigns for Bruno Marks in the last few months, but this one encourages fans to upload their photos to create and share their own custom #ThatsWhatILike Valentine's Day E-card.  Check out the campaign at http://www.tweematic.com/thatswhatilike/
One unique feature of this particular generator is that users can include their favorite streaming player (Spotify, Apple Music or Deezer) as part of the Valentine's Day E-card template!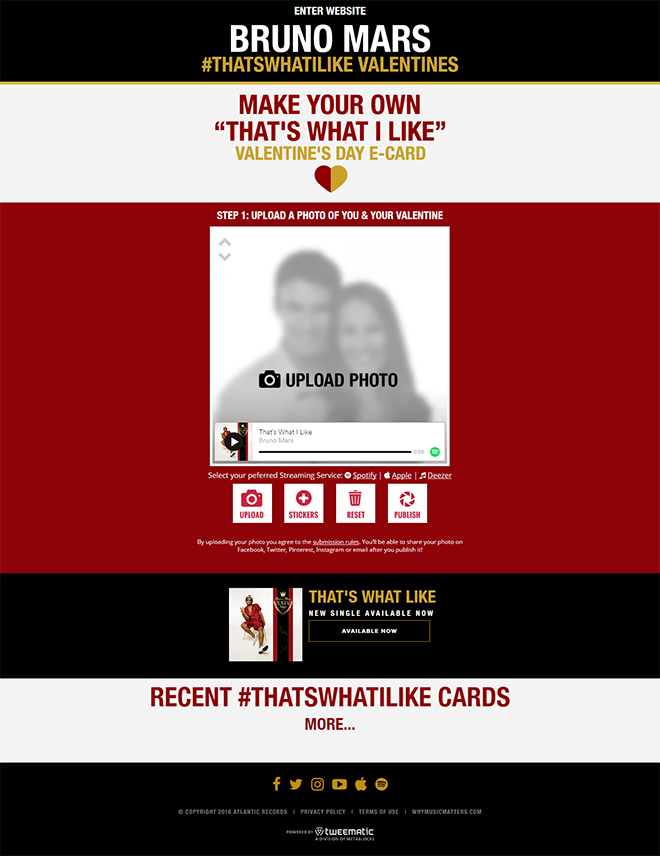 Photo Upload
Users can upload their photos from a variety of sources. Our photo booth engine supports both basic (upload and webcam) as well as advanced (Facebook, Instagram, Dropbox, Google+) upload options.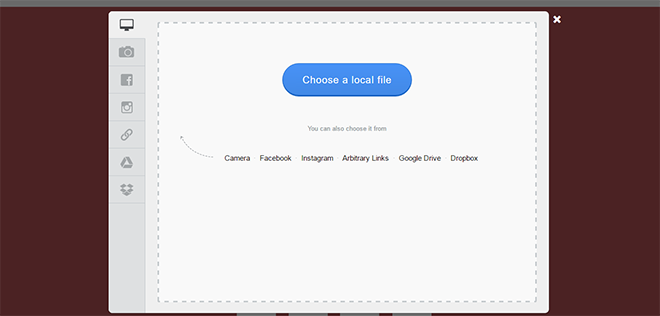 Sticker Support
All of our photo booth platform support stickers and this campaign is no exception.  Users can add stickers from a library of available assets.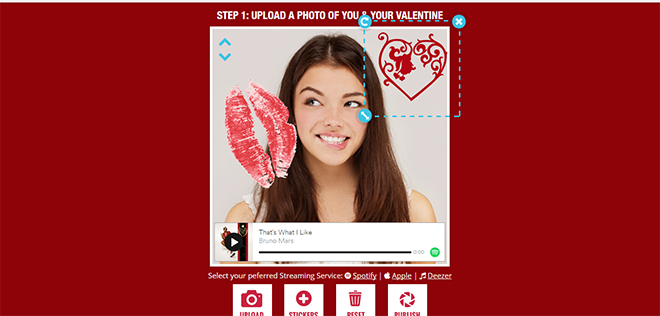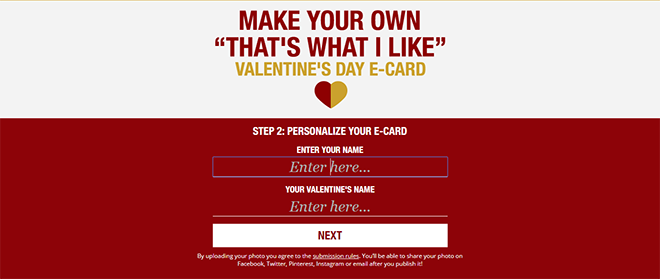 Sharing Support
Once the card is created, users can share it on social media (Facebook, Twitter, Tumblr, Pinterest, Instagram) or email. They can also directly download the card.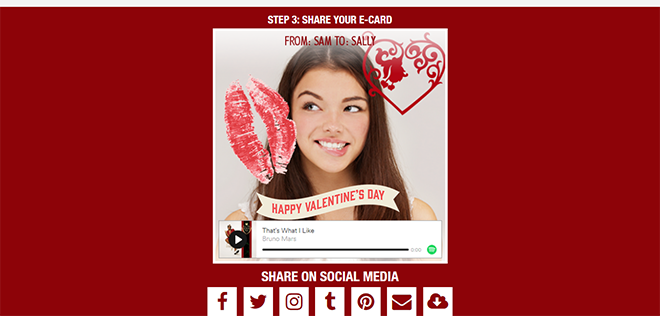 Mobile Support
Here is what the campaign looks like on a mobile device. As is the case with all of our projects, mobile support is coming more important than desktop support as more and more users are accessing our activations on their mobile devices.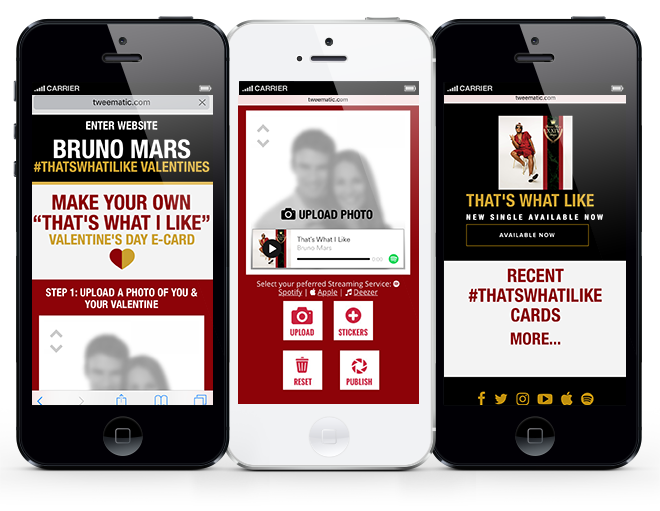 ---
Lastest 7 Posts in Static Category