Our latest photo booth is for 2 Chainz x Lil Wayne. Fans can upload their photo and put Lil Wayne's tattoos on their face to create their #Collegrove photo. Fans can choose from a full face tattoo or individual tattoos. Fans can rotate, resize, and edit their photos and add assets from the menu. After saving, photos are added to the gallery. Fans can also share their photo on social media, including Facebook, Twitter, Instagram, Pinterest, and more. You can check it out here: http://www.tweematic.com/collegrove/
Main Page
Users are invited to upload their photos to create their own custom 2 Chainz x Lil Wayne Collegove cover.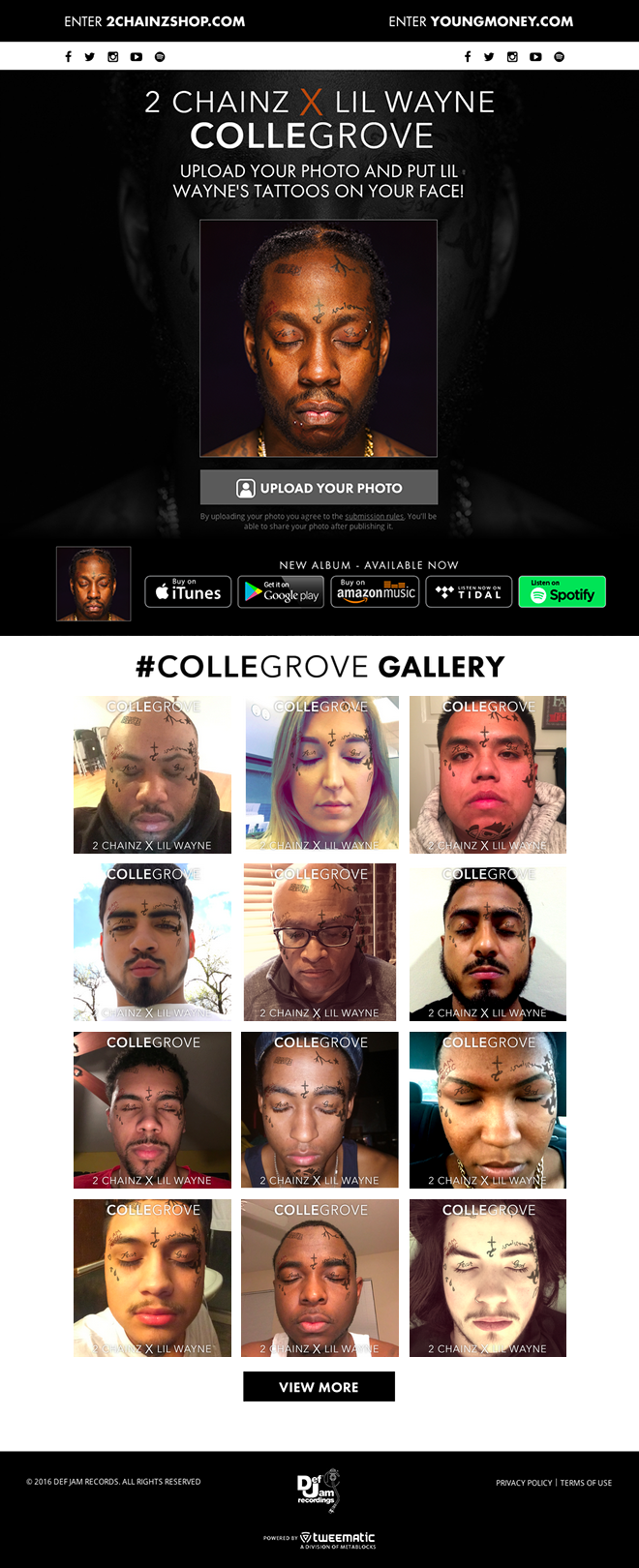 Photo Booth Upload
Users can easily upload their photos directly or using a webcam (other more advance options are also available).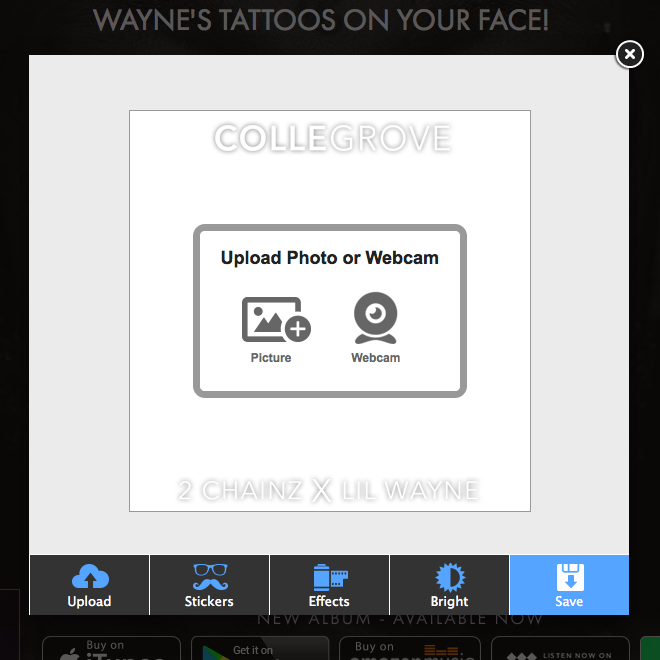 Photo Booth Editor
Once users upload their photos they can easily manipulate them by moving, flipping, rotating or resizing them.  Additionally a branded mask is automatically added over the photo. Users can also add stickers or frames to their photos, applying graphic effects, change contrast or brightness and then save their creations.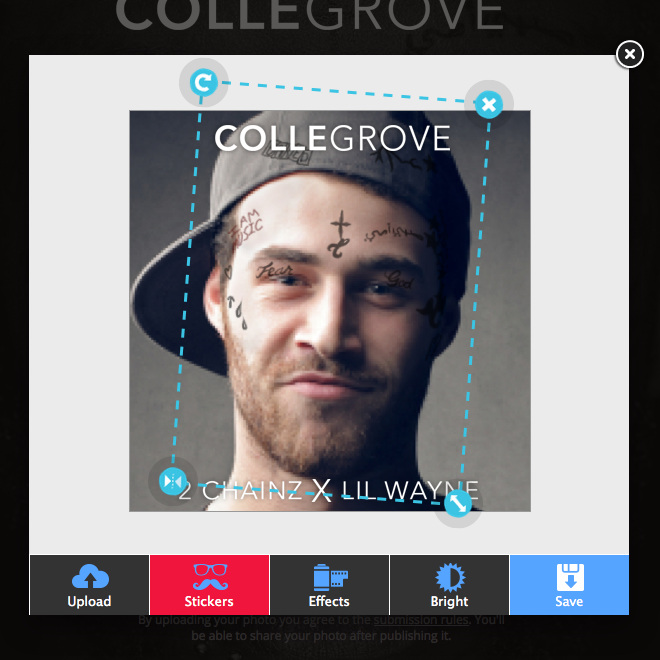 Comprehensive Sharing Options
After saving their photo, users can share their creations via email, text or social media.  The photo booth supports sharing to most popular social media networks including Facebook, Twitter, Instagram, Pinterest and Tumblr.  Users can also download their photos on their desktop or mobile devices.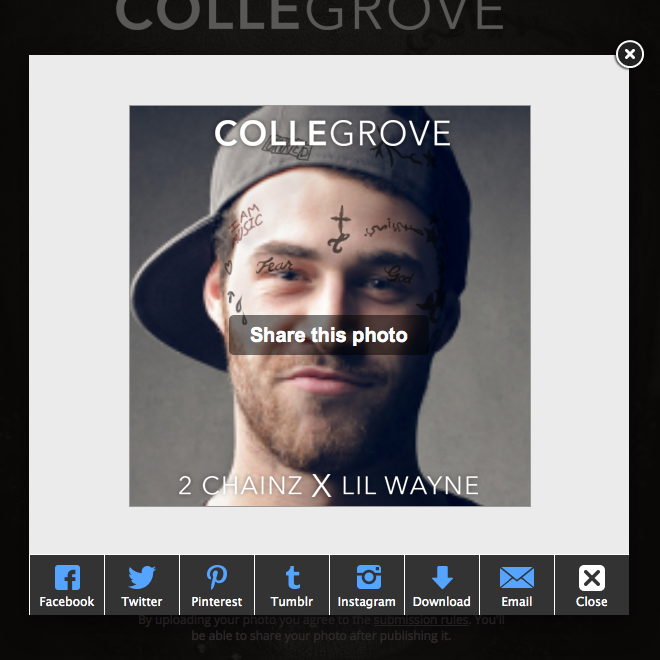 ---
Lastest 7 Posts in Static Category