Social media sweepstakes are always a great way to get fans excited for upcoming albums, tours, and more, and our latest is for Taylor Swift! Fans can "join the 1989ers" by connecting on Facebook or Twitter for a chance to win a Top Secret Opportunity for 2 with Taylor Swift. They can earn additional entries by completing social media tasks, such as sharing on Facebook and following on Twitter. They can also earn entries through friend referrals by sharing their unique referral link, which will add entries and direct their friends to the sweepstakes page. You can check it out here: http://www.tweematic.com/ts/
Connecting
Fans must connect on either Facebook or Twitter and complete an entry form to be entered into the sweepstakes. Our Meta-Connect platform also supports email, Instagram and Googles as alternate forms of entry.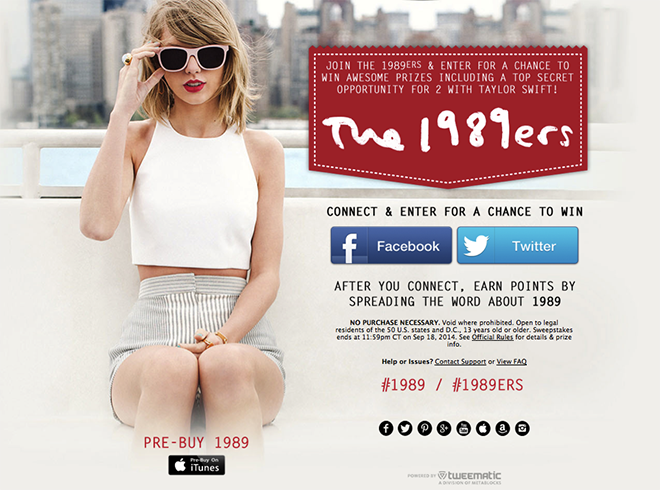 Tasks and Points
Fans can complete social media tasks on Facebook, Twitter, Instagram, and Pinterest for more entries. We support a very broad range of activations or tasks, for more examples of tasks click here.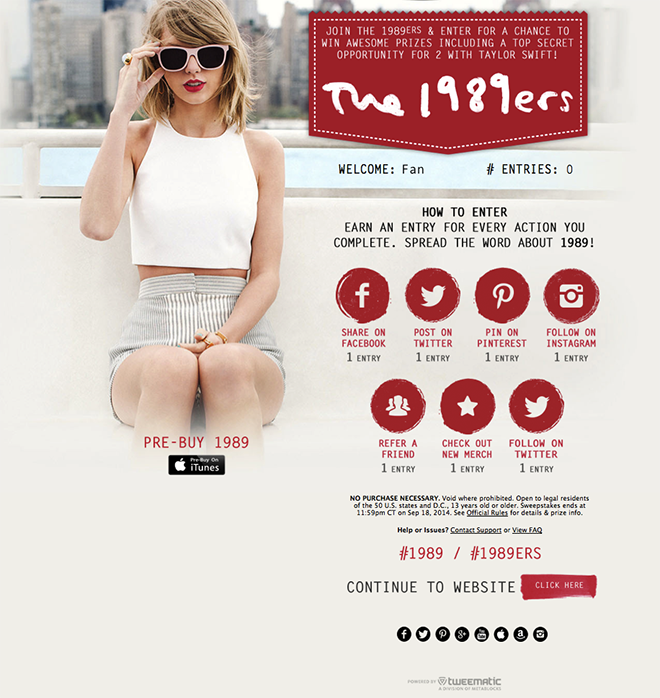 Task Examples
Here are some task examples. You can assign any number of points.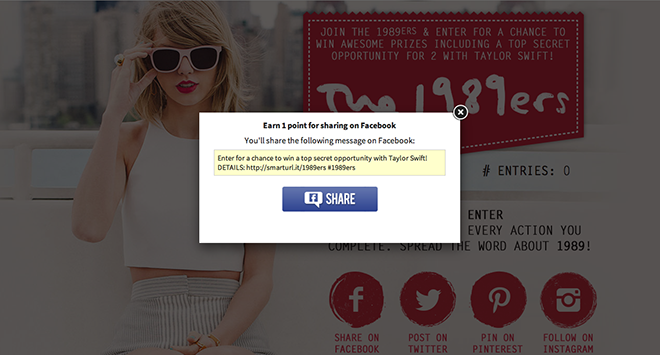 Referrals Module
Our unique referrals modules assigns each fan a unique link that they can share anywhere with friends (and get a point for each unique link or refferal). Fans can refer friends on Facebook, Twitter, Google+, Tumblr, and more to earn more entries by simply sharing their unique url.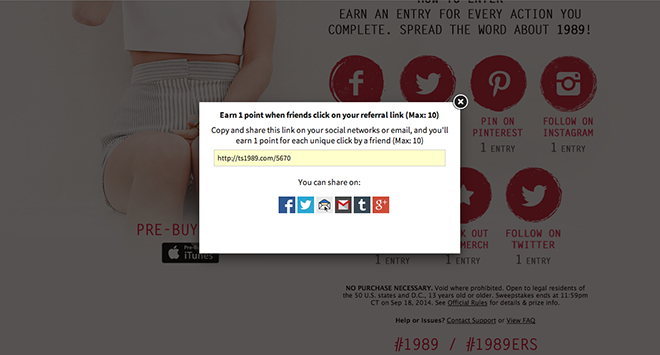 ---
Lastest 7 Posts in Static Category