This unique and very highly success campaign was aimed at driving the physical sales of BMG's Granger Smith's new album ("When the Good Guys Win").  The campaign promised fans a phone call from Granger if they purchased the album.
Fans were able to submit their proof of purchase and contact information at http://www.callfromgranger.com/. Once verified, they were added to list of fans Granger Smith would place calls.   The campaign consisted of both a microsite that allowed fans to quickly and easily upload their receipt as well as a phone application that Granger Smith used to automate the calling process.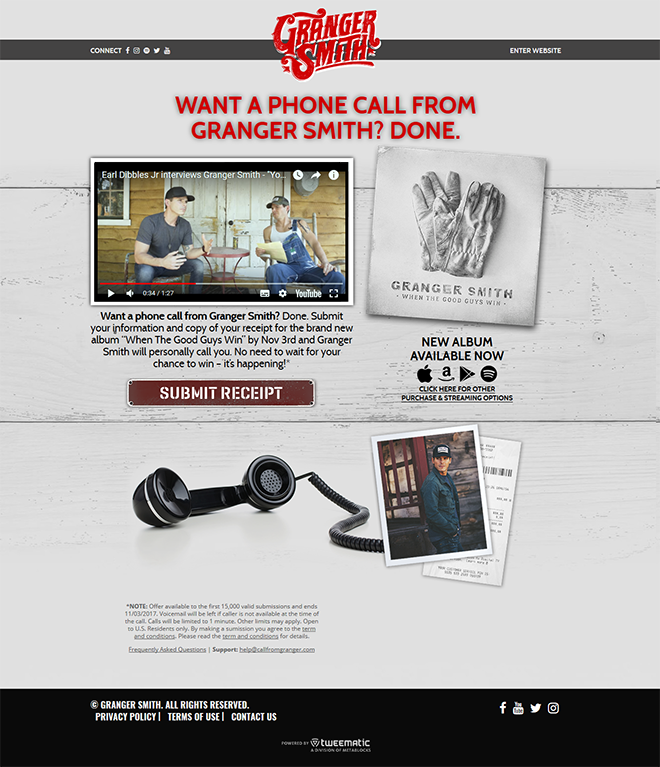 Basic Contact and Purchase Information
Users were able to enter their name, email and phone number, plus information about their album purchase.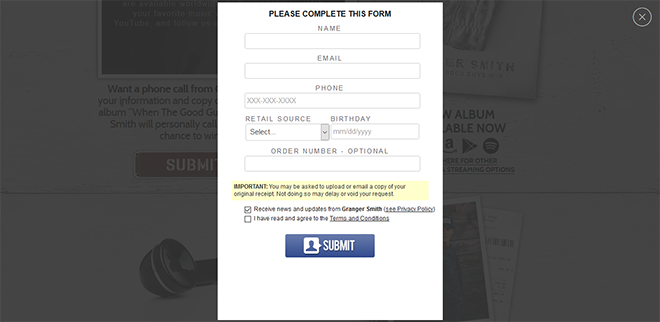 Receipt Upload
After entering their information, users were then able to upload and submit a copy of their receipt.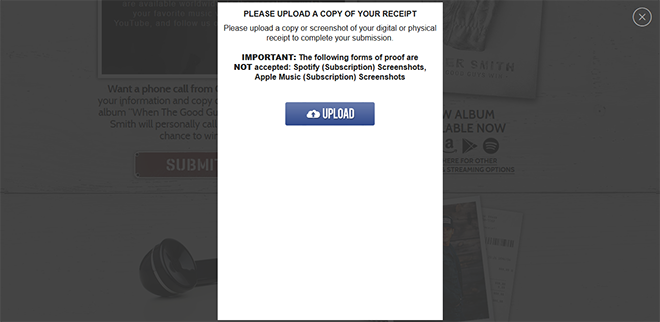 Backend Voice Application
Our platform also provides a backend console that allowed Granger to quickly and automatically call fans back.  Granger ended up visiting one of his Fans who was only a hour away from his tour stop and the result was a video experience that went viral on Facebook resulting in over 7M views.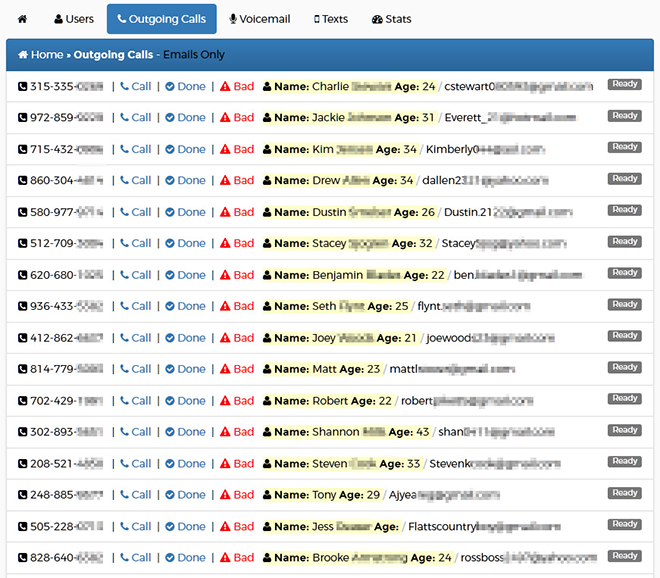 Also see: