This is a recent Spotify sweepstakes we deployed for 287 Entertainment music artist Adam Doleac. The campaign located at http://www.tweematic.com/adamdoleac/ allowed fans to connect on Spotify (follow Adam and his official playlist) and be entered for a chance to win a Hero5 GoPro.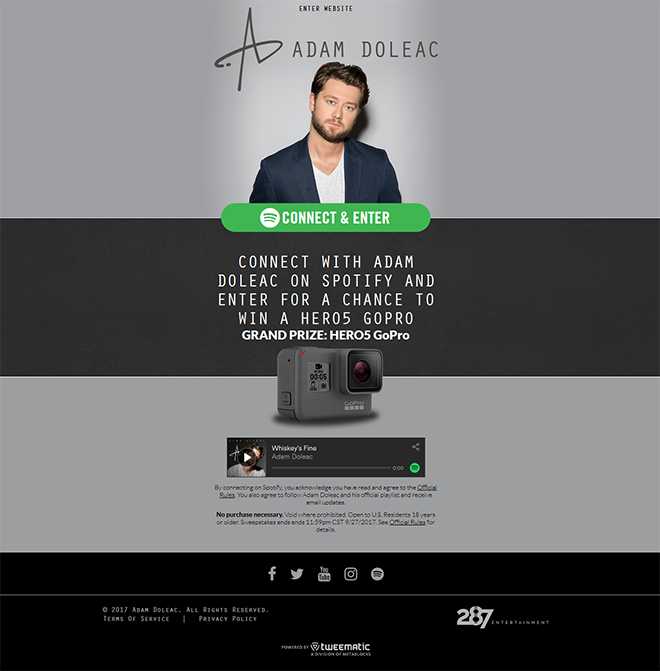 Fans were then encouraged to share their entry on Facebook or Twitter to help spread the word.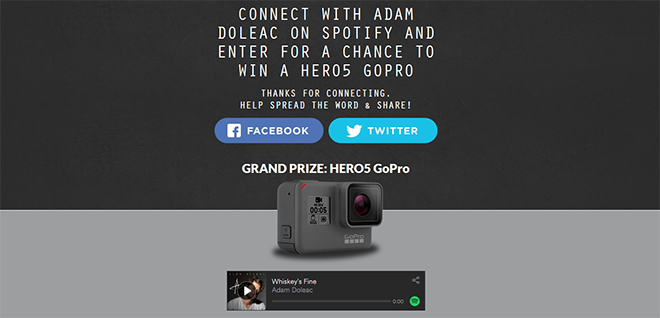 Mobile version
All of our campaigns are responsive and support a broad range of mobile devices.