This is a unique content wall campaign for Capitol Christian Music Group artist Mandisa that allowed fans to upload a picture of a loved who had passed away and honor their memory by sharing their story. The activation is located at http://www.tweematic.com/outofthedark/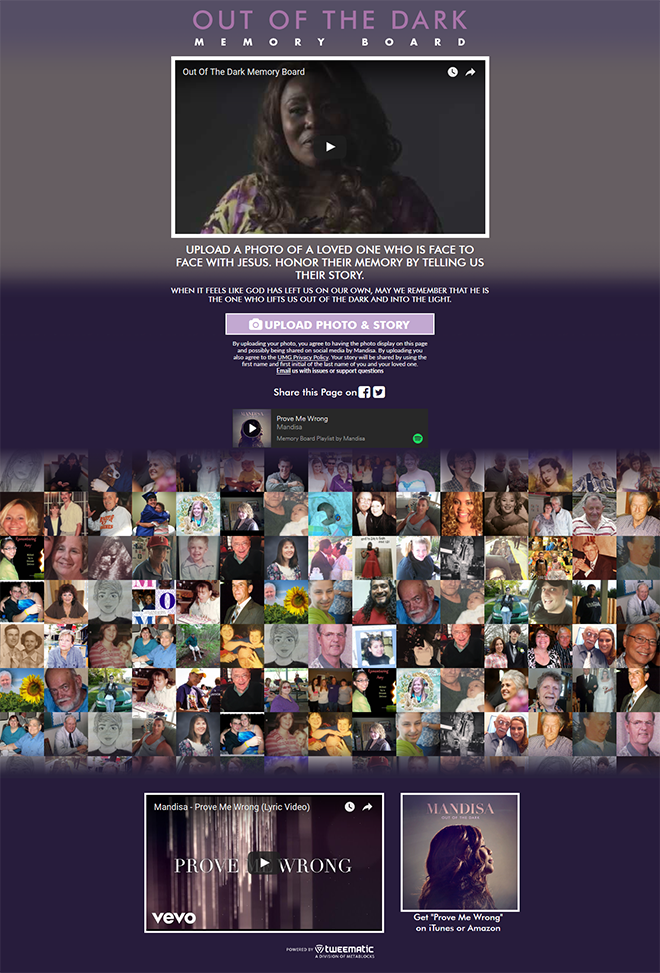 Users are able to share their information (and opt-in to get updates from the artist) and agree to submission terms and conditions (which allow the artist to share their story on social media).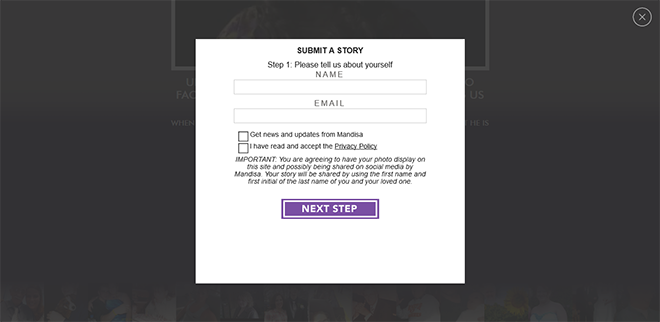 Users are then able to share their story and upload a photo to the "wall".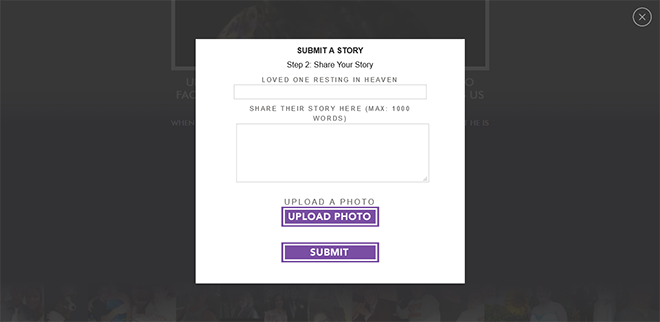 Mobile version
All of our projects are responsive and optimized to work on a range of popular mobile devices including iPhone and Android devices.