Valentine's Day is a special day to celebrate love, and this year, Luther Vandross fans had a chance to win a romantic getaway for two in New York City through a fun and interactive digital campaign. The campaign not only offered fans the chance to win a fantastic prize, but also engaged them with Luther Vandross's music via a "Stream to Play" Pac-Man-style arcade game.
The campaign started with fans entering a sweepstakes to win a trip for two to New York City. After entering the sweepstakes, fans were encouraged to play a Pac-Man-style arcade game on the website or via mobile device. The game required fans to stream Luther Vandross's album on Spotify while they played. The game featured the classic Pac-Man style gameplay, with fans collecting hearts and avoiding obstacles to advance through the levels.
The game not only provided a fun and engaging way for fans to spend time on the website, but it also highlighted Luther Vandross's music. The requirement to stream his album while playing the game helped to increase streams and promote his music to a wider audience.
You can check out the activation at https://luthervandross-valentines.com.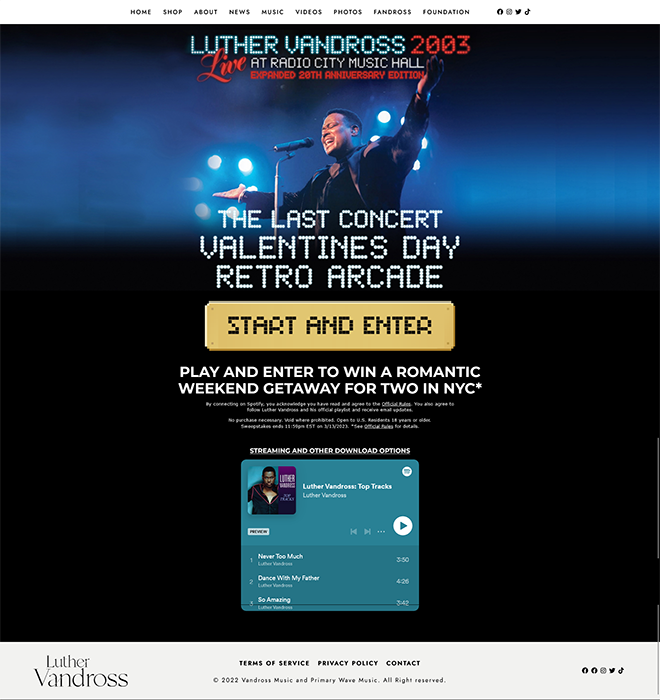 Stream to Play:
The game engine is unique in that users have to stream the album while playing the game, and as a result, it is a very effective way to drive streams.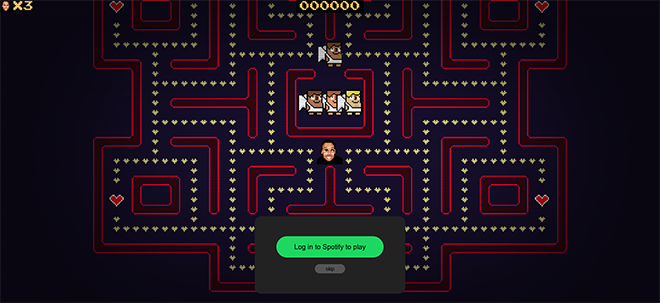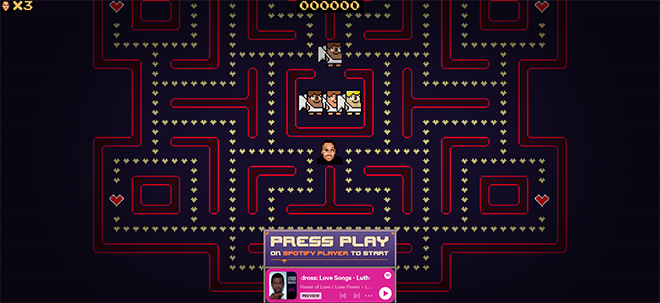 Mobile version
All our online game campaigns work just as well on mobile as they do on desktop, given that they are primarily accessed through mobile devices.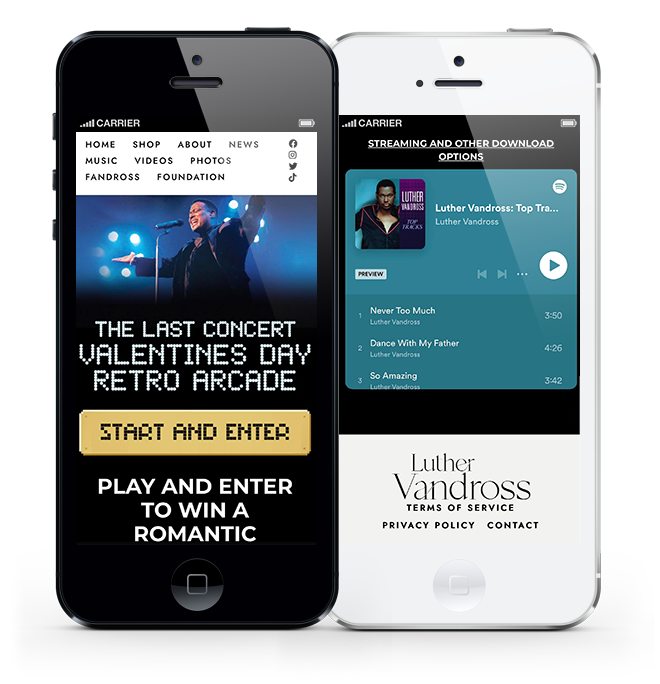 ---
Lastest 7 Posts in General Category