Valentine's Day is a time to celebrate love, and this year, a digital campaign for artist Bing Crosby encouraged fans to do just that. The campaign aimed to engage fans in a fun and interactive way while spreading the love for Bing Crosby's music.
The campaign focused on creating and sharing Valentine's Day e-cards featuring Bing Crosby's music and imagery. Fans were encouraged to visit the Bing Crosby website, where they could access a variety of Valentine's Day e-card templates. Each template included an image of Bing Crosby and a famous line from one of his romantic songs.
Once fans selected their favorite e-card template, they could customize it with their own message and share it with friends and family via email or social media. The Valentine's Day e-card campaign was a fun and creative way for fans to celebrate the holiday and show their love for Bing Crosby's music. It provided a unique and interactive way to engage with fans and promote Crosby's music to a wider audience. The e-card campaign was also a great example of how digital campaigns can leverage the power of social media and user-generated content to create a viral campaign that engages fans and spreads brand awareness.
You can check out the campaign at https://tweematic.com/bingcrosby/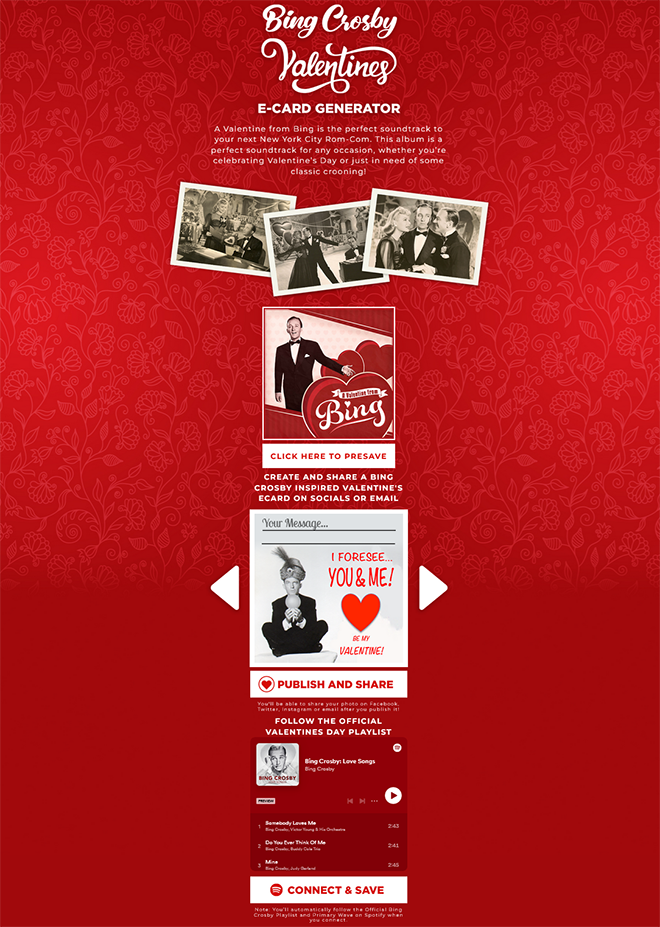 Multiple Card Templates
The campaign featured multiple templates that fans could choose from and share.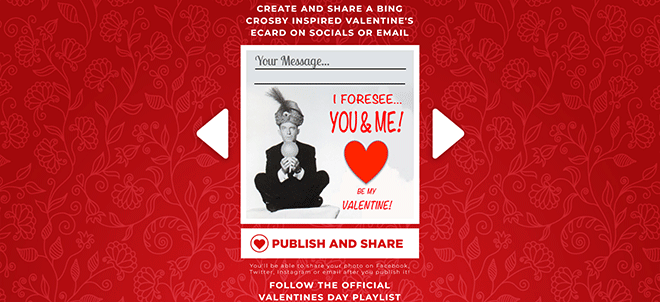 Sharing on Social Media
After creating their e-card, fans were then able to share the card via email or on their social media channels.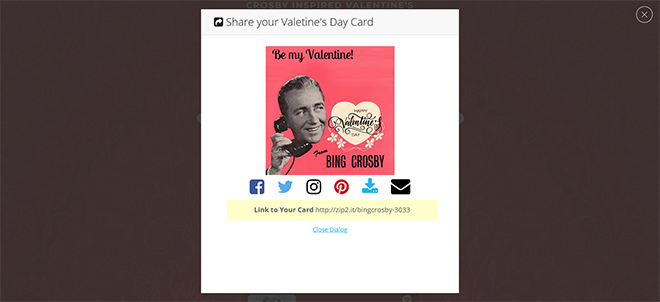 Mobile version
All of our campaigns are optimized for mobile devices.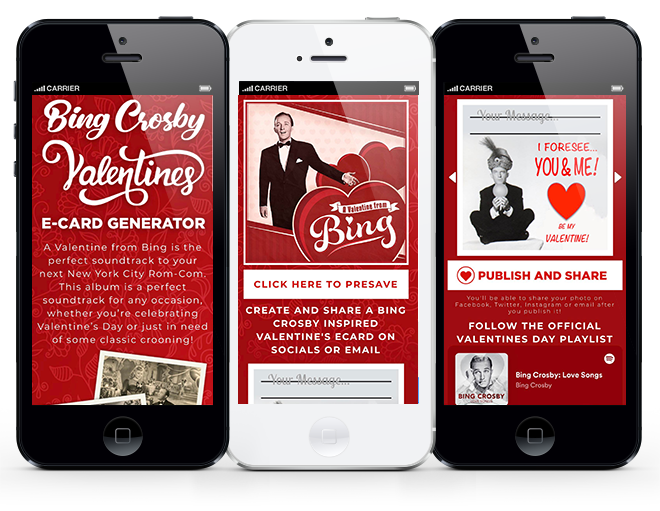 ---
Lastest 7 Posts in General Category