In the world of music streaming, reaching a million followers on Spotify is no small feat. It takes time, effort, and a dedicated fan base to achieve this milestone. We recently launched a digital campaign for record label BMG to help Rick Astley, the British pop singer, reach that "one million follower" milestone on Spotify.
Rick Astley is best known for his 1987 hit single "Never Gonna Give You Up," which became a viral sensation thanks to the popular internet prank of "Rickrolling."  The campaign was launched on social media platforms, where fans were encouraged to follow Rick on Spotify (British fans were able to enter a contest at the same time).  To help promote the campaign, Astley himself got involved and encouraged his fans to share the word. He thanked his followers on social media and even created a video in which he played a snippet of a new song and promised to release it once he hit one million followers on Spotify.
The campaign gained momentum, and within a few weeks, Astley had achieved his goal of one million followers on Spotify.
See can check out the campaign at https://spotify.rickastley.co.uk/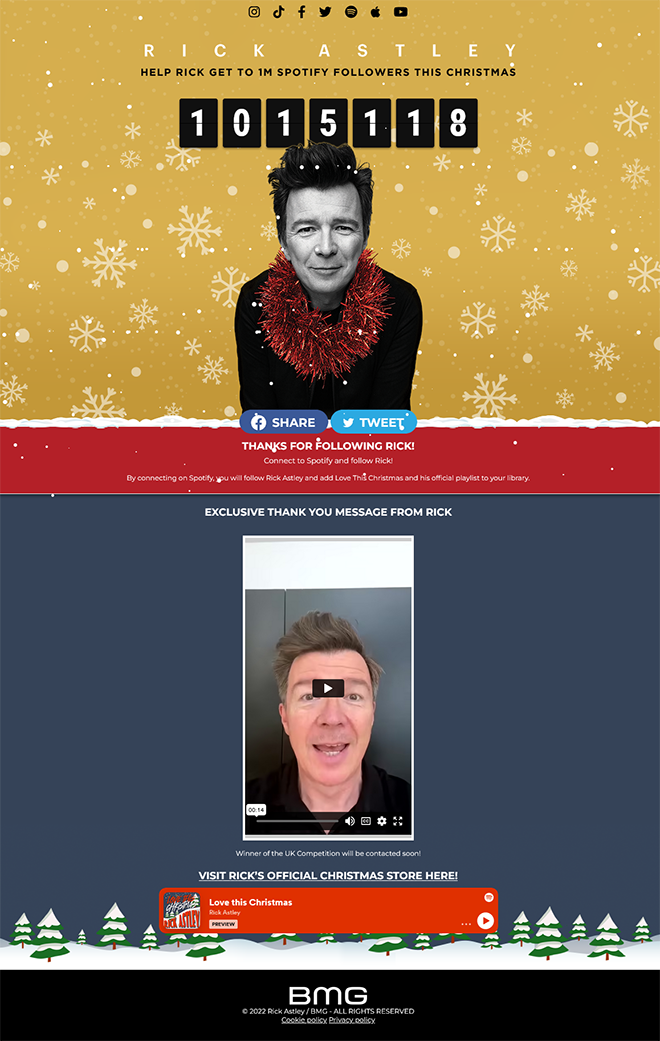 Mobile version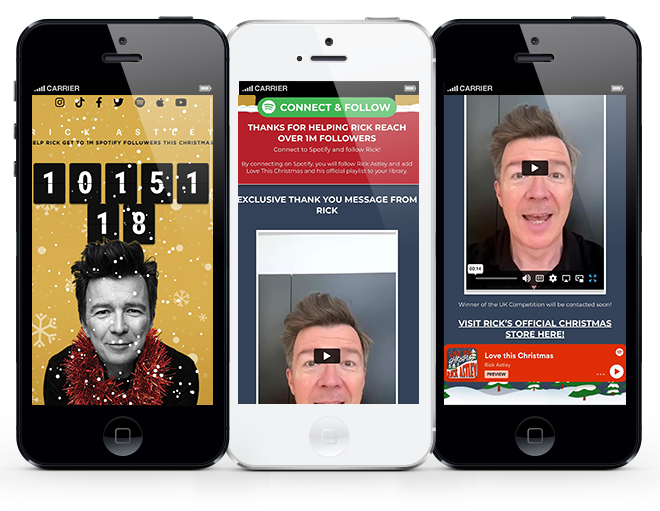 ---
Lastest 7 Posts in General Category