We recently launched the Crave The Flavor promotion for client Wis-pak on our LoyaltyPlus Platform. You can check it out at: https://www.cravetheflavor.com/
The idea behind the LoyaltyPlus Platform (see other examples) is to reward fans for performing a broad range of tasks. These tasks include both physical (Purchase products and redeem codes) and online/social tasks (sharing, watching videos, i.e.) that users perform to earn points. Once they have enough points, they can redeem these points for both real (products) and virtual rewards items (raffles or giveaways) on the platform. The platform provides great flexibility in the types of tasks supported and comes with very robust fraud detection/prevention functionality and a very comprehensive administrative backend.
The home page below has a comprehensive list of tasks (actions) that users are able to perform for points. Users have to register and login, in order to participate.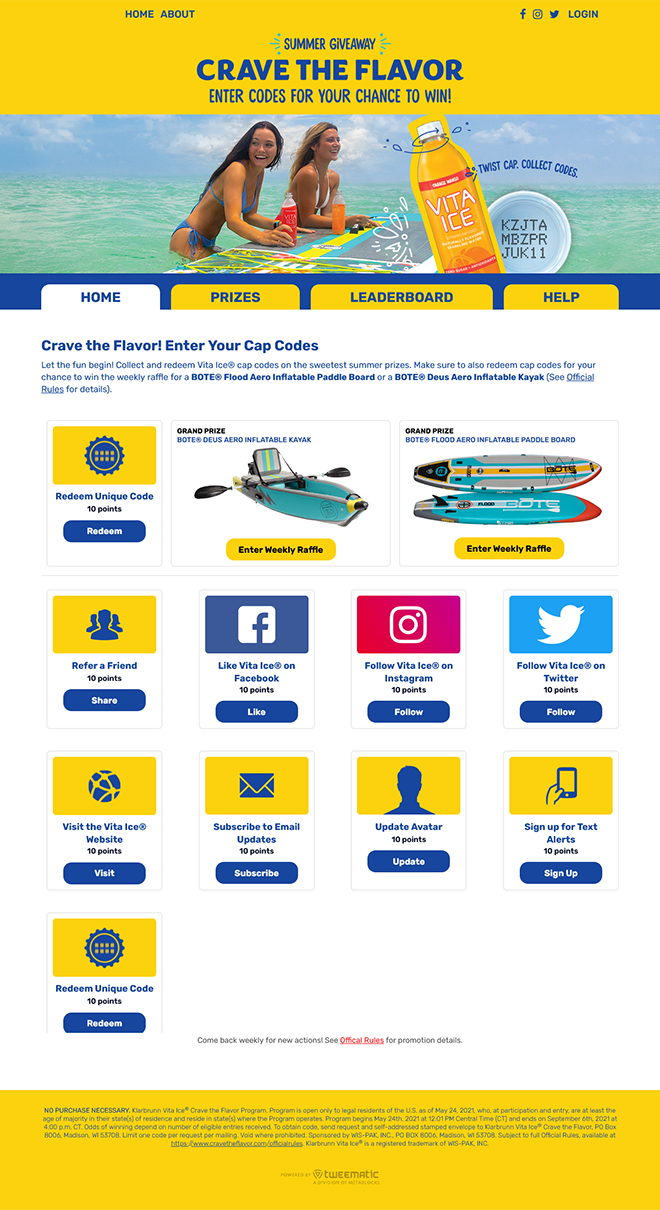 Users are able to redeem their points for prizes.  The platform supports both physical and virtual prizes.  In this deployment, users can enter weekly to participate in a raffle for one of two weekly grand prizes from BOTE.



The campaign features a leaderboard that features users with the most points!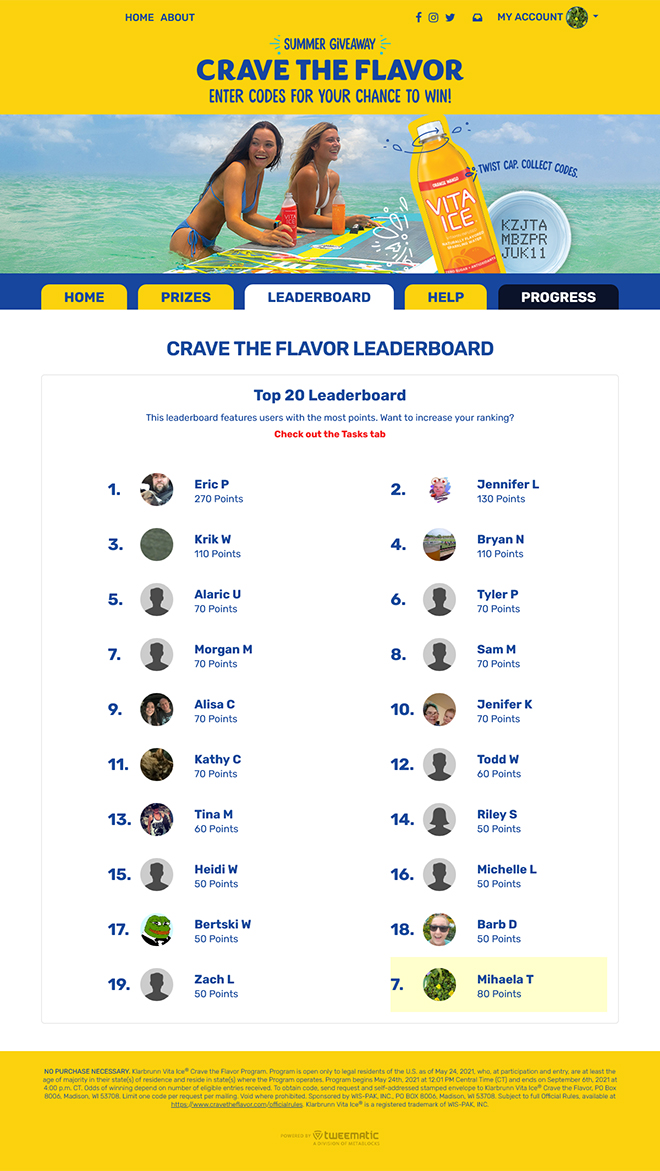 The platforms provides comprehensive help and support including FAQ and backend support tools.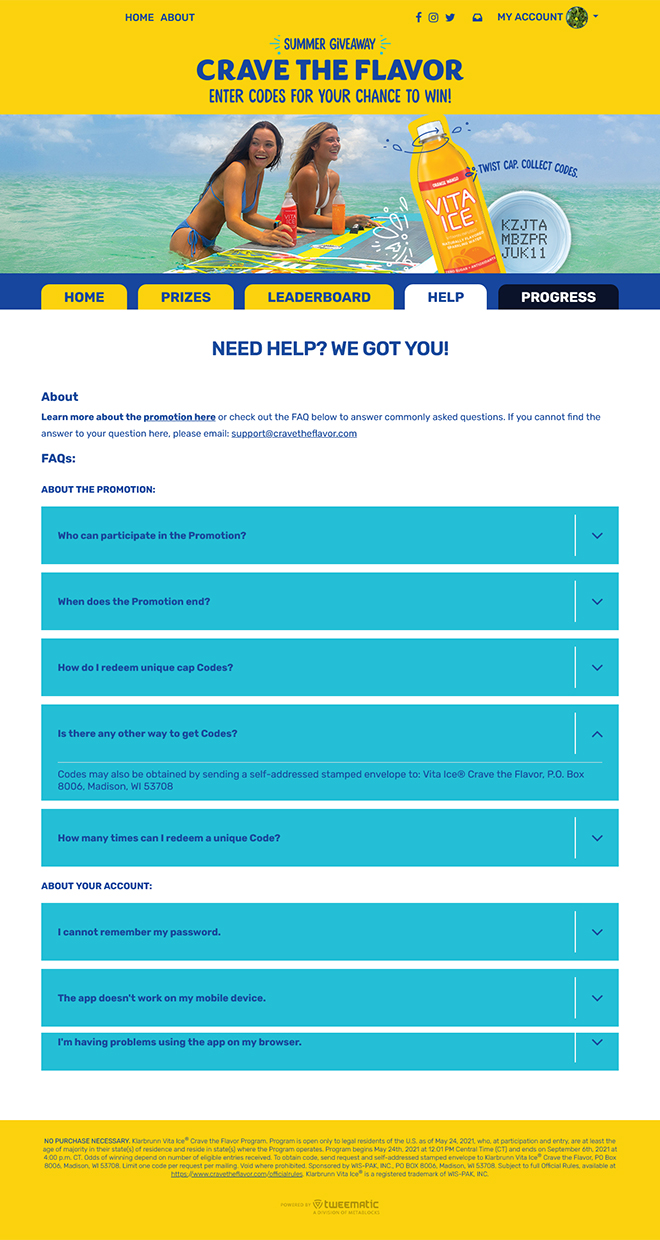 Users are able to track their progress as well as the status of redeemed prizes via their account profile.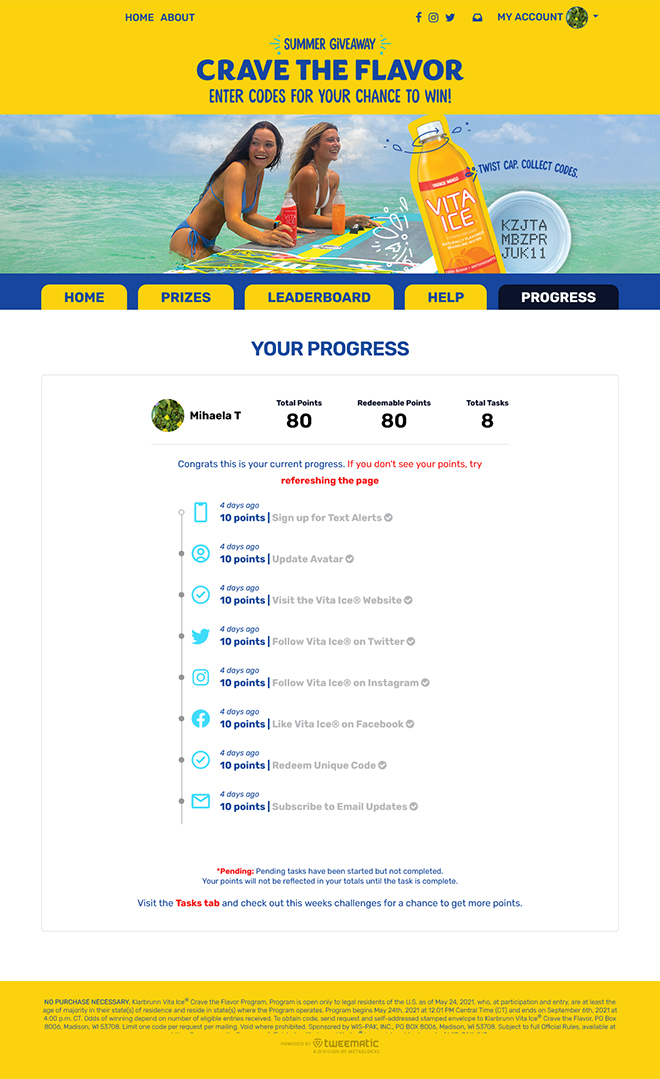 ---
Lastest 3 Posts in Loyalty Category