The Bright Path Strong "Take Action" microsite is a great example of the next general of our loyalty platform in action.  You can check it out at: https://takeaction.brightpathstrong.com/
The idea behind the Loyalty Platform (see other examples) is to reward fans for performing a broad range of tasks.   These tasks include both physical (Purchase products and redeem codes) and online/social tasks (sharing, watching videos, i.e.) that users perform to earn points.  Once they have enough points, they can redeem these points for both real (products) and virtual rewards items on the platform. The platform provides great flexibility in the types of tasks supported and comes with very robust fraud detection/prevention functionality and a very comprehensive administrative backend.
The home page below has a comprehensive list of tasks (actions) that users are able to perform for points.  Users have to register and login, in order to participate.

The platform supports a broad range of task types.  This YouTube Task requires users to watch the entire video in order to earn points (called "Heartbeats" in this particular campaign).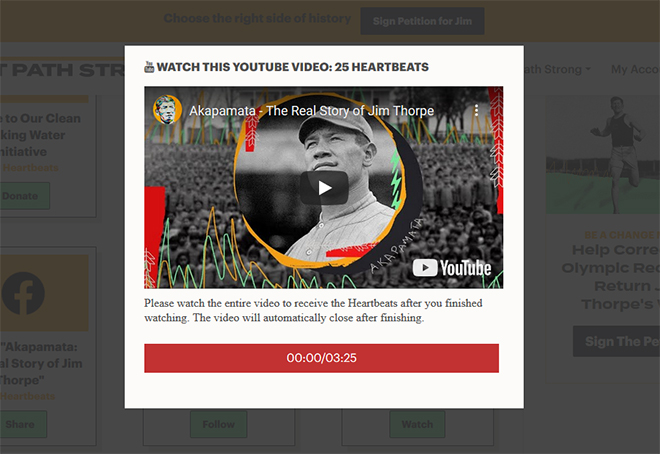 Tasks can be implemented as links, popup dialog boxes or more extensive campaign pages like the one below that encourage users to "Pledge to Vote".  These campaign pages can provide more detailed information and have "sub-tasks" (such as sharing) of their own.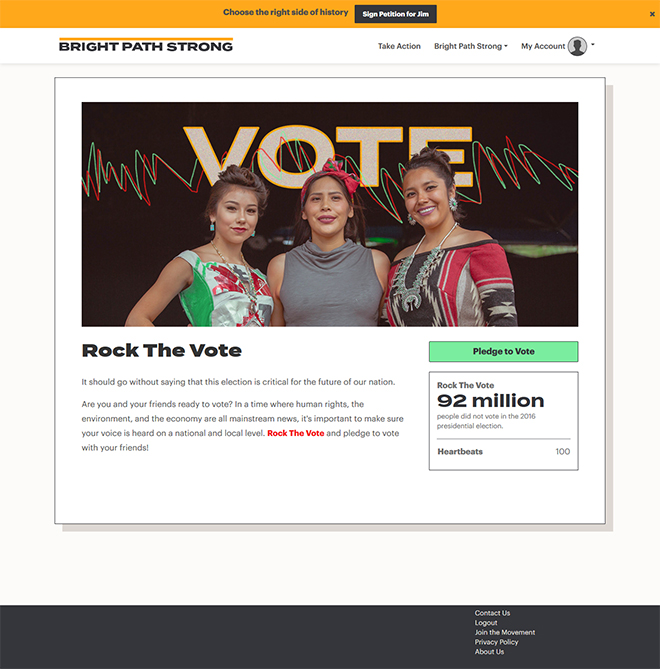 Users are able to convert (redeem) their points for a reward (prizes).  The system supports both real and virtual prizes and the backend provides a dashboard for multiple vendors to login in order to fetch and fulfill orders.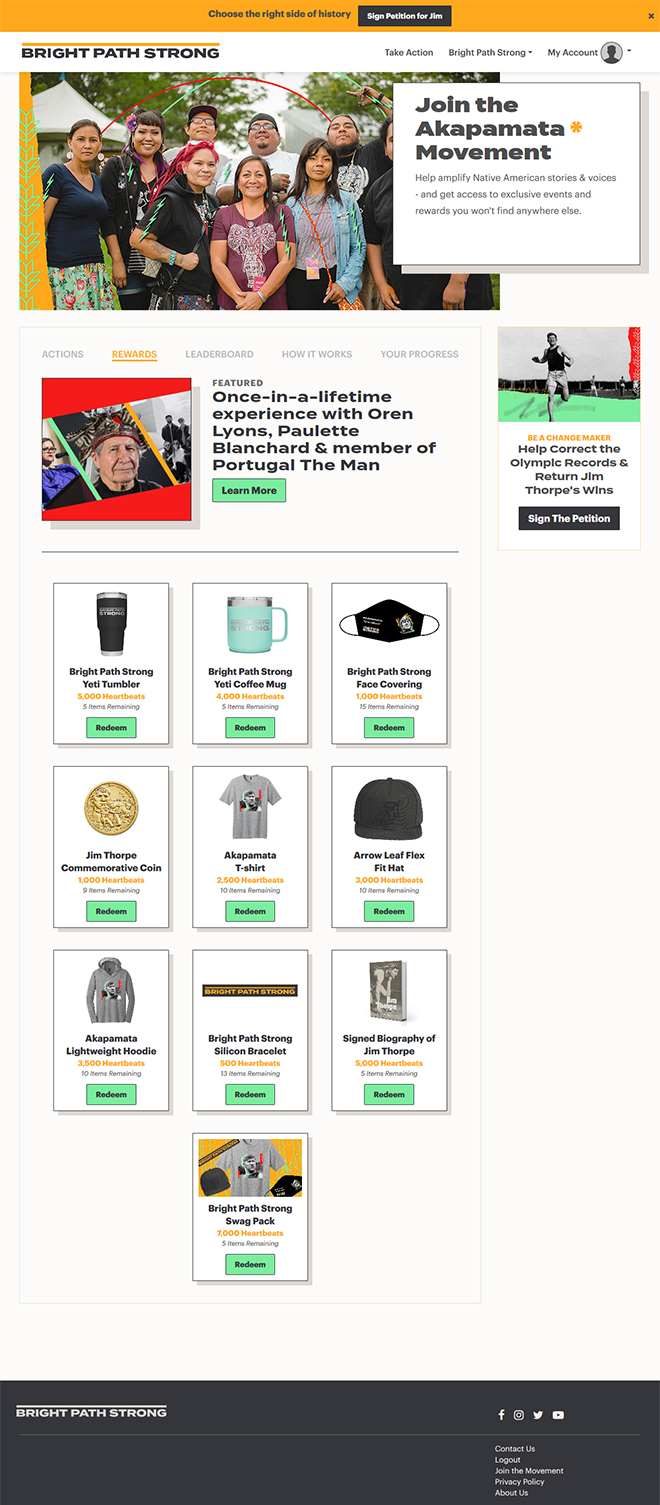 Users are able to keep track of their points and progress on the platform.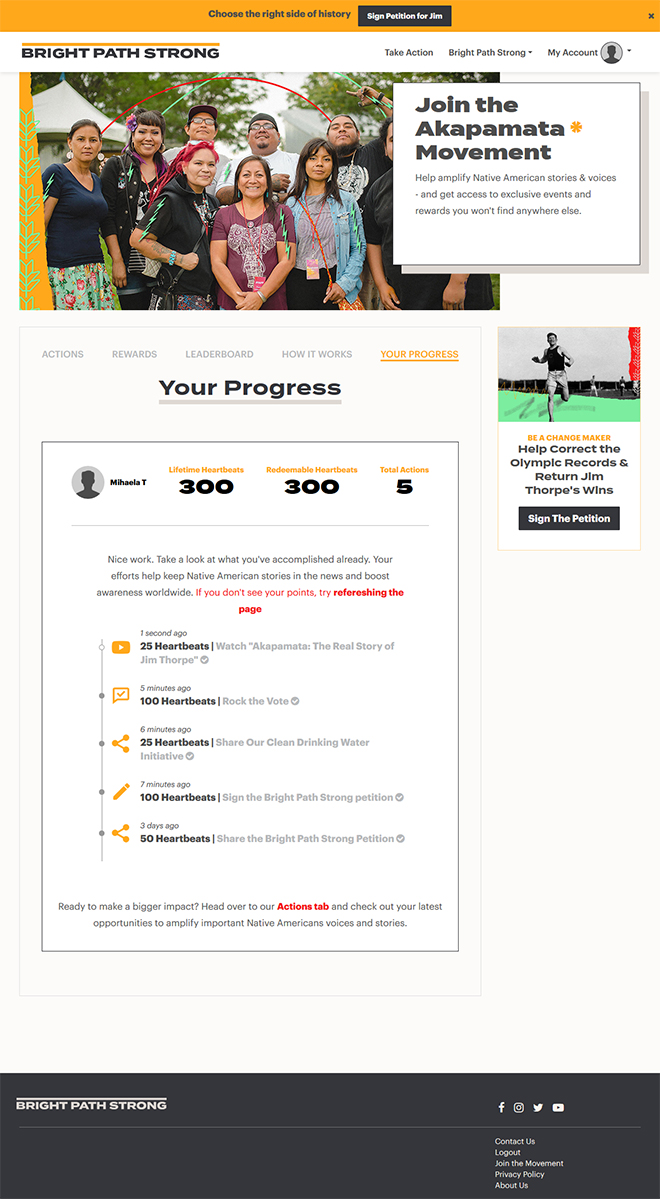 The platform also has a leader board that is designed to encourage user and community participation.

Built into the platform are end-user help and support tools such as an FAQ and optional auto-reply auto-answer functionality.

Mobile Support
The platform is designed for both mobile and desktop devices.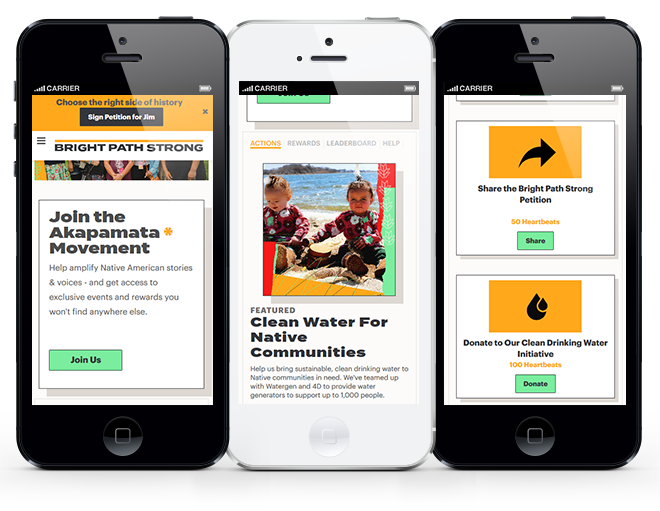 ---
Lastest 4 Posts in Loyalty Category