We do a lot of photo booth and meme generator campaigns!  Our campaigns for Latin music artists are some of the most successful ones! This campaign for UMG Latin artist Nacho is no exception! With hundreds of thousands uploads, fans participated by posting "selfies" of themselves with their favorite artist! You can participate in the campaign at http://www.tweematic.com/nacho/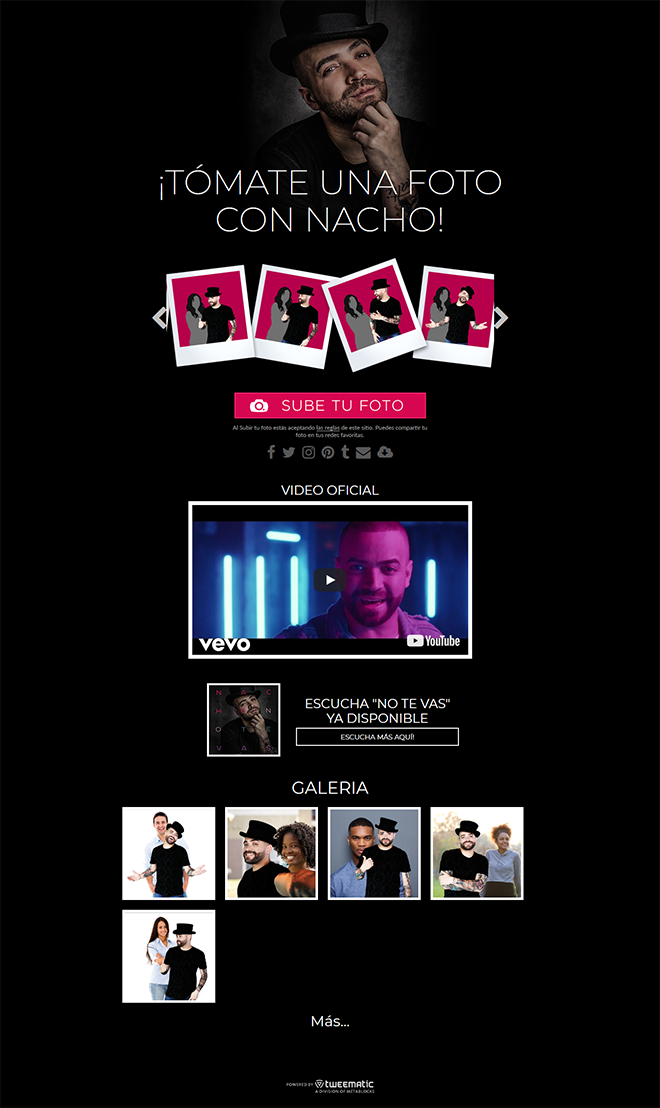 Photo Booth Upload and Localization
Users can easily upload their photos directly or using a webcam (other more advanced options are also available). Plus our photo booths are fully localized in all major languages.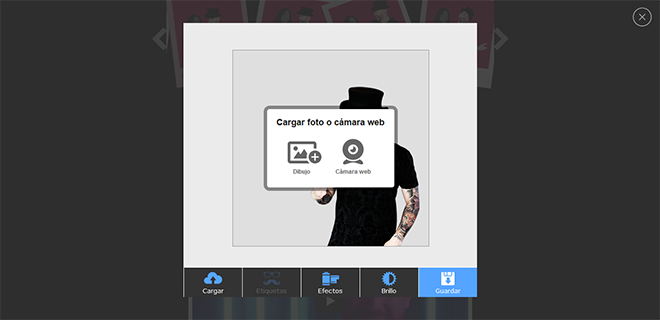 Sharing Your Photo
After saving their photos, users can email, text, download or share their photo on most popular social media networks (Facebook, Twitter, Pinterest, Tumblr, Instagram).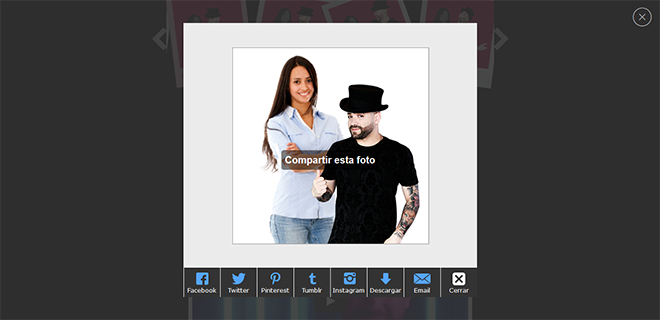 Mobile Version
All of our campaigns are responsive and support a broad range of mobile devices.