Our music widget platform continues to grow rapidly with dozens of new features being added weekly. The lastest set of functionality is a compete self-service text and voice application system you can use independently or along side your widgets. These new features give you the ability to collect mobile opt-ins directly from your widgets or host an interactive voice application (with the ability to record messages, plays song, send out download links and have users opt-in for mobile updates).  You can see an example of this in action at: http://www.2lin.cc/smallvictories. You can sign up today at: http://www.2lin.cc/beta or drop us a line.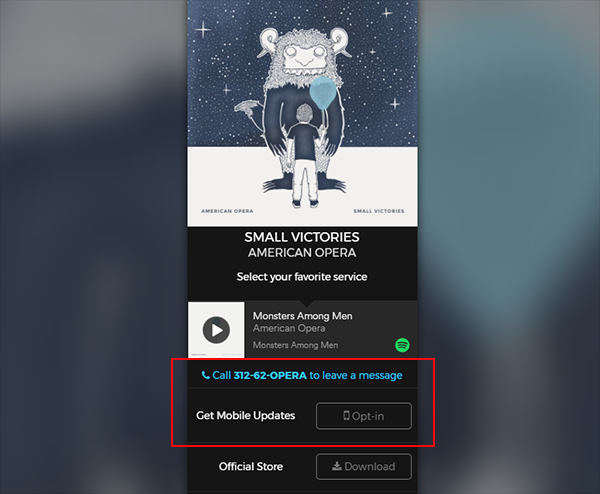 Managing your Phone Numbers and Voice Applications
Setting up, managing and deploying your text and voice applications has never been eaiser. Once you acquire a phone number through us, you can use it to set up a mobile opt-in campaigns that allows you to collect and message your fans on their mobile devices, plus setup an interactive voice campaign you can promote through your widget or outside your widget. Call 312-626-7372 to check it out.