This is a recent connect campaign for Jerry Garcia that uses our metaconnect engine to allow fans to enter the sweepstakes from a variety of sources including Facebook, Twitter, Spotify and via their email address. The campaign runs on the very same platform used to drive our Spotify Pre-save campaigns and demonstrates its flexibility. See the campaign in action at http://sweeps.tweematic.com/garcia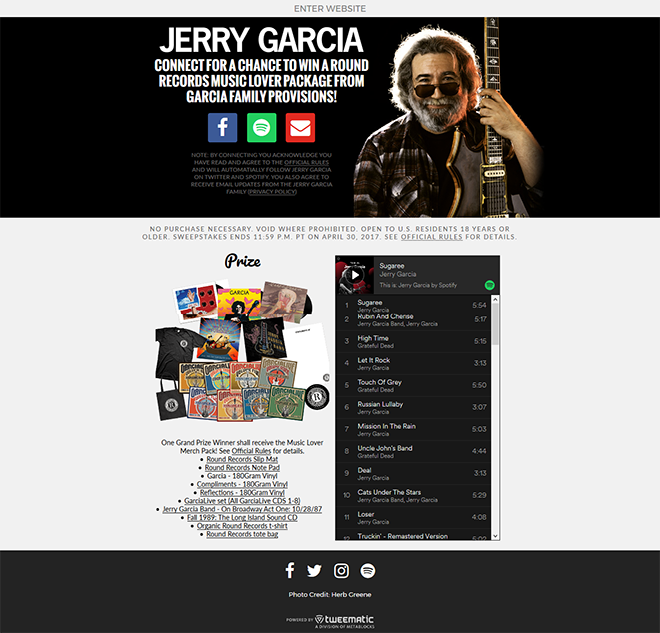 After user connect and enter the sweepstakes, they are encouraged to share the campaign on their socials.

Mobile version
Here is what the campaign looks like on a mobile device.