This is the latest in our line of Geo-aware Spotify applications. This one, for RCA Records artist Daniel Skye allows fans to connect on Spotify to try and bring Daniel to their town! Their geographic information is automatically used to plot their locations on a map of the U.S. to create a fan-driven heatmap.
See view the application at http://www.tweematic.com/goodasitgets/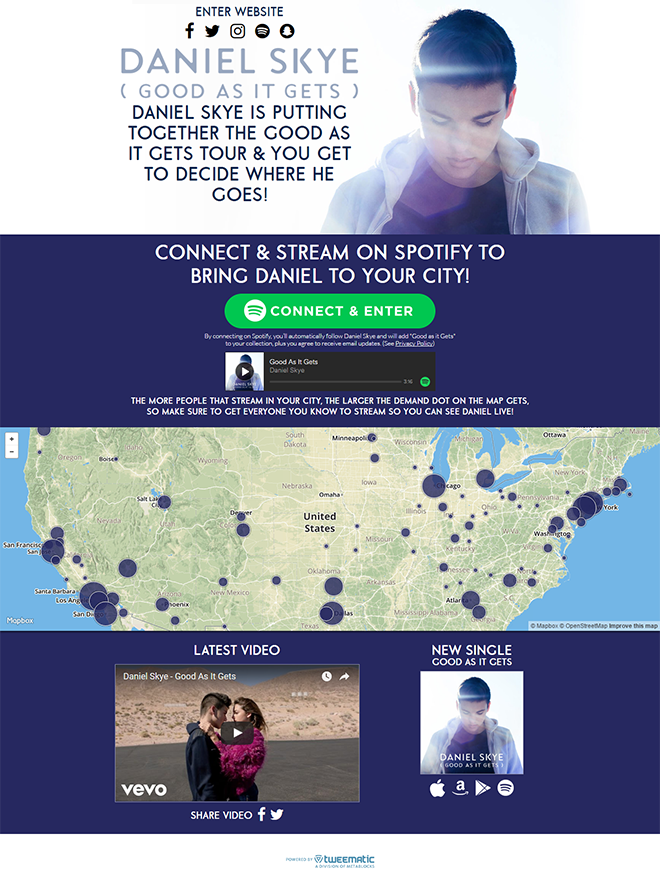 Sharing and Streaming Encouraged!
Once users connect on Spotify, they are encouraged to share the campaign with their friends on Social Media (Facebook and Twitter) as well as to stream the new song.