This is the second application for our client Sony Music Belgium.  We have enjoyed working with our European partners and clients that include (on the Sony side of our business) Sony Music Spain, Sony Music UK, Sony Music Sweden and most recently Sony Music Belgium and Sony Music Netherlands.  The European market is very exciting because unlike the US market, which has had access to broad array of social media campaign tools for many year, we are introducing new, localized and interactive activation to countries that represent a new market for us at price points that make sense for non-US customers.
This Spotify sweepstakes for Sony Music artist Martin Garrix, builds on the popularity of the artist and his current single and encourage fans to connect with him on Spotify and create a custom party playlist for a chance to see him perform locally in Amsterdam.
You can see the application in action at http://www.tweematic.com/martingarrix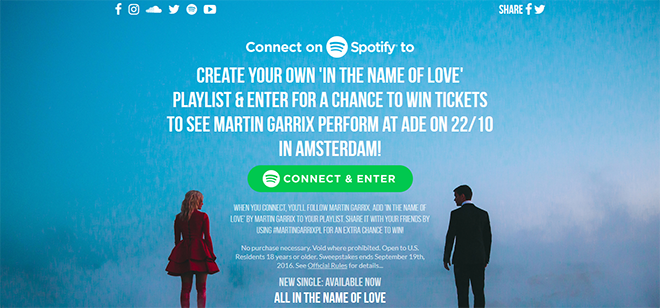 Simple and Responsive Playlist Creation
This is a great example of our more advanced Spotify application that in addition to allowing fans to connect with their favorite artists, it enables them to create and share a custom playlists on Spotify that include one or more songs from the artists.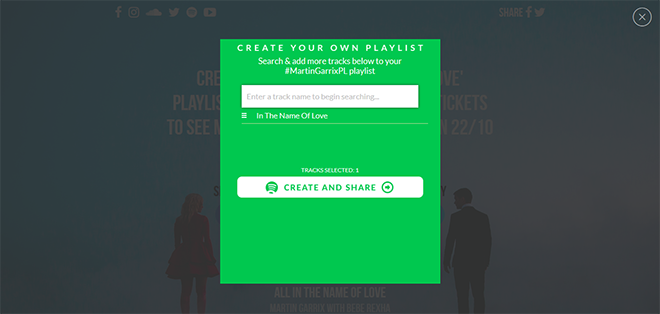 Sharing Your Playlist
Fans are encourage to share their Spotify playlist with friends on social media to help spread the news and create buzz.