We recently launched a unique campaign for Klarbrunn Vite Ice® and Sony Music Nashville artist Jake Owen at: www.daywithjake.com. The Day with Jake Owen/Hit the Lake with Jake Sweepstakes falls in our "Golden Ticket" list category and allows fans to enter unique codes found on specially marked Klarbrunn Vita ICE 17® oz. bottles containing Jake Owen caps for a chance to win weekly prize, plus a grand prize that includes a flyaway.
The success of most "Golden Ticket" or "Instant Win" campaigns relies equally on fraud/abuse detection/prevention, prize inventory management, and a streamlined/responsive user experience that doesn't over or under communicate.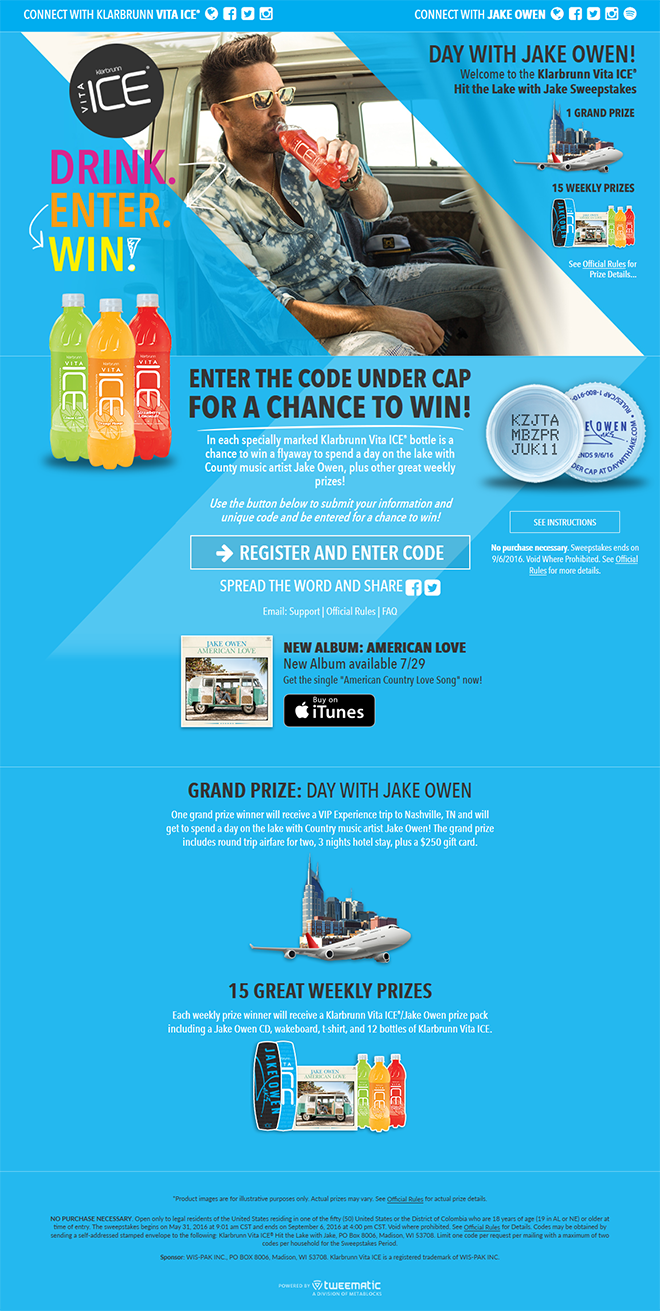 Sweepstakes Entry:
Our entry process is unique, and designed around the notion of preventing abuse by first asking users for their information.  This eliminates the need for complicated captchas and other obtrusive entry mechanisms, because we identify the user BEFORE the have an opportunity to enter their code.  Other less effective models allow users to test codes by trial and error and THEN enter when they find one that works. This approach remove this incentive by first exposing the identify of the user.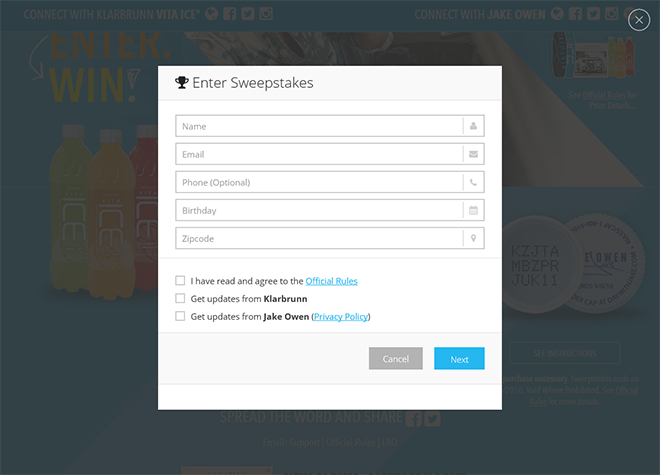 Code Verification:
For this particular promotion we generated over 5 million unique and verifiable codes that can only be used once within the system. Users are required to enter their unique code in order to complete their entry.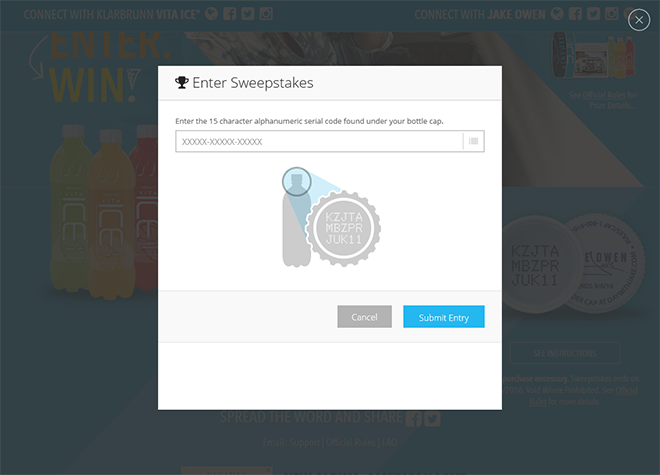 The system logs both failed and successful attempts.  This information is collect and analyzed in the back and and used to detect patterns of fraud or abuse.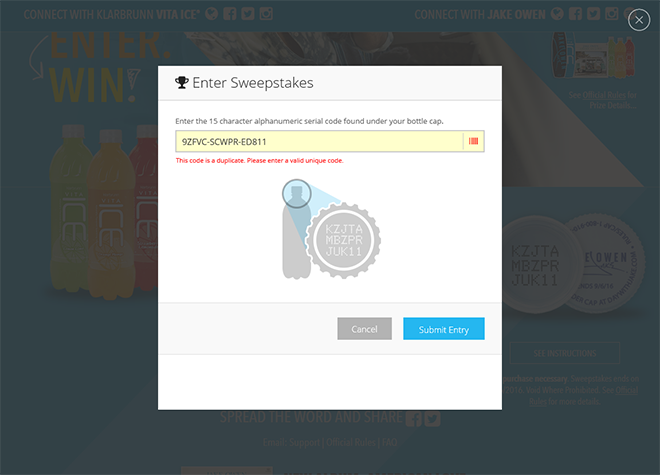 Social Media Sharing
Users are encourage to promote the promotion on their social media channels.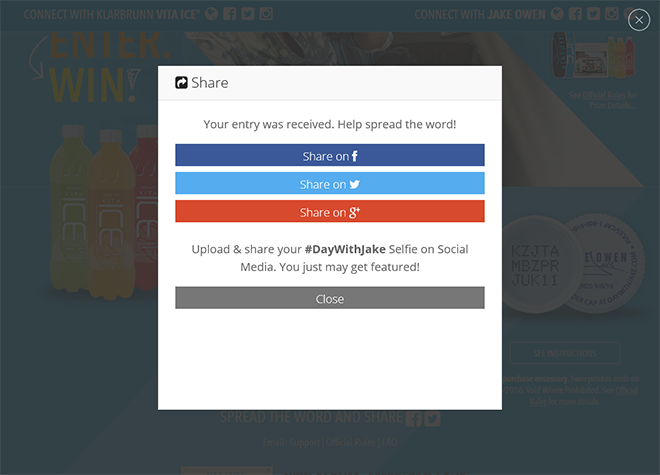 Always Mobile, Highly Responsive
All of our projects are highly responsive and optimized to work on a range of popular mobile devices.