We have launched a large number of successful quiz applications in the past. This is great recent example of using quizes to engage fans in creative ways.   The L.O.V.E. Predictor Quiz campaign for Cinematic Music Group artist Luh Kel asks fans to answer a series of questions and then based on their anwers makes a L.O.V.E. prediction that they can share on social media. You can check the app https://www.tweematic.com/luhkel/.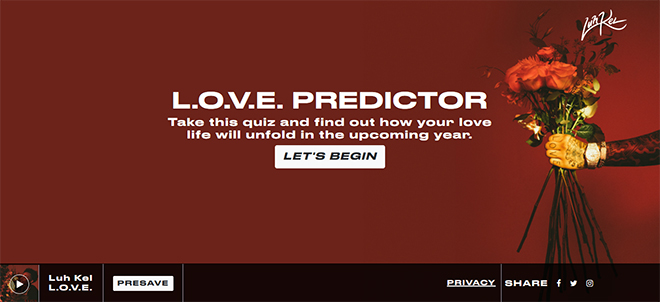 The application supports both text-based and graphic-based questions.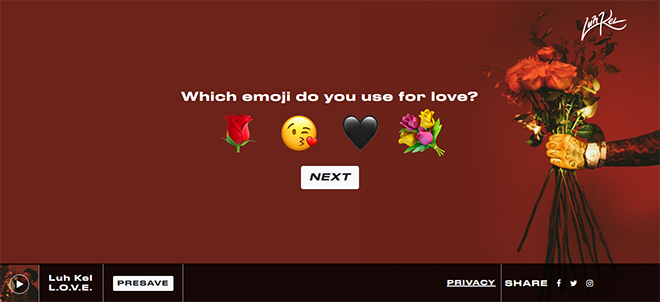 The application keeps track of user progress and is flexible enough to support navigation if users want to revise their answers.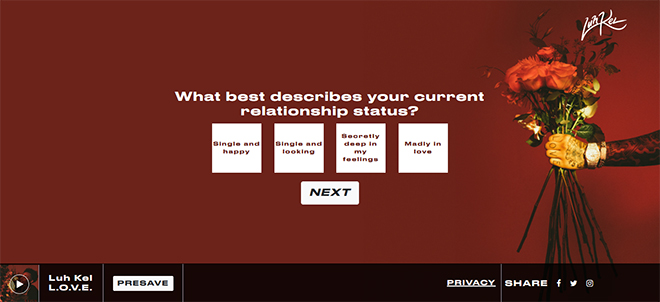 This particular campaign also include animated GIF, and the quiz application additionally supports video content as well.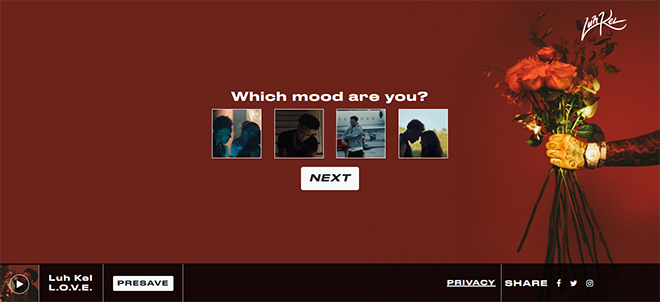 Once the user is done, the application is able to generate the results as a  sharable graphic "card". Additionally it encourages users to share their results on social media (and email).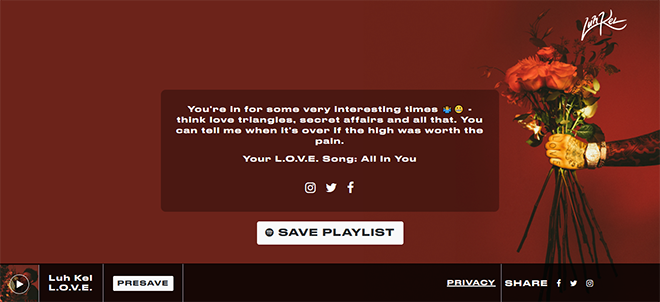 Mobile Support
The application is optimized for mobile devices including iPhones and android devices.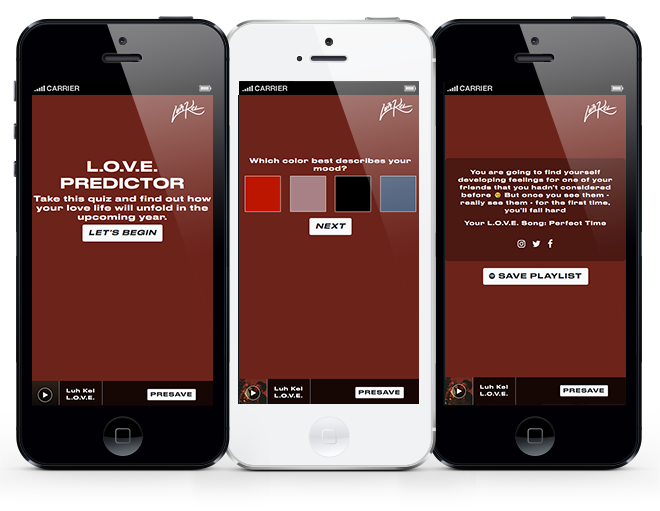 ---
Lastest 2 Posts in Quiz Category