This is part of a set of Christmas E-cards we designed and deployed together with client Primary Wave. The idea was to create a reusable template and approach that could be shared by a number of different artists in the same label. We used on of our classic Christmas E-cards designs and made it more flexible and responsible for this specific campaign that allowed fans to select their favorite song or video and share it with friends on social media or via email. The template supported both Spotify and Youtube playlists (depending on the campaign).
This specific campaign for was for the duo "Singing Contractors" and featured songs from their Christmas EP.
You can view the campaign at: http://zip2.it/contractors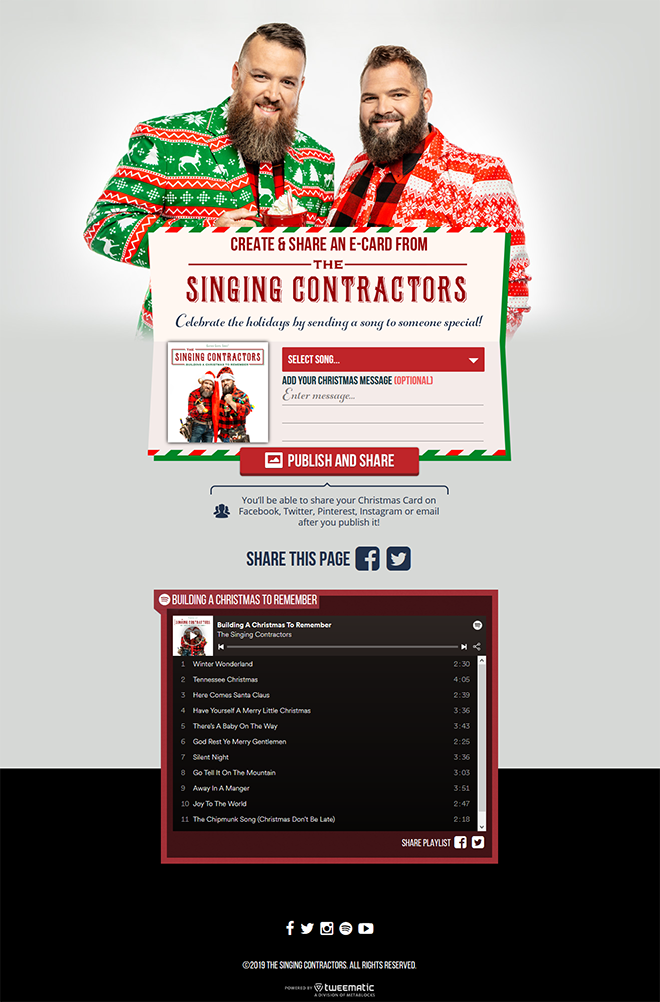 Once fans made their selection, they were able to preview their cards and then share them on Facebook, Twitter, Pinterest, Instagram (via download), Tumblr or email.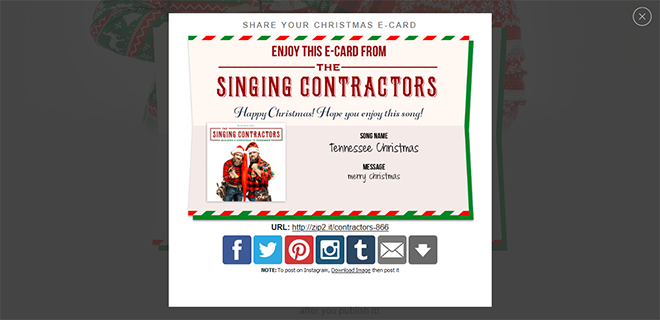 Mobile Versions
All of our campaigns are responsive and optimized to work on a range of popular mobile devices including iPhone and Android devices.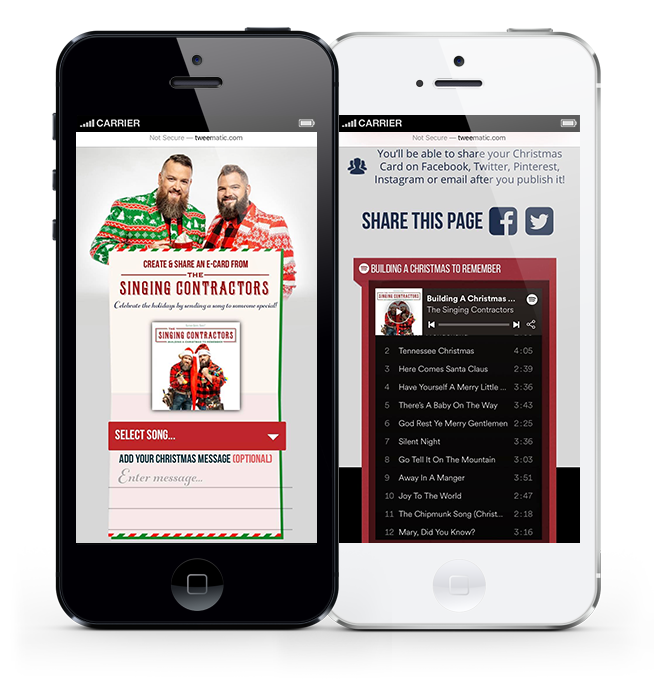 Also See:
---
Lastest 7 Posts in E-cards Category