We recently launch a nation-wide sweepstakes for client UMG and UMG-partner Longhorn Steakhouse that featured UMG Nashville artist Darius Rucker.  The Taste of Music Sweepstakes encouraged Longhorn Steakhouse fans to take and upload pictures of their email and be entered to win one of 10 Grand Prizes (plus a music download). The application can be found at http://www.expertgriller.com or http://www.tweematic.com/longhorn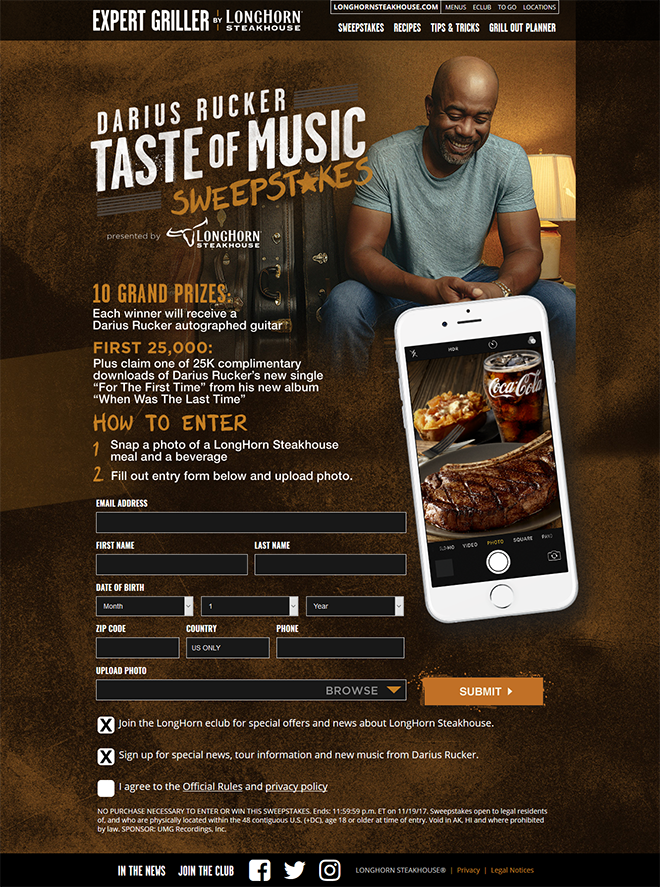 Photo Upload and Sharing
Once fans entered and uploaded their photo, they were then able to share their branded photo on social media including Twitter, Facebook, Instagram, Email and Pinterest.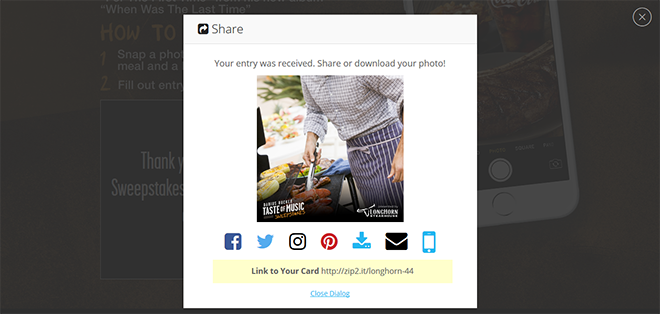 Mobile version
All of our projects are responsive and optimized to work on a range of popular mobile devices including iPhone and Android device.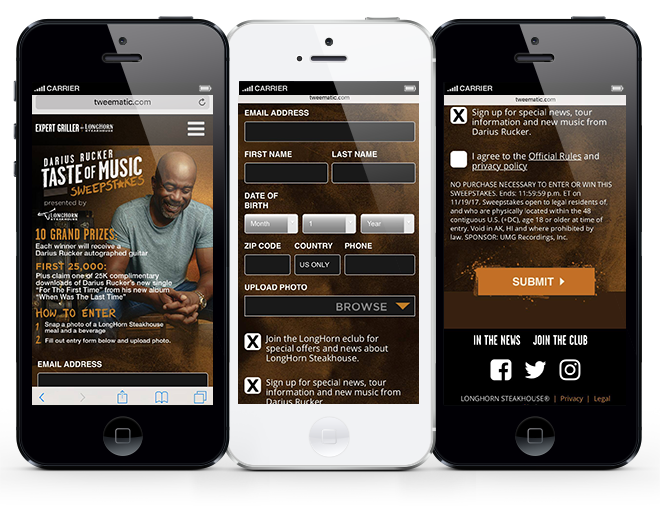 Last 5 posts in Sweepstakes