This is a recent loyalty campaign we launched for Klarbrunn Vita ICE. It is similar to other campaigns we have done for Vita ICE in the past (Summer Giveaway, Jake Owens Sweepstakes). Metablocks generated over 4 million unique codes that printed on Vice ICE bottle caps. Customers who purchase certain Vite ICE products are able to use their unique code to redeem them for prizes and also to enter the sweepstakes at: http://www.cravethecolor.com/
This is very similar other loyalty campaign we launched for Klarbrunn and Wispak including the Gear Up Like a Pro loyalty campaign. The site allows fans to enter code and perform social media and other activations in order to get points. If features a leaderboard, FAQ and all the necessary online casino features commonly associated with loyalty programs. Clients also have an extensive administrative backend that allows them to manage and monitor tasks, points, prizes, fraud and fulfillment.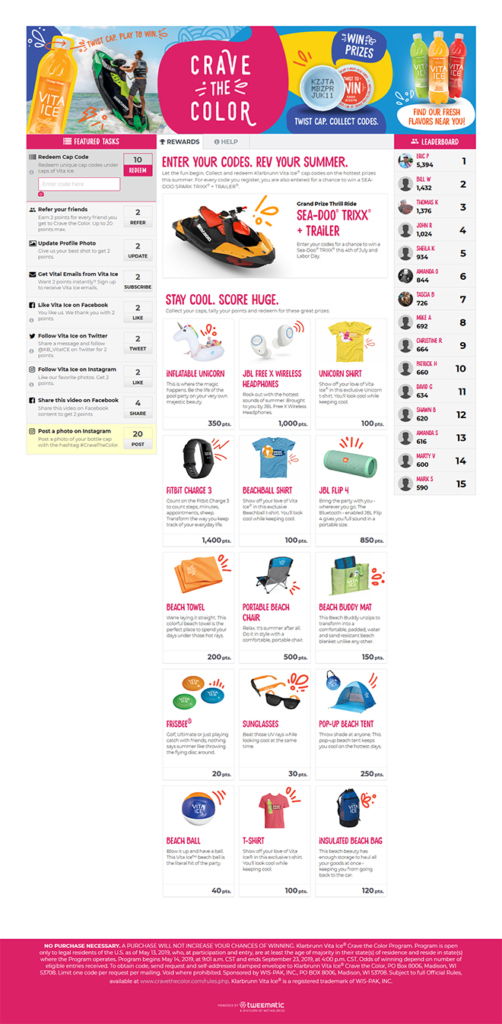 Sweepstakes
Fans are also able to enter the sweepstakes using their unique serial code.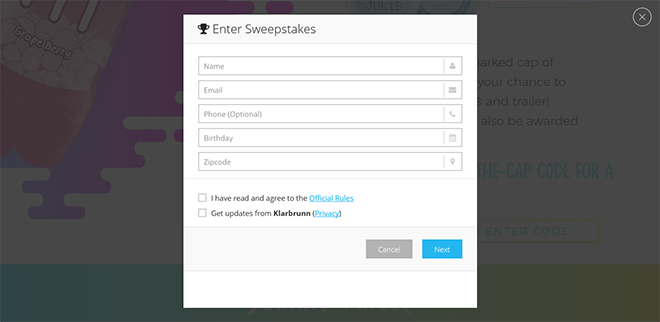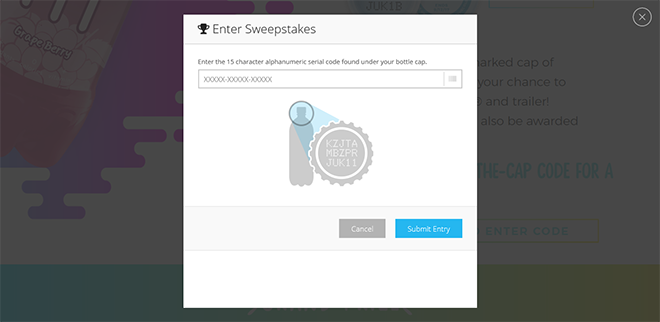 Mobile version
As always, all of our campaigns are optimized for mobile devices!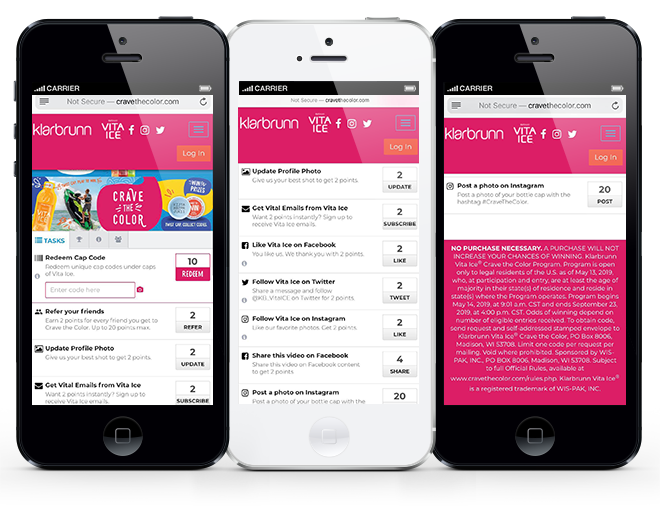 ---
Lastest 7 Posts in General Category