We design, develop and deploy a lot of digital sweepstakes application. Most are custom and complex, but sometimes our music and brand client are looking for a very simple sweepstakes microsite they can deploy in one or two hours.  Since we are big believers in re-use and "application builders", we recently launched a Sweepstakes engine that allows us to design and deploy full functioning responsive sweepstakes sites in hours and not days. Here is some examples: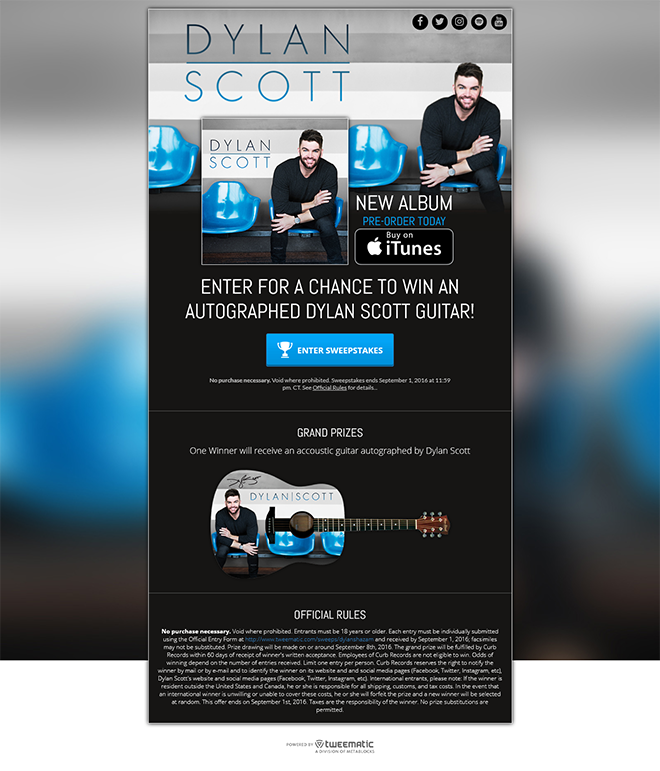 Customizeable Entry Form
Clients have the ability to collect just the information they want from users.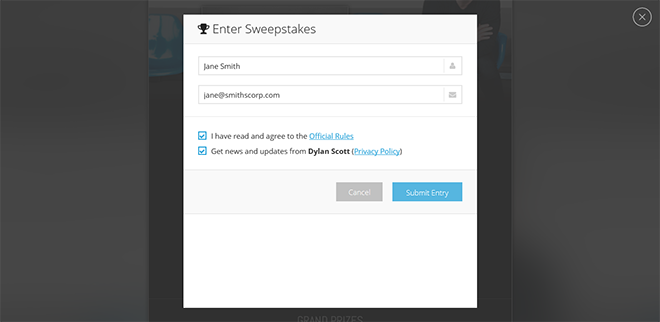 Flexible Sharing Dialog
At the end of the entry process users are able to share their entry with friends on a customizeable list of social networking sites.
Confirmation Dialog
Error Dialog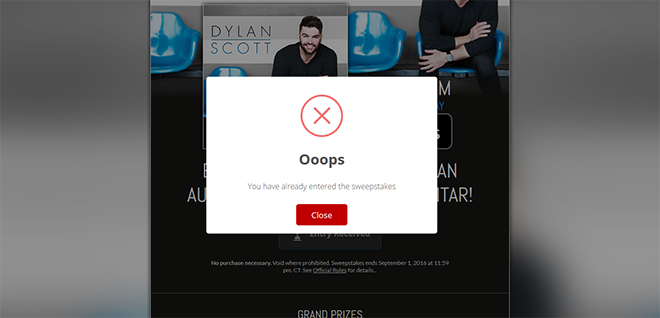 Last 5 posts in Sweepstakes