This is a recent Valentine's Day sweepstakes (and Spotify playlist) activation we deployed for Primary Wave's Legend's of Love Valentine's Sweepstakes promotion at https://www.valentinesdayplaylist.com
The idea is fans choose their favorite artists and connect on Spotify to enter the sweepstakes.   When they connect, fans are able to follow Primary Wave - the label, their favorite artist, the official playlist of the promotion as well as an artist playlist.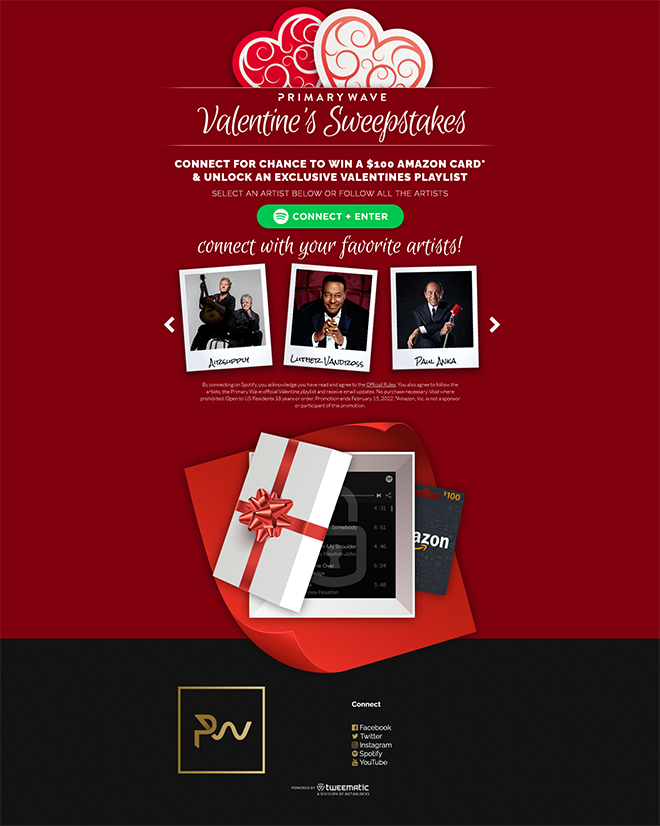 Once fans connect they get access to an exclusive Valentine's Day Spotify playlist, and are automatically entered in the sweepstakes.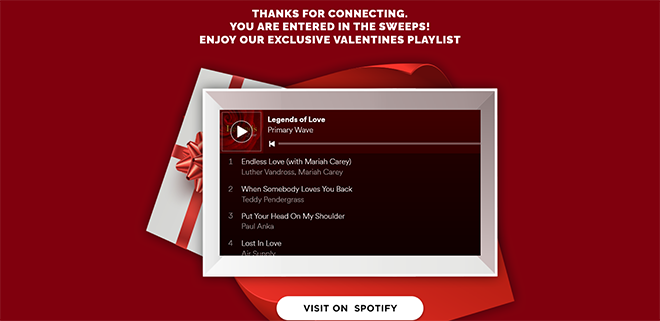 Fans can also explore and access each individual artist's playlist.

Mobile version
This campaign is optimized for mobile devices including the iOS and Android platforms.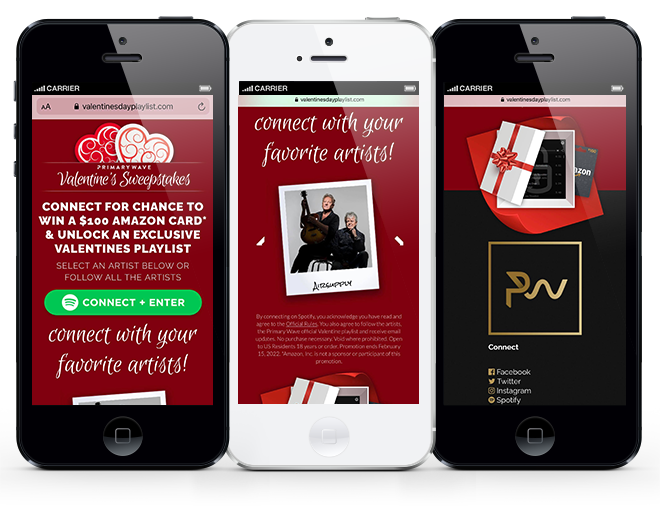 ---
Lastest 7 Posts in General Category